Yiu's still swinging as title challenge intensifies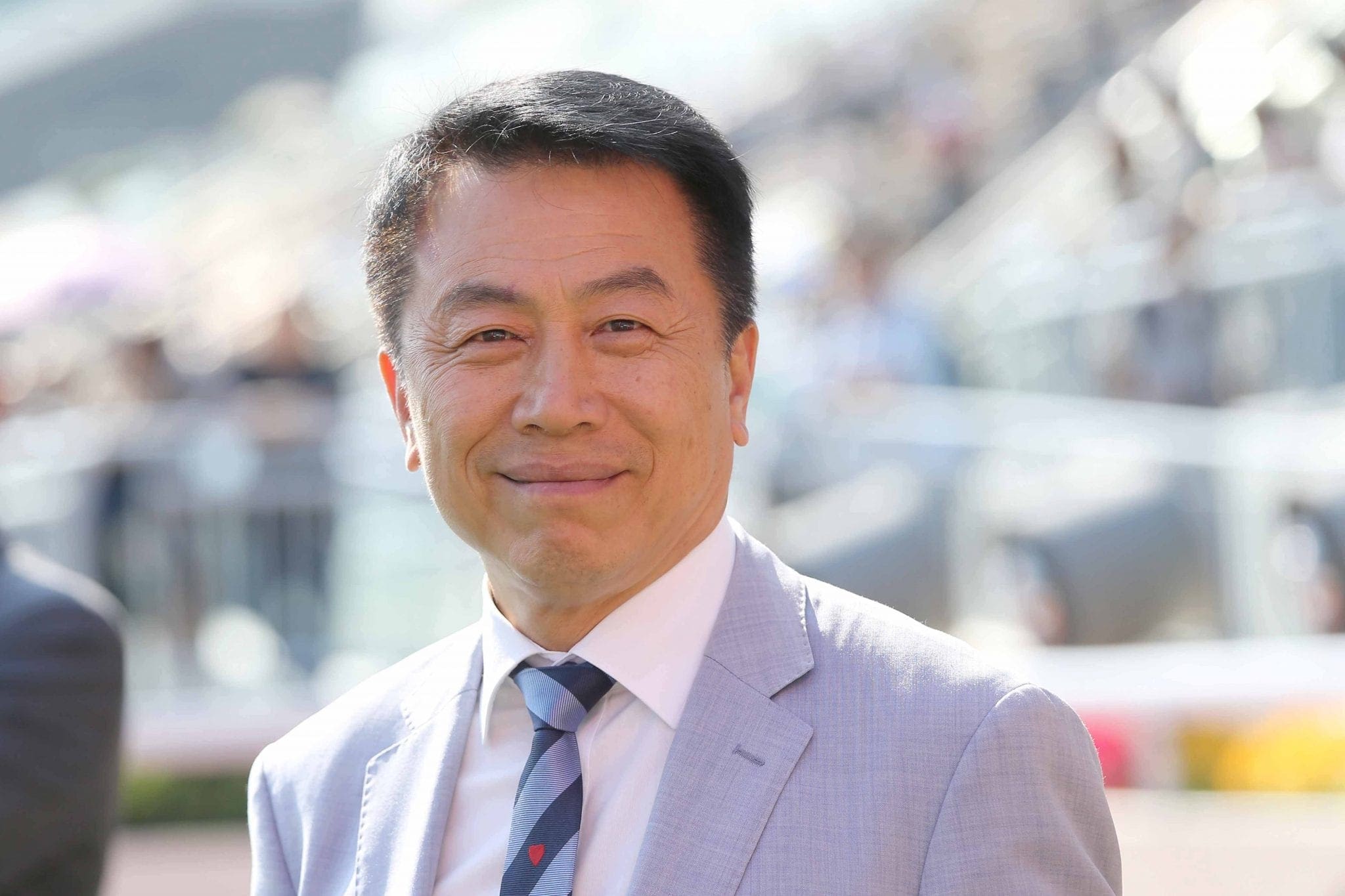 Zac Purton has the jockeys' title more or less wrapped up – the shiny bow is all that's needed – but the trainers' race has plenty of yardage left with three race meetings to go, and Ricky Yiu is hoping to maintain his recent, dramatic form.
Yiu is under intense pressure from Francis Lui's relentless pursuit, with the former leading the latter by one win – 64 to 63 – but each time Lui closes in, or ahead as he did at Sha Tin on Sunday, Yiu pulls one out of the fire late in the day.
The 'lucky last' was an apt adage for Yiu when Shining Gem took the finale at Sha Tin on Sunday; at the two previous fixtures, the handler saddled Alcari and Precise Express to land the spoils in the second-to-last contests. And all were at sizeable odds: +1500, +2600 and +3200.
Yiu will aim to repeat the trick at Happy Valley on Wednesday (8 July) night, with Toycoon primed to go in the finale and Eternal Harvest his candidate in the night's penultimate race. Vincent Ho will ride both.
Ho is closely associated with the Lui stable, for whom he has 27 wins this term from 198 rides at a strike rate of 14%; but he has also been a boon to Yiu, booting home 12 wins from 51 rides at a tidy 24% strike rate.
"Ricky is doing well winning those later races. Hopefully he can do it again because I want to win as well!" Ho said.
"I will do my best on every single horse I ride and it's back to them whether or not they have more winners."
Ho will partner Eternal Harvest in the Class 3 Babington Handicap (1000m), with the three-year-old seeking a third win at his sixth career start, having scored last time out, at the course and distance, back at the start of June.
"He's in good form and last start he sat around behind the pace and then kicked on really strongly. He handled Happy Valley well," Ho said.
"It depends on the pace; 1200 metres, he handles no problem, so back to 1000 metres he can stay a bit longer; with a wider gate (11) it seems a bit difficult but he should be alright. He needs a good pace – that helps him."
Ho, who also has two rides on the night for Lui with Tom's Style and Dionysus Collin, will be aboard Yiu's Toycoon for the first time in the finale, the Class 3 Conduit Handicap (1800m).
The four-year-old is seeking a first Hong Kong win but put in a useful performance at his first Happy Valley start when third last time behind the Lui-trained Alpha Hedge over 1650m.
"Alpha Hedge is really fit and this horse was beaten three lengths by him, that wasn't easy. I think his form is there and I hope his best form is at Happy Valley, and we'll just see if he can handle 1800 metres."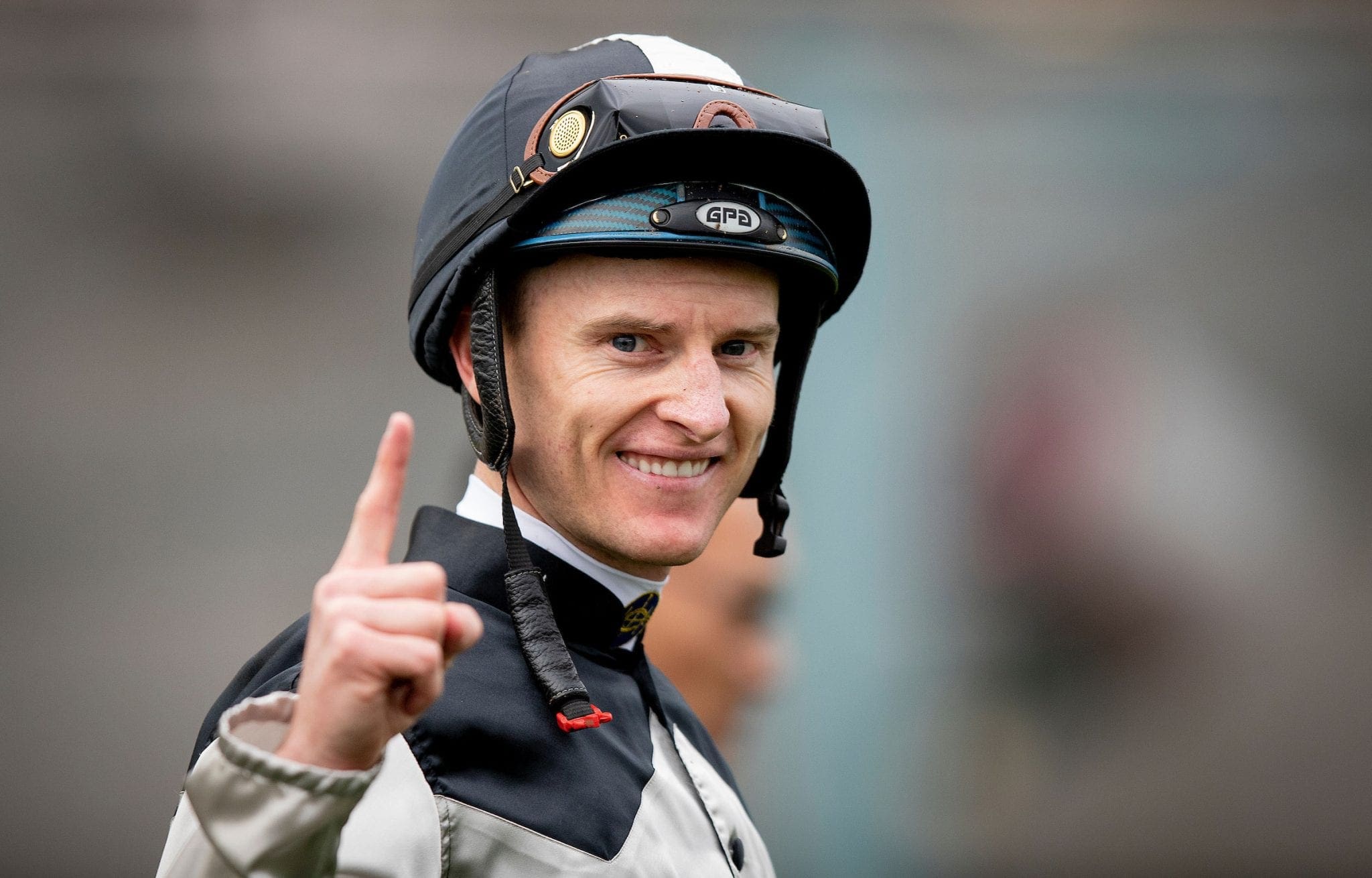 Purton's title has been his hardest yet, Moreira takes positives
Purton is six wins clear of Joao Moreira in the jockeys' premiership with three race meetings to go, but with his great rival suspended for the two remaining Valley fixtures, the Australian looks to be home safe to a fourth title.
Even if Purton were to draw blanks at all three fixtures, Moreira would need to outpoint him by six wins at Sha Tin on Sunday.
"Mathematically it's not over but realistically it's probably safe to say it is, for sure," Purton said. "I've got a couple of free kicks on him; it's unfortunate that he's not going to be there for the last meeting. Although I had a nice lead, it was still going to be nice to go down to the last meeting and still have that pressure, which is enjoyable, but instead I've got a few rides for Francis Lui and he's under a bit of pressure himself, so it'll keep me focused."
Purton rides Golden Spectrum in Wednesday's finale for Tony Cruz, another handler still in the title race, with 60 wins on the board.
"He's fit, he looks as if he's come into form now, the gate's nice enough (4) so it's just a matter of whether he wants to go there and get the job done," Purton said.
"He should be better for that run and fitter – he's had another trial here. To be honest his trial was just okay but that wasn't on the surface he'll be racing on Wednesday night, and a long way short of the distance he's at as well. This horse is one-paced but he moved well and seemed like he was in pretty good order."
Purton is looking forward to a break from the action, although under the current circumstances he won't be flying away with his family for a relaxing break in Europe this summer.
"Every meeting has been tough so it feels satisfying and rewarding. I'll have a bit of a freshen-up and do it all again next season," he said.
"It's a relief that it's ended in my favour. There's a lot of hard work gone into it and it can be quite stressful at times; there's no doubt Joao puts a certain amount of pressure on me every meeting and rightfully so. We both compete for the same rides and at the end of the day I was lucky enough to have the ball bounce my way – it could easily have gone his way.
"It feels like it's been the hardest-fought of all the championships that I've had," he added.
Moreira knows he's been in a battle too. The three-time champion has mixed feelings about failing to regain his crown.
"It's a disappointment, of course, but Zac rode very well and he deserves it," he said. "If I look back, I can't say that I've had a bad season. I had good Group 1 wins – Beat The Clock, Time Warp and Waikuku – which matters the most; I probably rode well 90 percent of the season; I maybe didn't ride as well in the last month and a half or two months of the season."
Moreira, like Purton, is looking forward to next term and in particular some of the unexposed youngsters in the John Size stable. His main patron's quiet – by his standards – campaign, off the back of an epic championship success in 2018/19, impacted Moreira's ability to kick on through the second half of the season.
"I have to be pleased with the support I had overall: trainers were keen to give me very good rides and that's what we need as jockeys. I wasn't able to produce enough to win the championship but I've got to be satisfied with what I've done riding 130 winners because that means you've done well," Moreira said.
"I can turn it around into next season, I can get myself healthier and we have something to look forward to. Next season will probably feel like two seasons bound together so it will be tiring on the mind and body, but I'll just work harder and try to be better than I was this season. I'm not too disappointed when all things are considered."