Why Last Week is on its last chance on Friday night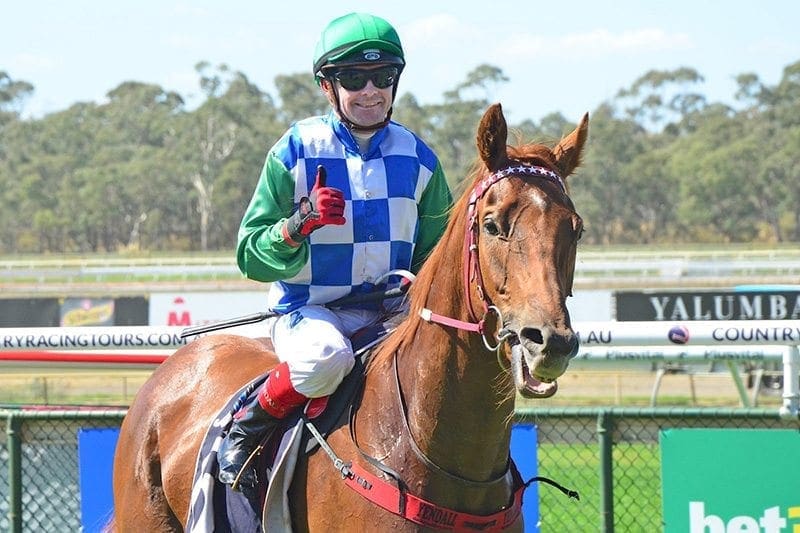 IN two consecutive weeks highly-touted Darren Weir import Last Week has burned punters in metropolitan Melbourne, and investors are well within their rights to put a line through the horse going into the future if it can't get the job done on Friday night at the Valley.
It may seem harsh to blackball a four-year-old that has placed in four of its six race starts, but some horses just don't have that winner's mentality, which could be the case with Last Week.
Call it bad luck, but two starts ago the horse rocketed late to just miss out at Sandown, and as the $1.95 favourite at Ladbrokes on December 1 the horse failed to get the job done, despite having every possible chance to win.
In its last two runs the horse has settled right back in the field and unleashed late, only to fail to get its nose in front when it really matters.
It might be by design or it could be a matter of circumstance, but when we looked back at its maiden victory at Bendigo in March of this year the gelding seemed to be fighting Dean Yendall for every bit of rein it could get and didn't settle in the race until late in the piece when it stormed home late to record a brilliant win.
Ever since that run the horse has jumped as a key market elect in five subsequent races and has failed to register a win.
Depending on how you look at it, the horse has either been desperately unlucky in four of its five races after breaking the maiden, or it lacks the killer instinct all progressive-types possess.

The race following its win at Bendigo was a total forgive run given it was a huge field and not a lot went right, but after finishing four and a half lengths in second at Echuca in a benchmark 64, Last Week has not finished beyond one and a half lengths of the eventual winner.
This tells us the horse is good enough to be around the mark, but whether its a poor ride, bad luck or the will to win, the horse has failed to record that elusive second victory.
There's only so much a jockey can do aboard a horse, but the rides have been eyebrow raising on Last Week to say the least.
The tactics have seen jockeys attempt different strategies with varying results, but the last two runs seem to think snagging the horse back to the tail and letting down late is the way to go.
We're not so sure.
It had a nice trial. Seriously inept ride.

— stuart watt (@stuartwatt1) December 1, 2017
We're not dealing with Chautauqua or Pakistan Star here, and while we think Last Week is a galloper with a great turn of foot, sometimes its best to let the race unfold and let the horse settle where it feels comfortable.
We were willing to forgive the Sandown run, and the last-start second at the Valley was sealed by a terrific ride by 18-year-old Stephanie Thornton. If Last Week cannot get the job done under the Friday night lights however, we think it is high time you grab the whiteout and erase the four-year-old's name from your blackbook.
Last Week – consider this your last warning.