Who will William Pike ride in the Kingston Town Classic?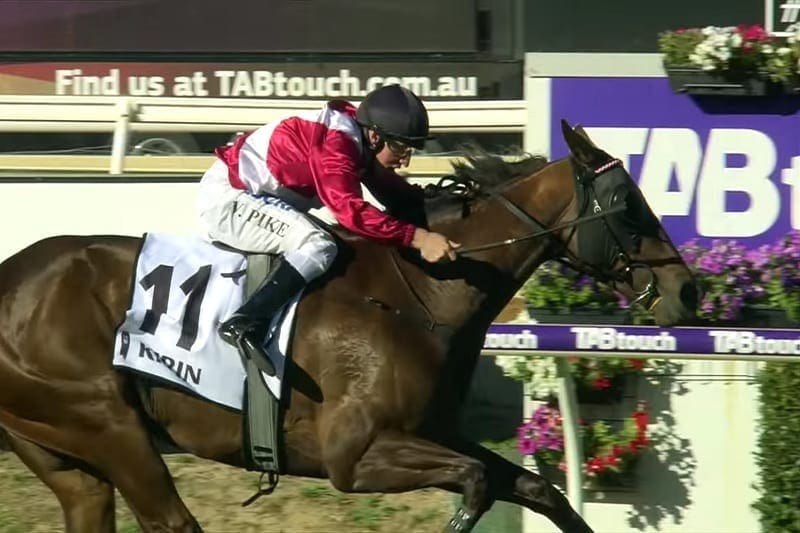 CHAMPION Western Australian jockey William Pike has indicated he'd prefer to ride Arcadia Queen over Railway Stakes winner Galaxy Star ahead of the Group 1 Kingston Town Classic on December 8.
Pike, who has a choice to make between the joint $4 favourites at Sportsbet, told Western Australian radio station Sport FM he is leaning towards the WA Guineas winner.
I'm just going to wait and see how they (Arcadia Queen and Galaxy Star) both pull up. But I think the fact three-year-olds get weighted so well in the race means I'm probably leaning towards the filly (Arcadia Queen)," Pike said.
"Not because one's better than the other, just the big weight relief is such a huge factor. Three-year-olds usually get in at around 50kg, so it could end up being a 7kg weight advantage over Galaxy Star."
It was a day to remember for Pike on the opening day of the Perth Summer Racing Carnival with the gun hoop claiming four wins, including victories on both Arcadia Queen in the WA Guineas and Galaxy Star in the Group 1 Railway Stakes.
Both horses won in stylish fashion and are worthy favourites just over a week out from the feature event.
Pike said he will take the patient approach before he informs owner Bob Peters which horse he will ride in the final $1 million race at Ascot in 2018.
"Everyone is waiting to see how they pull up and then the pressure will come to make a decision in the next few days," Pike said.
"Usually the decision is left with me. No one wants to be the person who told me to jump off the winner."
Before Pike's decision however, he has an appointment on Enticing Star in Saturday's Group 1 Winterbottom Stakes.
Enticing Star, which is a $7 outsider behind last year's winner Viddora ($2.80 at BetEasy), has had an indifferent preparation leading into this event after a disappointing run in the Group 2 Lee Steere Stakes just over a week ago.
Pike believes that Enticing Star wasn't in top condition on the day but is trusting that the mare can recapture the form that saw her win all of her previous eight career starts.
"It just didn't happen for us last start. I've put that run behind me to be honest. She was flying before hand and I know she's more than capable. I just put it down to her having a headache that day, and I hope it doesn't happen again this weekend," he said.
"I wont jump on her (Enticing Star) at all this week. Adam Durant said to me 'you stay at home, you'll just stuff her up'."