What horse colours have the most Melbourne Cup wins?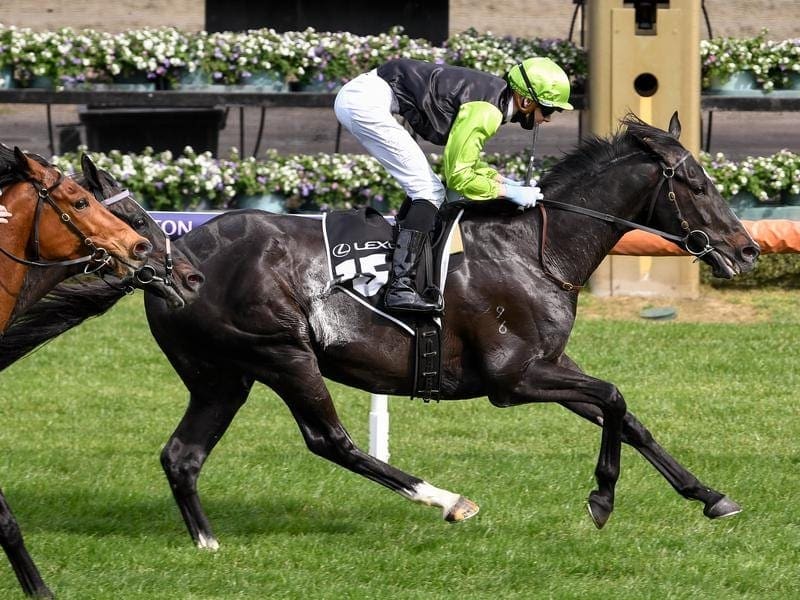 The Melbourne Cup is one of the biggest betting events in world horse racing. The 2020 edition will go ahead on Tuesday, November 3 despite the COVID pandemic, although Flemington will be devoid of spectators for what is usually one of the world's great race days.
The Melbourne Cup is a quality handicap open to thoroughbred horses aged three years and older, so it has always drawn a wide variety of runners. However, certain types of horses have fared markedly better than others over the years, and that applies to colour as well as sex and age.
Melbourne Cup winners by horse colour
Melbourne Cup statistics show that bay horses have won 74 of the 159 races to date, make it far and away the most successful colour in the event's history. That dominance is especially pronounced in the modern era, as bays have won all but four Melbourne Cup titles since 2000.
Fiorente (2013) was the last of 36 brown horses to win the race, Media Puzzle (2002) made it 34 for chestnut horses, and Efficient (2007) brought up only the sixth win for the greys. A pure black horse has not won the Melbourne Cup since Clean Sweep in 1900.
2020 Melbourne Cup Field
| No. | Silks | Horse | Trainer | Jockey | Barrier | Weight | Odds |
| --- | --- | --- | --- | --- | --- | --- | --- |
| 1 | | Anthony Van Dyck | Aidan O'Brien | Hugh Bowman | 3 | 58.5kg | $8.50 |
| 2 | | Avilius | James Cummings | John Allen | 10 | 57kg | $51 |
| 3 | | Vow And Declare | Danny O'Brien | Jamie Mott | 4 | 57kg | $51 |
| 4 | | Master Of Reality | Joseph O'Brien | Ben Melham | 11 | 56kg | $26 |
| 5 | | Sir Dragonet | C Maher & D Eustace | Glen Boss | 14 | 55.5kg | $10 |
| 6 | | Twilight Payment | Joseph O'Brien | Jye McNeil | 12 | 55.5kg | $31 |
| 7 | | Verry Elleegant | Chris Waller | Mark Zahra | 15 | 55.5kg | $13 |
| 8 | | Mustajeer | Kris Lees | Michael Rodd | 2 | 55kg | $101 |
| 9 | | Stratum Albion | Willie Mullins | Jordan Childs | 9 | 55kg | $47 |
| 10 | | Dashing Willoughby | Andrew Balding | Michael Walker | 19 | 54.5kg | $101 |
| 11 | | Finche | Chris Waller | James McDonald | 6 | 54.5kg | $19 |
| 12 | | Prince Of Arran | Charlie Fellowes | Jamie Kah | 1 | 54.5kg | $12 |
| 13 | | Surprise Baby | Paul Preusker | Craig Williams | 7 | 54.5kg | $9.50 |
| 14 | | King Of Leogrance | Danny O'Brien | Damian Lane | 18 | 53.5kg | $61 |
| 15 | | Russian Camelot | Danny O'Brien | Damien Oliver | 16 | 53.5kg | $13 |
| 16 | | Steel Prince | A & S Freedman | William Pike | 21 | 53.5kg | $44 |
| 17 | | The Chosen One | M Baker & A Forsman | Daniel Stackhouse | 5 | 53.5kg | $42 |
| 18 | | Ashrun | Andreas Wohler | Declan Bates | 24 | 53kg | $23 |
| 19 | | Warning | A & S Freeman | Luke Currie | 8 | 53kg | $51 |
| 20 | | Etah James | C Maher & D Eustace | Billy Egan | 22 | 52.5kg | $201 |
| 21 | | Tiger Moth | Aidan O'Brien | Kerrin McEvoy | 23 | 52.5kg | $8.60 |
| 22 | | Oceanex | M Price & M Kent jnr | Dean Yendall | 17 | 51.5kg | $101 |
| 23 | | Miami Bound | Danny O'Brien | Daniel Moor | 21 | 51kg | $41 |
| 24 | | Persan | C Maher & D Eustace | Michael Dee | 20 | 51kg | $42 |
---