Weather concern for Waller stablemates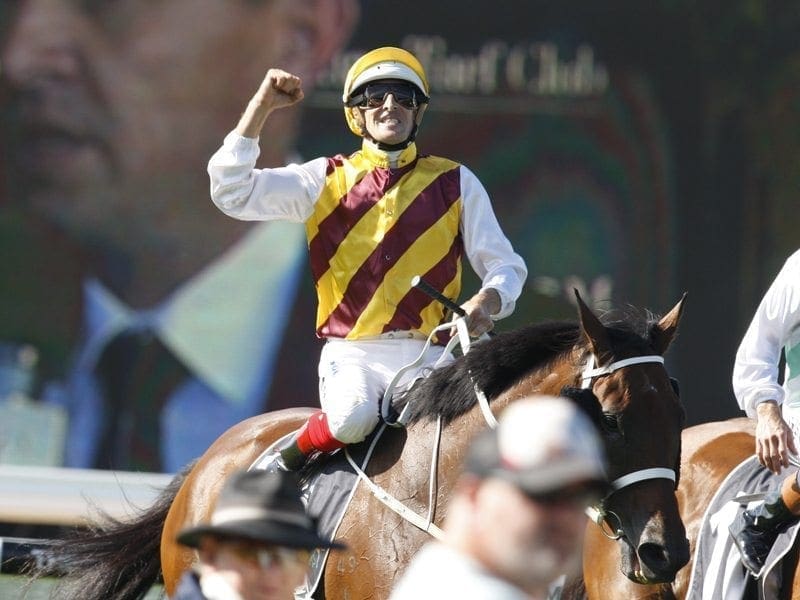 Chris Waller is concerned a wet Randwick will be against his chances to win the Shoot Out Mile.
In a week in which he has farewelled a stable stalwart, Chris Waller will be out to win a race at Randwick named for another.
The Waller-trained 2013 Queensland Derby winner Hawkspur was retired earlier this week after 55 starts and almost $1.4 million prize money.
He will spend the rest of his life in the care of his long-time strapper Toni Williams.
Black Jag and McCreery head to Randwick on Saturday to represent the trainer in the Shoot Out Mile, a race named for the multiple Group One winner who now enjoys life on the Queensland property of his owners Graham and Linda Huddy.
"Hawkspur was a wonderful old horse and he will enjoy a different life now," Waller said.
"Shoot Out lives on Graham and Linda Huddy's beautiful property on the Sunshine Coast and it's great they have good homes."
Black Jag and McCreery aren't ready for retirement just yet but Waller would prefer a drier track for both with Randwick rated a heavy 10 on Friday.
"I thought Black Jag ran a terrific race first-up," Waller said.

"He has been a great prize money earner for his owners but he is paying the penalty now with big weights.
Black Jag will carry 59.5kg after Winona Costin's 1.5 kilogram claim with McCreery (55.5kg) to be ridden by Tye Angland.
The winner of more than $600,000, Black Jag maintained his position for fifth in a similar race at Randwick on June 25.
McCreery is a former European horse who has had three starts in Australia for a second, a win and a midfield finish over 1200 metres at Rosehill in early June.
"He is an interesting horse and I think he should be ready to improve," Waller said.
"The mile should suit him as long as the track is not too heavy."
The Bjorn Baker-trained Sebrina is the favourite and goes into the race with two wins from three starts on heavy tracks.
The mare is coming back in distance from her last-start second to Foreign Prince over 2000m at Rosehill on June 18.