Watson Fields Four In Meydan Opening Night Feature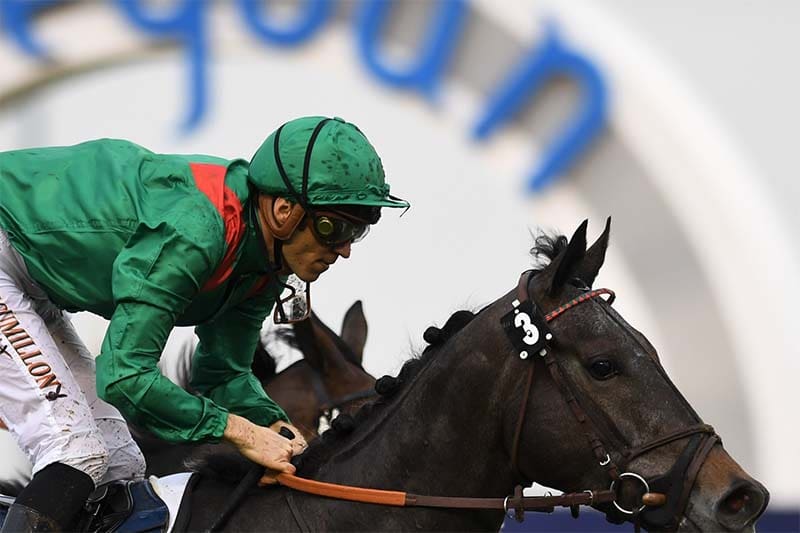 Racing at Meydan returns for the 2018-19 season on Thursday evening with a well-supported seven-race card, all on the dirt track, sponsored by Pillar Partners Emirates Airline.
The highlight for the evening is the AED210,000 Emirates.com Handicap over 2000m, for which 10 have been declared. These include four representing reigning champion trainer Doug Watson, who looks to rebound from a winless evening last Friday at Jebel Ali, UAE flat season's opening night. Watson has been the leading trainer at Meydan in each of the last four seasons.
Stable jockey Pat Dobbs elects to ride Mizbah, who was denied close home in the equivalent race last year and is one of two for the trainer owned by EERC (Emirates Entertainment Racing Club) alongside Active Spirit, the mount of Richard Mullen.
Club spokesman Justin Byrne said: "Sadly Mizbah suffered a setback after an excellent run when second in this 12 months ago and only ran twice more. As a result, he had a relatively quiet season and appears to have benefitted for it because he is working well. He runs his best races fresh. Sometimes we have to run our horses against one another.
Grand Argentier was third for us behind Mizbah last year and these are also ideal conditions for Active Spirit, who is also in good form at home. The only possible negative is the draw with Mizbah out in 10, Active Spirit in eight; we would have preferred to be nearer the rail."
Sam Hitchcott, also based with Watson, partners Street of Dreams with Dane O'Neill aboard Dehbashi, the trainer's fourth contender.
Watson said: "Pat Dobbs had a tough choice—probably mostly between Mizbah and Street of Dreams, who we hope will have a good season. All four of mine are in good shape. Hopefully, we have four live chances in an open race."
Sandeep Jadhav combined with Royston Ffrench to land the Jebel Ali feature last Friday with High on Life and they team up here with Montsarrat, a 2200m Meydan winner in January, who was more notably successful in the 1950m Listed Jebel Ali Stakes in February. He does, consequently, have to concede weight to his nine rivals.
The trainer also saddles Galles, who most recently was second in the aforementioned Jebel Ali Stakes under Thursday's pilot, Xavier Ziani. Jadhav secured the services of 2017-18 champion jockey Tadhg O'Shea for his third runner, Interconnection.
"In reality, Montsarrat and Galles are our strongest chances in a competitive race," Jadhav said.
"We could not be happier with them at home and it was great to get off the mark last week in my first full season as trainer at Fazza Stables."
Ali Rashid Al Rahyi is doubly represented with Trinity Force, the horse who landed this race from Mizbah last year, and Key Bid. Ronan Whelan rides the former while Fernando Jara pilots Key Bid.
"Both are in good form at home," Al Rayhi said.
"Key Bid works well on the dirt, but is racing on it for the first time, whereas Trinity Force is proven on the surface."
The Ahmad bin Harmash-trained UAE debutant New Trails completes the field and his trainer said: "Hopefully he can produce the level of form he is displaying in his training because he has been working very well."
Earlier in the evening, future stars could be on display in the first race (6:30 p.m.). Watson will unveil highly regarded filly Every Single Day, a Russian Racing Syndicate-owned filly by Strong Mandate who cost $135,000 at Keeneland's September Yearling Sale. Another of intrigue is Phoenix Thoroughbred's
Luxor Temple, a good-looking progeny from the first crop of Cairo Prince, as well as a pair of well-bred Jadhav trainees, Takhteet and Mneef. Walking Thunder, by the brilliant young stallion Violence, completes the field for Ahmad bin Harmash and sports a particularly speed-filled pedigree.
As has been well documented, the Racing at Meydan campaign has received a 9% increase in purses this season, a boost announced hot on the heels of increases to both the Dubai World Cup card and Dubai World Cup Carnival meeting, creating an extra exciting and progressive UAE racing season.
Racing at Meydan prize money has been boosted by AED 15,000 per race, with maiden races now worth AED 165,000 (about US $45,000) and conditioned allowances up to AED 240,000 (about $65,000).
Overall, the average purse total for the 12 domestic meetings of Racing at Meydan is AED 1,285,000 (about US$350,000) per day. All meetings will be comprised of seven races.