Waller apprentice to ride at Gold Coast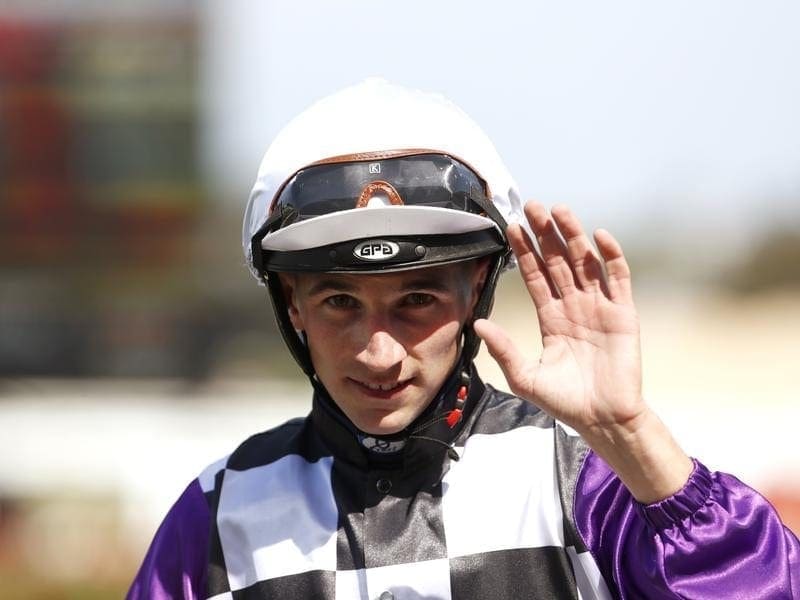 Sydney apprentice Lee Magorrian has four rides at the Gold Coast Goldmarket meeting.
Sydney apprentice Lee Magorrian gets a chance to turn a working holiday into some racetrack winners at the Gold Coast on Saturday.
Magorrian is apprenticed to premier trainer Chris Waller but has ventured to Waller's Gold Coast stable for the week.
The Irish-born apprentice did most of his riding in New Zealand before joining Waller on a two-week scholarship last year but that soon turned into a full-time stay.
Magorrian has since ridden 18 winners including 11 in the metropolitan area.
He will ride Exoteric, Lay Down the Law, Brotherly Secret and Mogador.
Waller's Gold Coast manager Paul Shailer said Magorrian was on a flying visit to have a look at the Queensland set up.
"He is staying with me for the week. A couple of my staff are on holidays and he has been working and riding track work," Shailer said.
"Lee is a hard worker and has some nice rides on Saturday. There was some talk about him moving up here but there is nothing definite."