Victoria Government pledges $2 million towards synthetic Ballarat track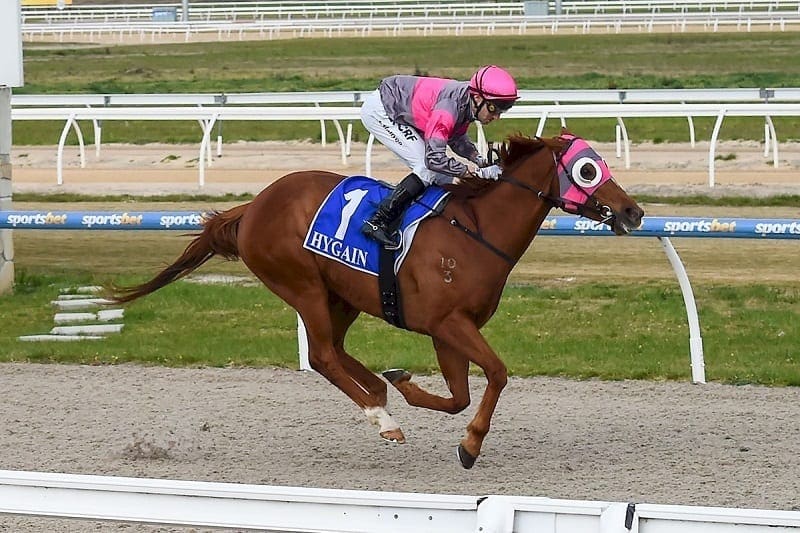 THE Victorian State Government has announced it will add an additional $4 million to help create a new synthetic track at Ballarat's Dowling Forest Racecourse.
Minister for Racing Martin Pakula said the Victorian Racing Industry Fund will combine with Racing Victoria to provide $10 million to install the new track, the second of its kind in the state.
Alongside funding to surface the all-weather track, $20,000 had been allocated to upgrade the jockeys' room at the Ballarat Turf Club, with the club and Racing Victoria each contributing $12,000 to the project.
The minister said another $29,000 was going to providing Ballarat Cup Day entertainment – complemented by $40,000 from the BTC and $16,000 from Racing Victoria.
"This major investment in a new synthetic track will ensure Ballarat remains one of Victoria's leading racing and training centres," Minister Pakula said.
"The government is getting on and delivering a new all-weather synthetic track to reduce stress on the turf track, especially during winter months, and provide even greater certainty for the racing industry."
The new all-weather track, which is set to be completed on May 2019, will give Victoria racing all year round options for thoroughbred action, complementing the polytrack at Pakenham.
Ballarat Turf Club Chief Executive Officer Lachlan McKenzie lauded the government's commitment to racing in the region.
"We'd like to thank the Victorian Government for this significant investment in a key piece of infrastructure for Ballarat, and we look forward to welcoming racegoers from around the state for the Ballarat Cup."