Tyler training partnership flourishing in the south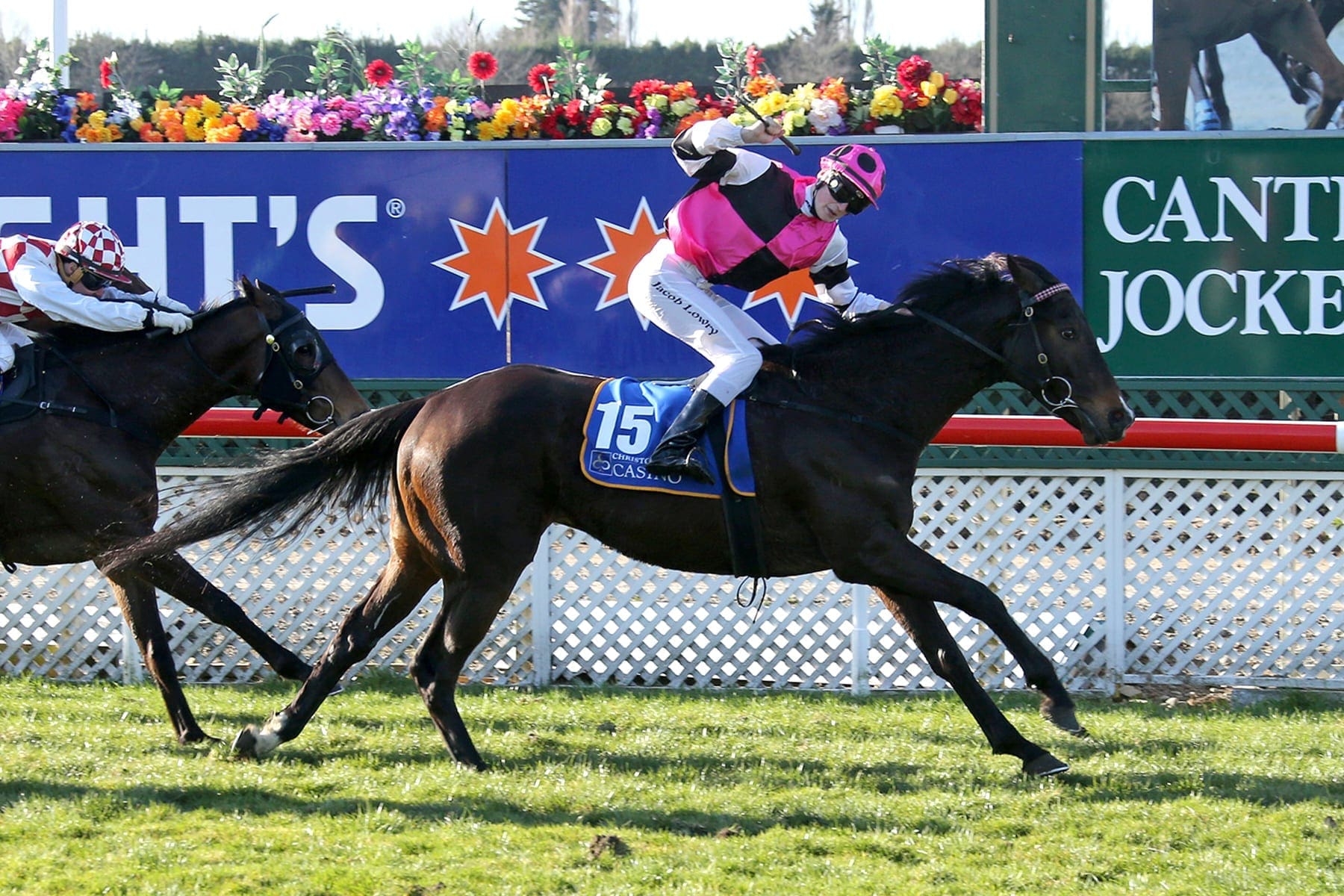 Aimee Tyler is loving her first season training in partnership with her father Kelvin.
It's a long-term goal come to fruition for the twenty-four-year-old who was the inspiration for her father to take out his training licence more than a decade ago. "He used to ride back in his younger days and his family was involved in racing. He went off it a bit and was more focused on dairy farming, but he always owned a couple and I convinced him that he should train his own," Aimee Tyler said. "He started off training just a couple of horses from home and I would help him and as he got bigger I just followed him. "I was always keen to get into training myself and it was talked about for a wee while but with me being so young we decided to hold off for a bit while I built up my knowledge and then I got my licence earlier this season."
Since then the duo has added 23 wins to Kelvin Tyler's training record, which currently sits at 196 wins. They are currently in 16th position on the national premiership and are the third most winningest South Island-based trainers this season.
The Riverton trainers have between 25-30 horses in work and Tyler said there is a fair amount of travel involved from their Southland training base. "We spend a lot of time on the road especially over the winter period when the tracks down here aren't going," she said. "Our closest track outside of Invercargill is in Dunedin which is three hours away, so there's a lot of travelling involved."
Tyler is looking forward to the relatively short 30-minute drive to Ascot Park racecourse in Invercargill on Sunday where they have 15 runners entered including three in the Preston Russell Law Wairio Cup (2115m). The trio include eight-year-old gelding Timy Tyler, diminutive five-year-old mare Lil Miss Swiss and six-year-old mare Tilly Dunnage, who Tyler affectionately refers to as "Big old Till". "They're complete opposites to each other but all three of them always try their hearts out and they're never too far away in the finish so you can't complain," she said.
Timy Tyler has been a remarkable campaigner for the Tyler family, winning his first start as a two-year-old and his 100th start as an eight-year-old last start, with seven wins and 50 placings in-between. "He's incredible," Tyler said. "Most of the time he brings a cheque home and he's an easy boy to have around, you can never fault him."
Lil Miss Swiss will be reunited with jockey Tanya Jonker who has won on her twice, including in the Listed Carriers Arms Hotel Riverton Cup (2147m) three starts ago. "She wasn't ridden to instructions at Riccarton last start and she's not one that can come through the field," Tyler said. "She's a little wee girl and generally she does a lot better scooping the field. But she's come through the run really nice and there's no qualms about her going into Sunday."
Meanwhile, Tyler is hoping the forecasted rain will come on Sunday for Tilly Dunnage. "She's also really well at the moment and the wetter the better for her, she loves it," she said. "If the rain does come she would be my pick of the bunch."