Twitter racing wrap – Williams causes a stir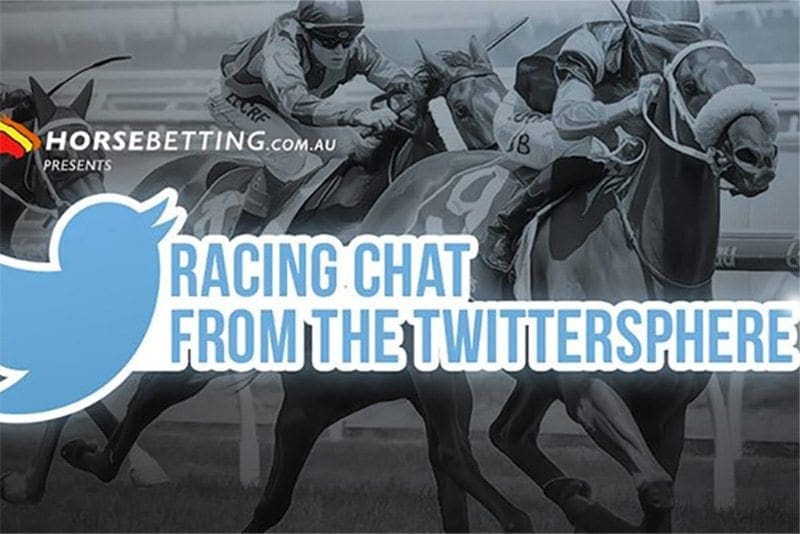 LEAVE it to Lloyd Williams to remain front and centre of the racing conversation long after the Melbourne Cup has been run and won.
Stating on Melbourne radio that they are "talking to the head trainer", Williams courted controversy given he does not hold a trainer's license, meaning he would be in breach of racing rules.
All he had to do was keep his mouth shut and let his newly crowned Zipping Classic winner Taj Mahal generate the headlines, but he couldn't help himself.
Oh well, least we have plenty of fodder for this week's Twitter racing wrap!

Taj Mahal takes out the Zipping Classic
It was billed as a glorified match-race between Big Duke and Almandin, but European import Taj Mahal upset the field to take out the Zipping Classic.
For many it seemed like the perfect opportunity for Almandin to bounce back.
Providing Almandin isnt broken down, its hard to imagine him getting beat in the Zipping Classic

— the Surfing Punter (@SurfingPunter) November 17, 2017
While others incorrectly backed long-time disappointment So Si Bon to take out the group race.
Looking forward to the scenes when So Si Bon pisses in the Zipping Classic

— DM (@d13mccarthy) November 18, 2017
It was the Irish import that came away with the chocolates however, winning in Australia at the third time of asking under a brilliant Ben Melham ride.
The praise came thick and fast for the talented hoop.
Wasn't it. Initiative is foreign to Melbourne jocks, generally speaking. #talkingthroughthewallet

— Cam Rose (@camtherose) November 18, 2017
Could Taj Mahal be the next star of Australian racing?
Whether the talented galloper remains in Australia or plies its craft overseas remains to be seen, but if it does stay here you suspect it will be competing in The Championships in Sydney's autumn.
As for the Sandown run, one Twitter user pointed out the importance of getting an Australian preparation right for an international invader to succeed down under.
Johannes Vermeer, The Taj Mahal, Qewy support case Euros maybe better with 2 lead up races to Melbourne Cup.
Definitely MelbCup turnover++

— Dominic Beirne (@domran) November 19, 2017
Lloyd Williams declares he's the man
It is fair to say the worst kept secret of Australian racing being revealed didn't surprise anyone, but did create a lot of derision.
After parting ways with long-time "trainer" Robert Hickmott, Melbourne Cup stalwart Lloyd Williams declared he calls the shots with his huge stable of star runners.
"You are talking to the head trainer here"
how is Lloyd Williams allowed to say that? what a absolute joke @Racing

— Dylan John Wilson (@justdylsie) November 19, 2017
It is fair to say Williams' comments went down like a lead balloon.
"You're talking to the head trainer here" and with that Lloyd Williams reignites the trainer/owner conflagration. You will hear more about this. @BigSportsWend https://t.co/G36hIAtq4g

— Jimmy Smith (@ThatJimmySmith) November 18, 2017
While others – quite fairly – questioned Williams' perceived preferential treatment by the governing body.
@RacingInsider could you please explain to the public why there is one rule for Lloyd Williams and a different set for all other members… this will be a doozy reply …if any

— Brian Thompson (@brianth91574211) November 19, 2017
One Twitter user went as far as to say RV need to act.
@stevejoseph69 Hey steve with the drama around Lloyd Williams training his horses, did u notice he said same thing to you in your interview with him? surely Racing Vic have to act

— Top End Rooster (@TopEndRooster) November 19, 2017
One thing is for certain, the incoming trainer who takes the job will have ostensibly the cushiest jobs in all of racing of Williams is to be believed at his word.
There is one user who was quick to pick up on that fact.
Does anyone know Lloyd Williams' mobile number?

— Bryce Stanaway (@sandwichisameal) November 16, 2017
Join the queue my friend, it's a long one.