Trackwork points to Rivet being a serious Hong Kong Classic Mile hope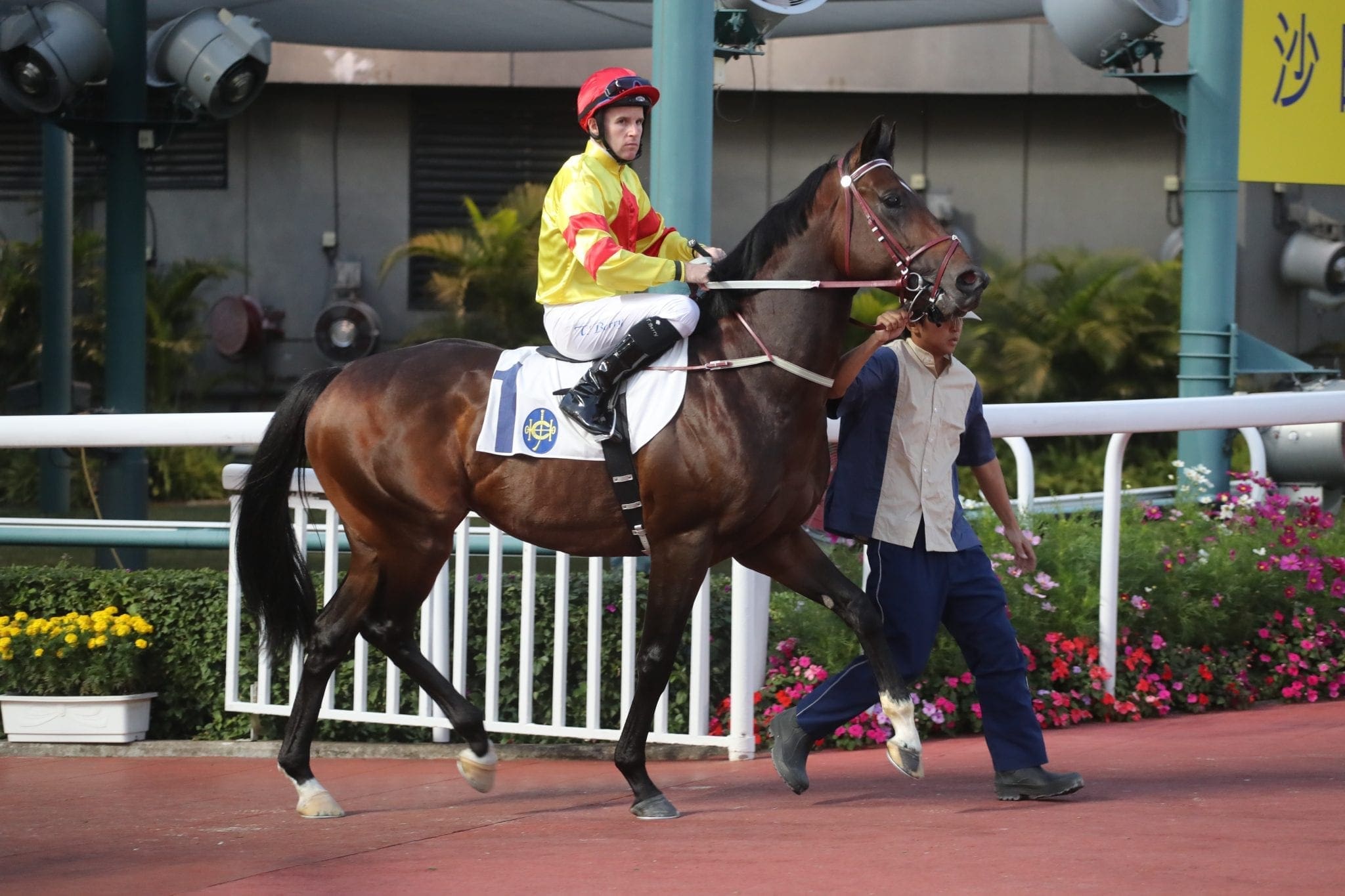 Rivet bounded out of the shadows at pre-dawn Sha Tin on Thursday, 18 January and into a position demanding closer consideration for Sunday's (21 January) HK$10 million Hong Kong Classic Mile (1600m), the first leg of the Four-Year-Old Classic Series.
John Moore's charge arrived in Hong Kong as a Group 1 winner but that standout success came at the end of his admirable two-year-old season in the 2016 Racing Post Trophy (1600m). Despite a solid third in last year's Group 1 Poule d'Essai des Poulains (1600m), his status among Europe's three-year-old's diminished with each of his two starts thereafter: a pair of down-the-field outings at Sha Tin before the turn of the year did little to inspire confidence either.
But horses often take time to come to grips with the Hong Kong way of things – Time Warp took eight starts to break his local maiden last term and ended the year with a G1 Hong Kong Cup victory. Rivet showed up on his third start since import, finishing fourth behind fellow Classic Mile contender Time To Celebrate in a Class 2 over 1600m on 7 January.
This morning's hit-out on the Sha Tin turf saw Rivet outshine his Classic Mile-bound stablemates Good Standing and Grand Chancellor. Ruthven had his final gallop on Wednesday, a day earlier than his handler expected.
"He worked beautifully," jockey Sam Clipperton purred to Moore as Rivet turned off the turf track and returned to the sand yard.
Moore agreed. The bay had quickened away enthusiastically from his companion horse, Let Us Win, to clock 1m 24.8s (29.6s, 31.1s, 24.1s) over 1200m.
"Rivet's was the best work of the morning, he worked the place down," Moore said. "Sam said that what he wanted to do was hit the line this morning and he did. If we can get the horse's mind-set right, he's going to run a big race."
There is a suspicion that being a colt might be affecting Rivet's approach to racing: Moore has opted to dispense with a piece of tack the former William Haggas-trained galloper has worn in each of his three starts at Sha Tin.
"He's definitely getting more focussed and we're hoping after the strong work this morning that he will put it together on Sunday," Moore said.
"He's worn a cross noseband before but he won't this time. What we're going to do is just jump him out and hope that he will drop the bit, hack in behind and then have a really good kick – just get him to relax and finish off.
"He went forward when he raced in Europe and now we're trying to get him to do the opposite. That tactic, we hope, will get him to attack the line. His last run was promising, a much-improved run, and if he can improve on that he's in the mix – Sam's positive."
Good Standing strode out under Tommy Berry in company with Experto Crede and moved powerfully past the post: the time for the 1200m work was 1m 26.1s (29.6s, 32.6s, 23.9s).
"Experto Crede's a maiden but he's a good work horse," Moore said. "Good Standing's not fully tuned after he missed that intended start but we're hoping he can get a nice run and he can still finish in the first three. We know there's a lot of improvement and we'll consider getting another run into him between the Classic Mile and the Classic Cup."
Race day rider Pierre-Charles Boudot took the reins on Grand Chancellor this morning and the Australian Listed winner went well to close-out alongside Mighty Boy at the end of the 1200m turf gallop: that was the fastest of Moore's pairing's with an official time of 1m 23.9s (30.2s, 30.8s, 22.9s).
"Boudot felt the horse worked very well," Moore said. "Obviously, his second run was below expectations but we'll put it down to second run syndrome, he just didn't hit the line. He's very one-paced, he's a Savabeel out of a Montjeu mare and so he's bred to be dour. As we go along no doubt he'll get better, but the mile will be on the short side. The hope is that he'll benefit from it before he goes into the Hong Kong Classic Cup."
Ruthven, meanwhile, inadvertently galloped on Wednesday morning. A miscommunication between trainer and French rider Alexis Badel meant that the G1 Queensland Derby (2200m) winner completed his final fast work a day earlier than planned, stopping the clock at 58.6s (32.1s, 26.5s) for 800m on the dirt track.
"He went well yesterday and I'm pleased with where he is right now," Moore said. "But his grand final is the Derby in March so anything he does on Sunday is a bonus. Having said that, we know he has quality so I'm still expecting a good run."