Tom Melbourne Ascot Racecourse exotic markets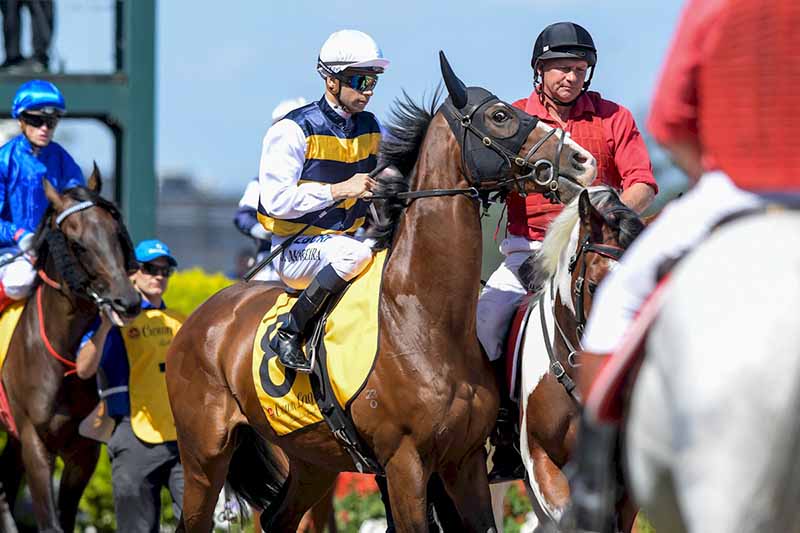 THE Tom Melbourne show rolls into Perth this weekend for the Railway Stakes and the team at Ladbrokes has capitalised on the interest the perennial second-placed runner will create.
Can the consistent, yet unlucky seven-year-old break the second-placed spell in a new town?
The Railway Stakes is the opening group one feature of the Perth Summer Racing Carnival, and Tom Melbourne starts as the $7.50 second favourite at Sportsbet.
Call the team at Ladbrokes cruel or just enterprising, but the company is offering odds around the Tom Melbourne second-placed "curse" following the horse across the Nullarbor.

Punters can get $3.50 for Tom Melbourne to run second in Saturday' Railway Stakes or the Kingston Classic, which is held on the third weekend of the Perth Racing Carnival.
A second placing in Saturday's Railway Stakes would see the Irish import place second for the sixth time in seven races, and while the gelding's is not yet confirmed for the Kingston Town Classic, the nomination for the race suggests the horse will take its place.
If Tom Melbourne was to do the improbable – but not impossible by its standards – and finish second in both group one features at Ascot, Ladbrokes will deliver a return of $21 to any investors.
What about those punters who think Tom Melbourne's luck can change with a trip interstate? You are catered for too.
Ladbrokes is offering an enticing $6 on Tom Melbourne to win either the Railway Stakes or the Kingston Town Classic during this year's Perth Summer Racing Carnival.
Godspeed Tom Melbourne, and well done to Ladbrokes for giving those who have burnt their money on the son of Dylan Thomas a saver option if the gelding again can't find the front.