The stigma that is Tom Melbourne and why you shouldn't believe it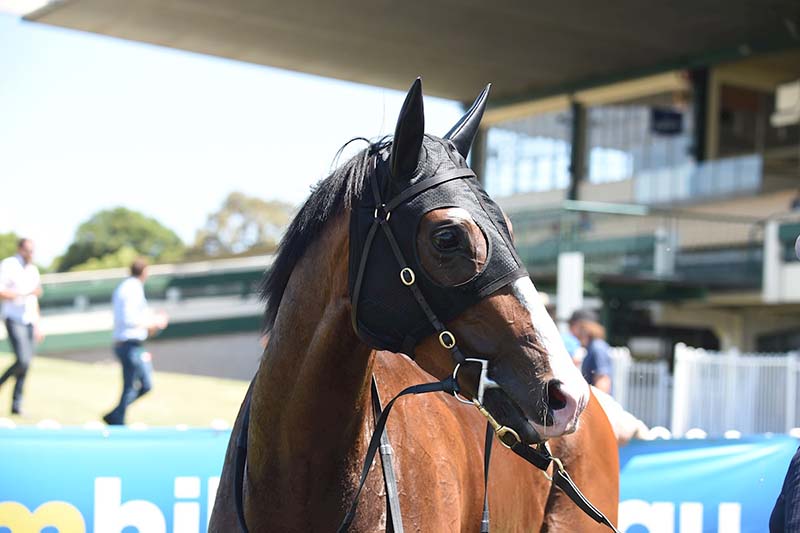 OH Tommy Boy…
Tom Melbourne has become the biggest talking point of the spring carnival, but for all the wrong reasons.
The seven-year-old has become the social media target of many punters who continue to do their dough on the Chris Waller-trained gelding, but this loyal punter is here to dispel the negative stigma.
After over a year and a half out of the winners' circle, punters opted to give Tom Melbourne another chance to redeem itself in Saturday's Group 1 Railway Stakes at Ascot. Despite a lengthy run of outs, the son of Dylan Thomas attracted some big win bets.
It didn't quite go to plan for these punters with Tom Melbourne once again finishing in the placings despite having a good chance of reeling in the eventual winner, but we're going to stick up for the enigmatic thoroughbred until it inevitably wins for us "suckers".
We've listed the reasons why punters shouldn't be mad at Tom Melbourne, because with over $900,000 in the bank, he's not the reason why punters are losing money.
See the trend and adjust
The last time Tom Melbourne won a race was in the Albury Cup on March 18, 2016.
That win came 1 year, 8 months, 7 days, 12 hours, 46 minutes and 25 seconds ago to this point… but what if I told you that had you backed Tom Melbourne to place this season you would be well ahead of the profit/loss line?
We understand that some punters don't enjoy taking place bets because it's not the Aussie way to have a crack on the nose, but smarter punters have cottoned on to the Tom Melbourne place betting trend.
For a horse that cops a lot, Tom Melbourne makes people watch racing. That can only be a good thing #longlivetom

— brad davidson (@braddavo) November 25, 2017
Saturday's third placing was the sixth placing from its last seven starts and he has returned place prices of $2, $2.10, $2.20, $1.60 (two divvies), $2 and $1.70. That's a 93.33 percent return on income and that shouldn't be sneezed at.
To put that in perspective, champion mare Winx has a ROI of 163.9 percent and it has won 26 of 32 starts.
Let's look at that record
The five-time winner probably should have won more at this stage of his career, we're not going to deny that, but it seems as though coining the phrase "Iron horse" is a thing of the past.
Let's not forget that he's a seven-year-old and is still competing at the highest level in Australia. Its last four starts have come at group one level and he has a record 99.9% of horses would only dream of.
Since transferring from the Anthony Freedman stables to Chris Waller's in April, Tom Melbourne has finished second in the Group 1 Epsom Handicap, Group 1 Cantala Stakes and third in the Group 1 Railway Stakes.
Tom Melbourne you are a non winner but you will suck me in again no doubt

— Michael Sims (@MichaelBTTE) November 25, 2017
That's a record that would have been admired in the past, but now it's looked upon as a negative.
There is also an expectation that Tom Melbourne has to live up to, but what's the biggest race it has ever won? That's right, it's the aforementioned Albury Cup, which runs for a measly $170,000, so why the expectation?
It exceeded expectations when running second in the 2016 Lexus Stakes behind Oceanographer, but punters know how weak Lexus form can be during the spring carnival.
I think the expectations were placed too highly for Tom Melbourne and he is doing nothing but reaching his peak every run.
Note the form reversal
The start of 2017 wasn't a happy time for our favourite battler.
Tom Melbourne had four starts for Anthony Freedman to kick off this year and it beat home only 11 of a possible 37 horses. There were calls for Tommy to be retired, but a change of environment was enough to see that form turn around.
It finished sixth in the Clyon Cup at Caulfield to kick off proceedings in February before beating only two runners home in the Group 2 Peter Young Stakes a fortnight later. That effort was seemingly good enough to warrant a start in the Group 1 Australian Cup where he finished 20 lengths behind the winner.
Perhaps Tom Melbourne wasn't quite feeling it? He was to have another run in April at Flemington where he finished over six lengths off the pace and enough was enough, it was time for a change.
Rings of "Tom Sydney" were quickly appearing on social media after Chris Waller took control of the then six-year-old. Waller was able to get the best out of the gelding and produce immediate results with a placing in the Spring Preview Stakes.
Tom Melbourne picks up another $90,000 in prize money, takes his total stakes won to a tick over $920,000, yet is mocked relentlessly. As an owner, I'd give my left nut to have a horse as consistent + as good an earner as him.

— Ben Prentice (@benprentice01) November 25, 2017
His rating since then has improved from 96 to 104, so just what exactly is TM doing wrong?
Just ask the owners, I'm sure they don't mind seeing their runner collect a massive cheque in some of Australia's most prestigious races.
Keeping battling on Tom and we'll keep taking the bookmakers to the cleaners.