Tanaka enjoying good start in Seoul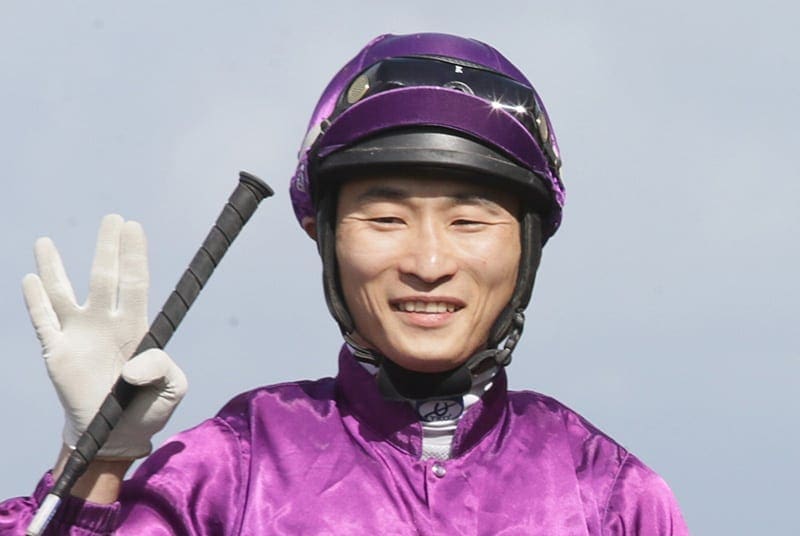 Masa Tanaka is fulfilling a dream on his return to race riding in Korea.
The Japanese jockey left New Zealand early last month after securing a four-month contract with the Korean Racing Authority based at Seoul and he has wasted no time making his mark, kicking home three winners over three weekends.
It is Tanaka's second Korean stint, having spent two years riding out of Busan, where he won 101 races from 2013 before returning to New Zealand.
"I always wanted to ride in front of crowds of 30,000 and I would never get that opportunity in New Zealand or even in Busan, but here it's happened," Tanaka said after landing a double last weekend.
"They race here at Seoul only on Saturdays and Sundays and the crowds are always between 20,000 and 30,000. It's exciting being out there, even better when I've won."
In Korea, jockeys wear their own silks and Tanaka's colours were first seen in the winner's circle in Seoul when he kicked home Macha Bucha on July 22 after having to settle for four placings from nine rides at his first meeting a week earlier.
"My first winner over here was for the best trainer in Seoul so that was a good start," he said.
Last weekend Tanaka landed a winner on Saturday and one the following day and was kept busy with a total of 18 rides.
"Usually a jockey isn't allowed to ride in more than nine races on the programme, but a jockey was injured and I picked up 10 on the Saturday," he said.
"I was really tired after that, especially with the temperature being about 35 degrees and very humid."
The 34-year-old has spent the majority of his riding career in New Zealand, winning 228 races with the 2011 Gr.1 Thorndon Mile (1600m) on Booming the highlight among his 11 stakes winners.
He rode 35 winners during the past New Zealand season, including the Listed Wellesley Stakes (1000m) on Sir Nate and the Listed Timaru Cup (1600m) on Kolonel Kev.
"I've always wanted to come back one day and I originally tried to get back into Busan this time, but there are quite a few Japanese riders there," he said.
"It's worked out even better getting into Seoul. It's better racing and better prizemoney. They race for an average of $USD110,000."
Tanaka is hoping to pick up rides in Korea's two international races next month, the US$1 million Korea Cup (1800m) and the US$700,000 Korea Cup Sprint (1200m).
"I'm working hard to get contacts and getting these three winners should help," he said. "They also know I've ridden in Group Ones and won.
Though racing only in weekends, Tanaka is kept busy riding trackwork six days a week and is riding at 53kg with the possibility of losing a further 1kg.
"I normally ride 10 to 12 every day and we get Tuesdays off," he said. "It's a lot easier with no travelling, just a short train trip to the same track each time."
Tanaka said he will be all out in a bid to successfully secure another contract when his expires at the end of October.
"I do miss New Zealand, but not the winter," he said. "For now, Seoul is my home."