Size's Beauty hopes to cap off stellar season with Group 3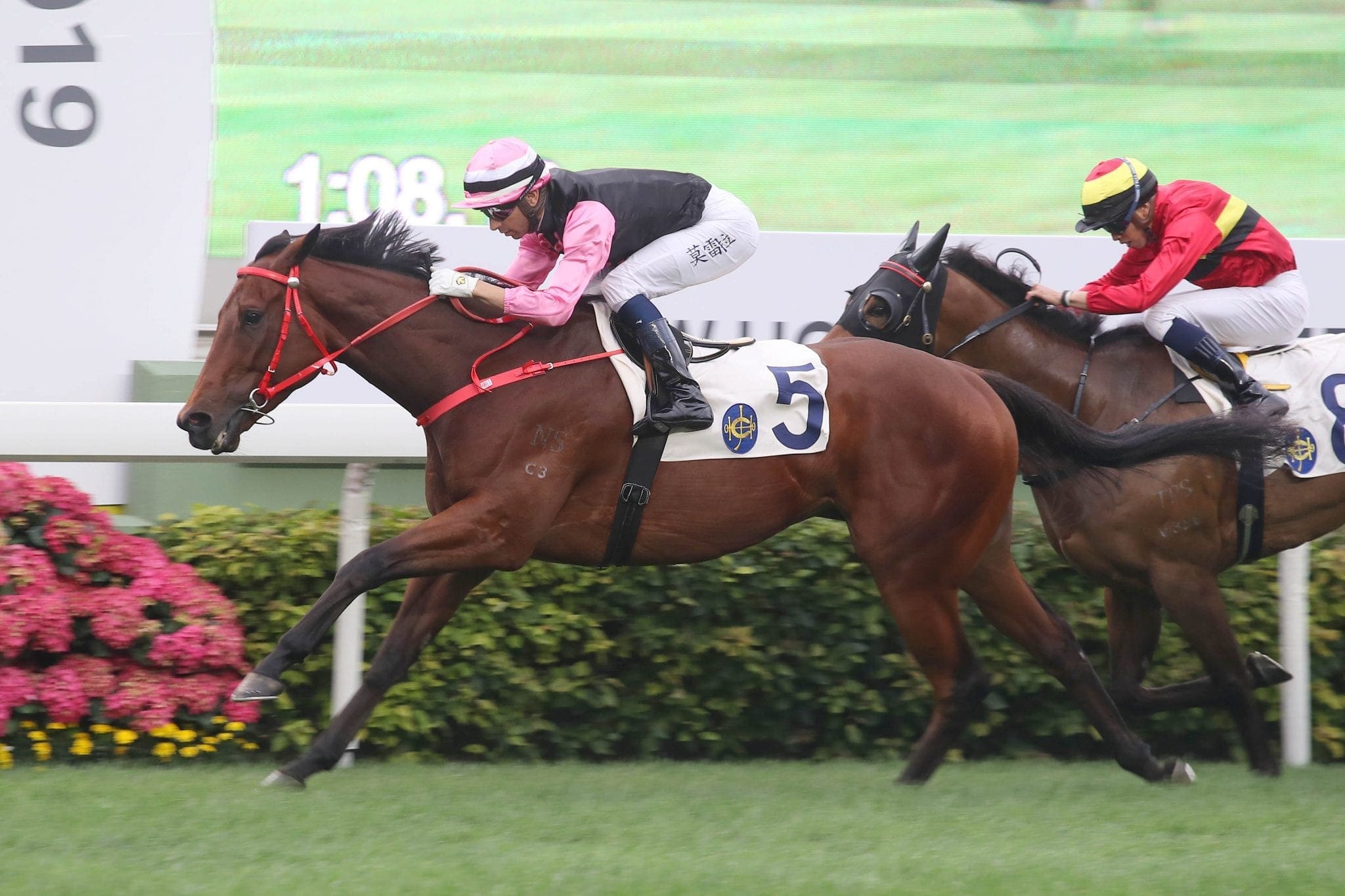 Full Of Beauty hit the ground running in Hong Kong and John Size is hoping his gelding can cap off a near perfect debut campaign with a stakes success in Sunday's Group 3 Sha Tin Vase Handicap (1200m).
"I think his form's been very good, he's improved every time he's gone to the races and made fairly quick progress up to over the 100's (Rating)," said Size.
Size's four-year-old made his first five appearances count in Hong Kong, winning them all and nearly doubling his rating from a Class 4 mark of 52 to a Class 2 mark of 103, following two recent runner-up efforts.
"I think he's handling it quite well, he didn't start racing until he was four but he seems to be tough enough to go through this campaign and keep racing," added Size.
The son of Darci Brahma has raced seven times this for five wins and Size indicates that he is happy with his condition of Sunday's Group 3.
"He's quite a gross doing horse, his condition is always pretty good, he carries a bit of weight, you never see his ribs or anything so he's got a good constitution," the handler said.
"I think that he'll back up ok and with the lighter weight," said Size.
The absence of both Beat The Clock and Mr Stunning in Sunday's dash has opened the race wide up.
Little Giant who finished third in this year's Chairman's Sprint Prize will carry 133lb at the top of the scale, ahead of Wishful Thinker who will lug 129lb and returns first up from a last-start seventh in Dubai's Group 1 Al Quoz Sprint (1200m).
"Normally they have an advantage the horses at the bottom of the scale but the top weights – they're good horses and it's hard to imagine that they come back in class and win, but sometimes they can do that just on their quality," Size said.
Size also saddles up Class 2 winner Gunnison and the forecast of rain could be key to the recent dirt winner's chances.
"There's a little bit of rain around, so if that continues to come that'd be his chance of winning the race," said Size.
The trainer explained that while Gunnison may need the sting out of the ground, the same didn't apply for Full Of Beauty.
"I think he's probably better on the fast track, but it's hard to quantify our track conditions if it doesn't get that wet that if affects a lot of horses, but it probably helps the ones that are looking for it," the handler said.
Size indicated Sunday's race is potentially the last time we will see the duo for the 2018/19 season.
"I don't think there is another race for them," Size said.