Seymour Racing Club downplays fears over track condition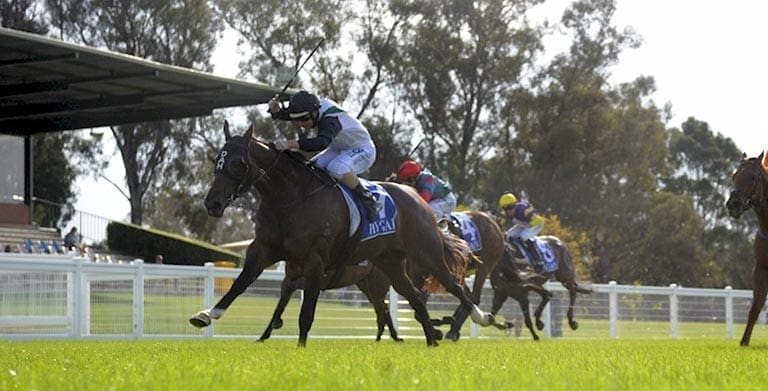 THE Seymour Racing Club will host next Tuesday's country meeting as scheduled, despite concerns over the condition of the track.
The surface is only recently back in action after extensive renovations, but jockeys and trainers were less than thrilled with the kickback in evidence during the April 20 meet.
Everything looks set to proceed as planned for May 23, however, as club officials insist the track has improved over the past four weeks.
"The rail will be out six metres for this meeting," said Penny Reeve, chief executive of the SRC.
"I'm sure there'll still be some kickback as the track is continuing to consolidate, but it's been a month and it seems to have recovered well.
"With the rail out I don't think there should be any dramas."
Both the Victorian Jockeys Association and the Australian Trainers Association sent delegates to meet with Seymour racing officials after the April event.
"We queried as to whether it would race any better this time around," said Matt Hyland, the VJA chief executive.

"They told us they were doing everything in their power to have it as good as it could be.
"We'll turn up on Tuesday and we'll expect everything's all good and hopefully, from their point of view, it races better than it has recently."
Curators have implemented a number of alterations, including new fertiliser and improved turf preparation, as a result of soil tests conducted in late April.
"We'll be expecting in that four-week hiatus period that the track has consolidated and is improving," said Andrew Nicholl, chief executive of the ATA.
"We know it'll take a lot longer than four weeks. It just takes time.
"But the problem with this one is it seems slow to consolidate.
"All we want is for the track to present in a manner which supports an improving racing surface for the benefit of the participants.
"That's what we want to see."
Seymour was out of commission for more than a year as $5 million in upgrades were carried out, including a significant widening of the track.
It has hosted only a handful of events since reopening in November 2016.
According to Brett Thompson, the club's track manager, it would be foolish to write off a surface that has seen so little racing.
"From experience, it can take around 18 months for a track of this type to settle in,"
"Racing on them improves them. It develops the layers that make the track knit. The racing's definitely going to help it, not hinder it.
"The more you race on it, the better it's going to get."