Sergeant Blast impressive winner at New Plymouth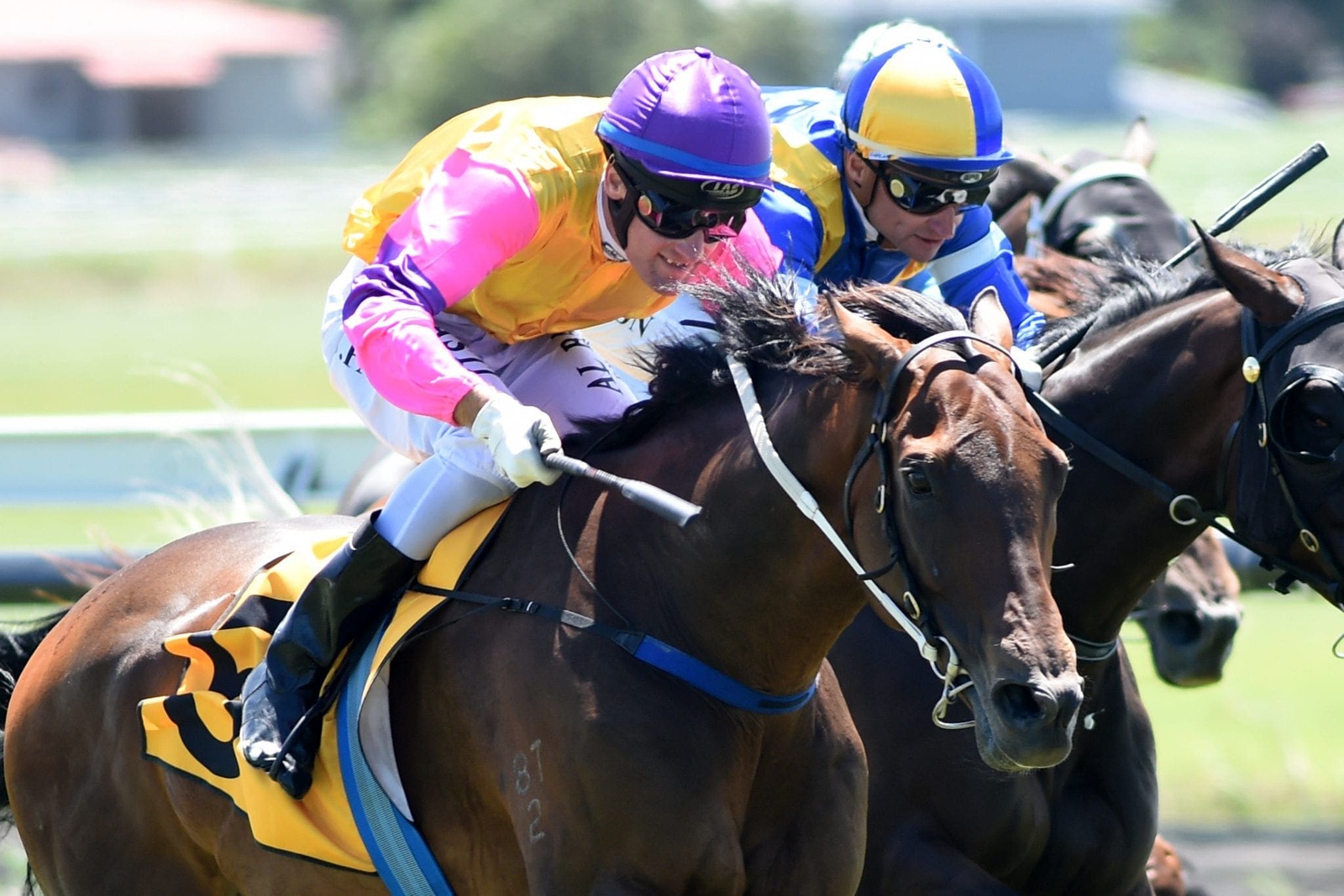 A short break over the busy Christmas racing period has worked the oracle for handy sprinter-miler Sergeant Blast.
The consistent five-year-old hadn't been seen at his best during a disappointing spring after showing immense promise in his earlier campaigns that included a victory in the Douro Cup (1600m) at Trentham.
Trainer Sam Lennox put the Darci Brahma gelding on the easy list for a few weeks in an effort to spark him up. The move delivered handsomely as he returned with a vengeance to down a small but competitive field over 1600m at New Plymouth on Saturday.
"It has been frustrating but there's nowhere to hide in this grade," said Lennox.
"He was racing against some really strong horses through the spring, when you look at what won those races, and he wasn't quite there.
"We gave him a break but you always wonder if you've done the right thing as sometimes they don't come back.
"He obviously had a few little issues but we're on top of them now."
Lennox admitted he had some concerns after his planned pre-race tactics went out the window early in the contest.
"We planned to be handier, but he's got a new habit of playing up in the gates," he said.
"He did again and missed the kick badly. As it turned out it was a perfect spot to be in as he travelled up nicely with a bit of speed on.
"On the corner I thought we were a huge chance as I was pretty confident we had him right to return."
There was an early sensation in the race when the second favourite Scrutinize dipped shortly after the start and dislodged rider Michael McNab. Nothing appeared amiss with the Te Akau Racing runner as he galloped freely with the field for the remainder of the race, while McNab was shaken but unhurt by the incident