Seraphim's Trentham win has connections in search of black type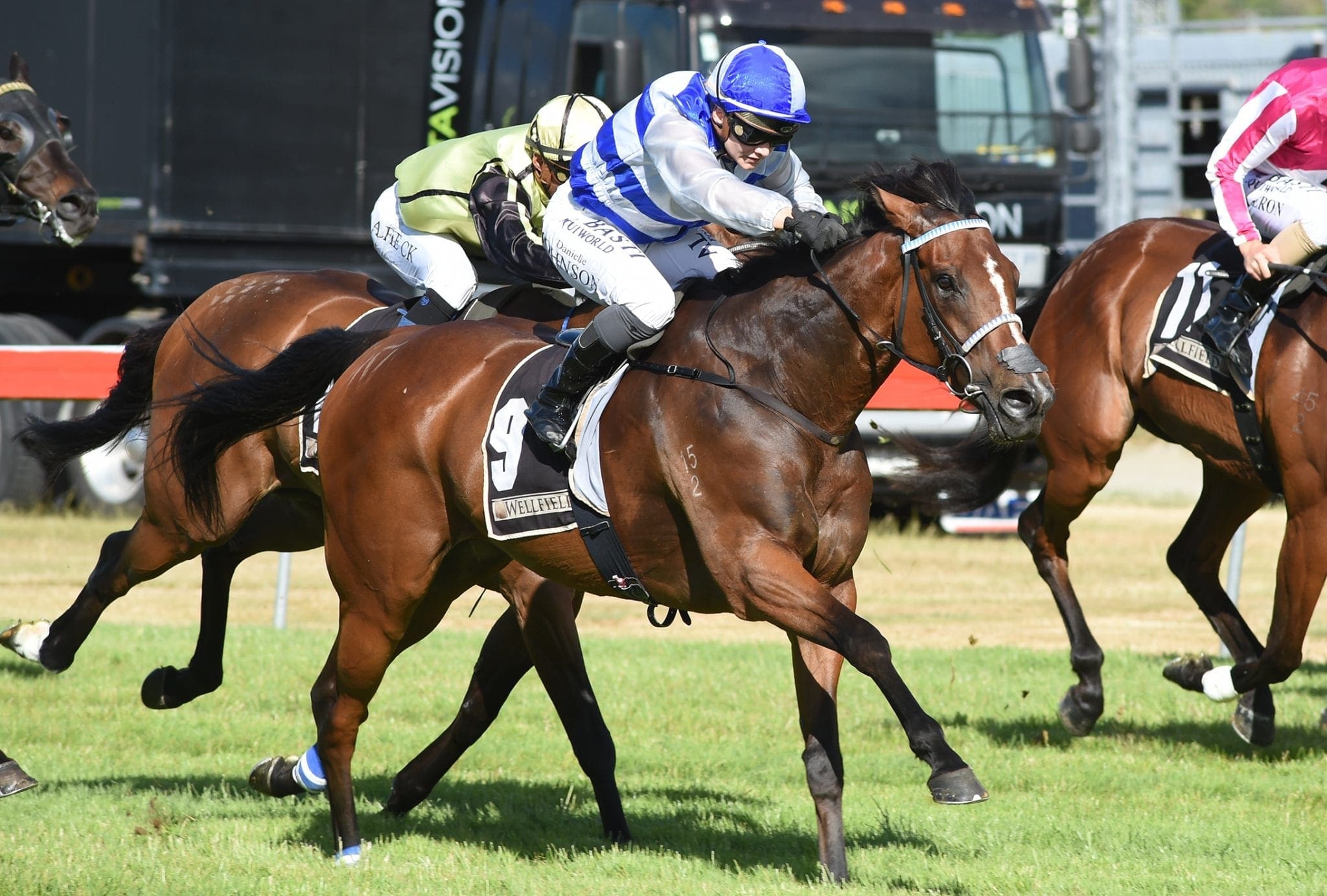 Despite being one of the runners most affected by a barrier malfunction prior to the last race at Trentham on Saturday, royally bred northern visitor Seraphim shook off the pre-race drama to notch another highly impressive victory.
The warm favourite for the Woodridge Estate Premier (1600m) contest had co-trainer Julia Ritchie fearing the worst as she cantered freely down the Trentham back straight after she and five other runners burst out of the starting barrier when the gates opened prematurely during the loading process.
"My heart just sank when I saw she was one of the horses that had escaped from the gates," said Ritchie.
"She can be a very headstrong mare and I feared she might try and take control of Danielle (Johnson) if she got a fright."
"To make matters worse a riderless horse was tracking her so it had all the hallmarks of a disaster but thankfully Danielle had her under control pretty quickly and the horse stayed calm throughout."
Ritchie believes the five-year-old daughter of Caulfield Cup and Melbourne Cup winner Ethereal has finally matured to the point where she is able to overcome circumstances like she experienced on Saturday to deliver on her undoubted promise.
"She has been a handful to work with, but I think this time in she has come of age mentally," she said.
"At both her last two starts she has been cool, calm and collected behind the start and in the gates and it has shown with the performance she has put in."
"We've known she has untold ability but the way she used to get worked up counted against her."
"Now she has worked out what it's all about I think she can go right through the grades."
"She really had no right to win on Saturday after what went on, but she got the job done with something in hand at the line."
Given the mare's blueblood pedigree, Ritchie and partner Steven Ramsay have plans to step the mare up to stakes company as she continues her current campaign.
"She had a very tough run on Saturday and was feeling it Sunday morning, so she will have a month between runs before we step her out again," said Ritchie.
"The plan has always been to get some black-type under her belt, so we will be looking at the options coming up next month."
"We think she will be suited stepping up in distance so the Marton Cup in early January will be a good option for her."
The Listed Gallagher Marton Cup (2100m) is the feature event at Awapuni on 6 January.