Record breaking Hong Kong apprentice Kei Chiong quits race riding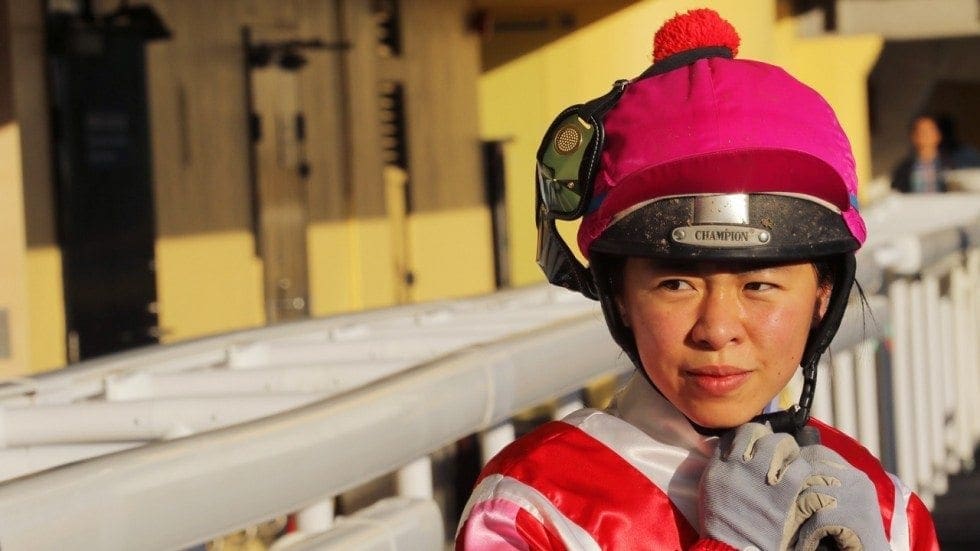 Hong Kong's record-setting apprentice jockey Kei Chiong has retired from competitive race-riding. This follows time reflecting on her career and future plans whilst recovering from injury.
Chiong, 25, won the inaugural Tony Cruz Award in the 2015/16 season, during which time she rode 37 winners. The award is given to Hong Kong's leading homegrown rider. She concludes her riding career with 58 wins in Hong Kong, the most earned by a female jockey in Hong Kong history. Chiong established a new mark for wins in a single meeting by a female jockey in Hong Kong when she rode four winners at Sha Tin on 10 April, 2016. This was also the most wins by any 10-pound claimer in Hong Kong over the last eight seasons.
"To be a successful jockey in Hong Kong, one has to be 100 percent committed, both physically and mentally. Over the past six months, I have been taking time to recover from injuries to my hand, back and knee. I have also been reflecting on my career and discussing my future with my mentors and family members. It has always been my goal to become an outstanding jockey and I have tried my best to achieve it. However, for health reasons, I have decided it is time to make a change and retire from racing. I will also take this opportunity to explore more about my future plans," said Chiong.
"I am still very interested in horse racing and other kinds of sports. I hope I can continue to develop myself in this respect." Chiong added.
"I am thankful for all the support from the Jockey Club, the Apprentice Jockeys' School, trainer Francis Lui, as well as my mentors when riding overseas. I would also like to thank the owners and trainers who have given me such encouragement and of course all the racing fans. I will always cherish it."
Mr. Andrew Harding, the Hong Kong Jockey Club's Executive Director, Racing Authority, said: "It has been a pleasure to have Kei in our riding ranks, surely the world's most competitive, over each of the past two seasons. She has performed admirably during her riding career, which included not just a memorable run to win the inaugural Tony Cruz Award, but several international accolades, including being named Best Lady Apprentice Jockey at the 2017 Darley Awards in California. We wish Kei the best of luck in the future and look forward to offering her whatever assistance we can."
Ms. Amy Chan, Headmistress of the Club's Apprentice Jockeys' School said: "Kei is an incredibly hard worker and this has certainly been a challenging time in her career. For any successful athlete, the ability to give your all is absolutely necessary, and after much reflection and discussion with Kei we certainly respect her decision. On behalf of all her colleagues and the staff of the Apprentice Jockeys' School, I wish her much success in all of her future endeavours."