Racing welcomes the return of legendary horseman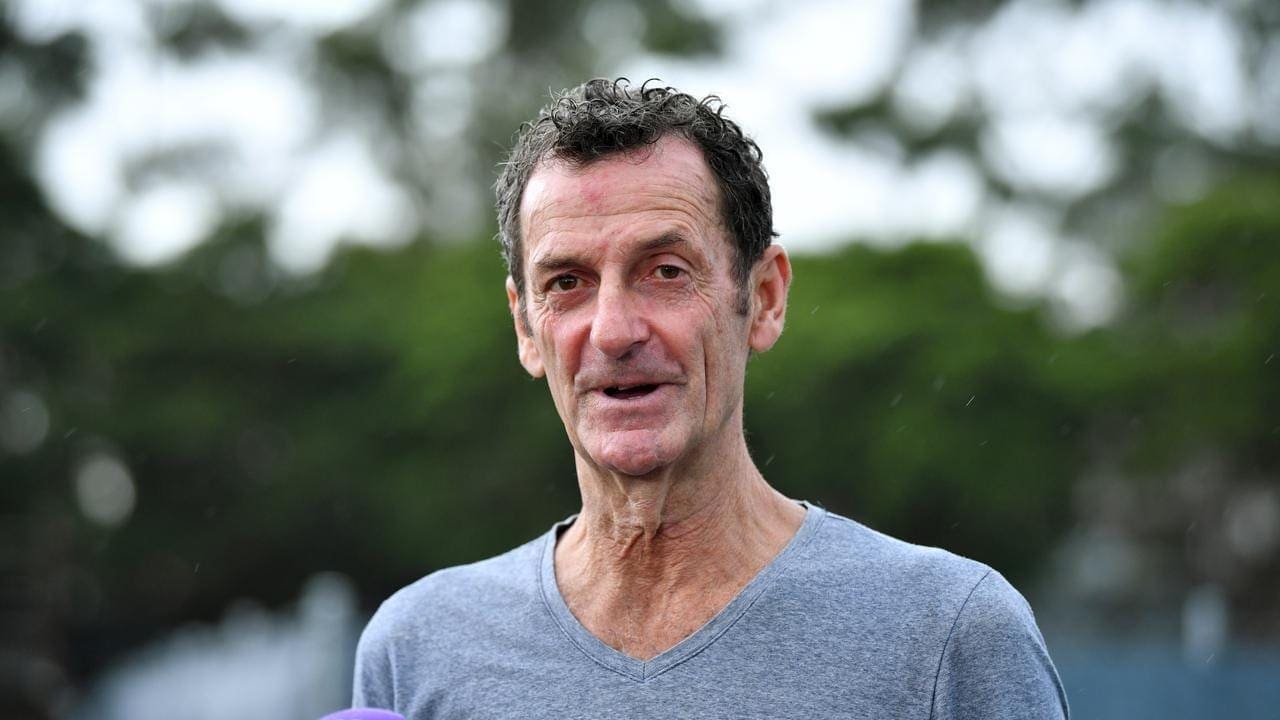 The thoroughbred industry has inherited the talents of Sir Mark Todd for the second time this century, with the legendary horseman returning to the training ranks in a full-time capacity after officially retiring from eventing on Monday. The dual Olympic gold medalist and FEI Rider of the 20th Century turned to racing after his initial retirement after the Sydney 2000 Olympics and he is hoping for a successful return after a fitting farewell from eventing.
Todd bowed out of the sport on a high note on Monday after he won the Nations Cup as part of the New Zealand team at the Camphire International Horse Trials in Ireland. "I had planned to stop – win, lose or draw," Todd said. "I think it was very fitting that it was with the New Zealand team and we won a Nations Cup. "It's not the biggest competition in the world, but a win is a win. It was great to have teammates, and long-term friends, Tim and Jonelle Price on the team with me."
Todd returned to racehorse training earlier this year, in a temporary capacity, when he campaigned the Sir Peter Vela and Hubie de Burgh-owned Eminent in Australia. While he didn't secure the Group 1 victory they were after, the son of Frankel finished runner-up in the Group 1 Ranvet Stakes (2000m) after a seven month layoff, and was the catalyst for Todd's full-time return to the sport. "We had a brilliant time (campaigning Eminent in Australia)," Todd said. "I really enjoyed the racing scene over there. We had a high quality horse and he was a bit unlucky in his first run that we struck a wet track. "Then we had a few things not go quite to plan after that. He didn't show his true worth, but it was a great experience. Hopefully we can have another one good enough to come back some other time."
After his Australian trip, Todd returned to eventing, but the wheels had already been set in motion for his retirement from the sport he has become synonymous with. "Since the beginning of the year, when I started with Eminent (I have been thinking about retiring from eventing)," Todd said. "A couple of months ago we bought five two-year-olds from the breeze-up sales, so suddenly I had a few more horses. "I was just finding combining the two was getting a bit difficult. My focus was centering more towards the racing, so I decided to pull the pin on the eventing sooner than I had originally planned."
With the 2020 Tokyo Olympics just a year away, the call was strong for Todd to compete in his eighth Olympic games, but the veteran athlete decided an earlier exit was more pragmatic. "At the beginning of the year that (Olympics) was a focus and then I decided that I didn't really want to go on to another Olympics," he said. "I was going to finish at the end of the year, but things change and I decided it was better to finish it sooner. "It wasn't an easy decision, but now that I have got these racehorses my focus has changed a bit. "I am looking forward to this next stage."
Todd experienced a successful stint as a trainer in New Zealand after his initial retirement from eventing, which included victories in the 2003 Group 1 New Zealand Oaks (2400m) with Bramble Rose and 2007 Group 1 Wellington Cup (3200m) with Willy Smith. He is hoping to replicate that level of success in Europe and has already received support from well-known backers, including New Zealand Bloodstock's Sir Peter Vela. "I trained for Sir Peter and his brother Philip when I was in New Zealand and they were huge supporters of mine when I got back into eventing," Todd said. "Sir Peter has backed me again, taking shares in these two-year-olds. We have had a long and successful relationship, so hopefully it will continue.
"Terry Henderson of OTI Racing, he has got a share in a couple. "I have got 10 horses and I have got one arriving today from Henrietta Tavistock, The (Dowager) Duchess of Bedford. "I trained for her in New Zealand as well, it's good to have another horse for her."
It has been a long held ambition for Todd to try his hand at training in Europe and he is looking forward to competing across the continent from his Wiltshire property in England. "I have always wanted to have a crack at racing in Europe and I have got the opportunity now," Todd said. "It would be nice to have horses good enough to compete in Group 1 races and go to Royal Ascot or have a horse to run in the Arc (Group 1 Prix de l'Arc de Triomphe, 2400m). "We'll set our standards high at the start and see how we get on."