Punters flock to bet on The Championships as coffers rise by 30%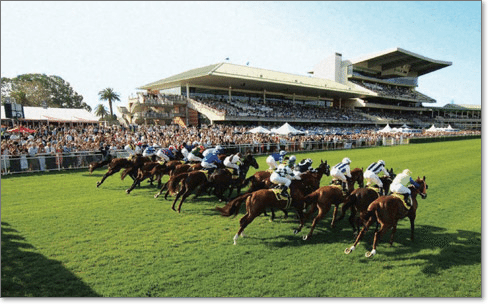 RACING lovers have supported the exciting rise of The Champions with their feet, their eye balls and more importantly now, with their wallets.
Total wagering turnover from TAB venues and corporate bookmakers around the country increased by 30 per cent across the two big days of group 1 racing at Randwick.
The statistic may be a touch inflated because the postponement of day 1 of the 2015 Championships to Easter Monday due to wild weather, but even with that factored in, the rise in turnover from 2014 was still 29%.
The total turnover on day two of The Championships with corporate bookmakers and TABs increased by 21 per cent compared to 2015. This was especially strong among TABs in states outside of New South Wales, with their combined turnover growth exceeding 23 per cent compared to the day two in 2015, with a strong increase among recreational punters.
Turnover with corporate bookmakers also surged by more than 20 per cent compared to the second day in 2015.

This growth is not included in the already improving numbers for the Country and Provincial Championships Series.
The Championships surge in popularity has it now being talked about as a legitimate rival to Melbourne's spring carnival.
The public's attention was captured by Australia's champion mare, Winx, winning in fine style on day one and a number of positive media followed as the crowds continued to pour in over the two-day event, held over consecutive Saturdays.
New South Wales racing, in conjunction with the New South Wales State Government, is now seeing the fruits of a significant investment made in 2013.
In a bid to revitalise a struggling autumn carnival, the Australian Turf Club and the Government chipped in $18 million in 2014 to create the events and prize money needed to attract the best trainers, jockeys and horses from around Australia and the globe.
"The wagering surge throughout Australia is proof that The Championships has captured punters' interest and its growth in three years has been nothing less than phenomenal," said Racing NSW CEO Peter V'landys.
"We are confident that it will continue to build on this success in the future,"