Panzer puts them away at Riccarton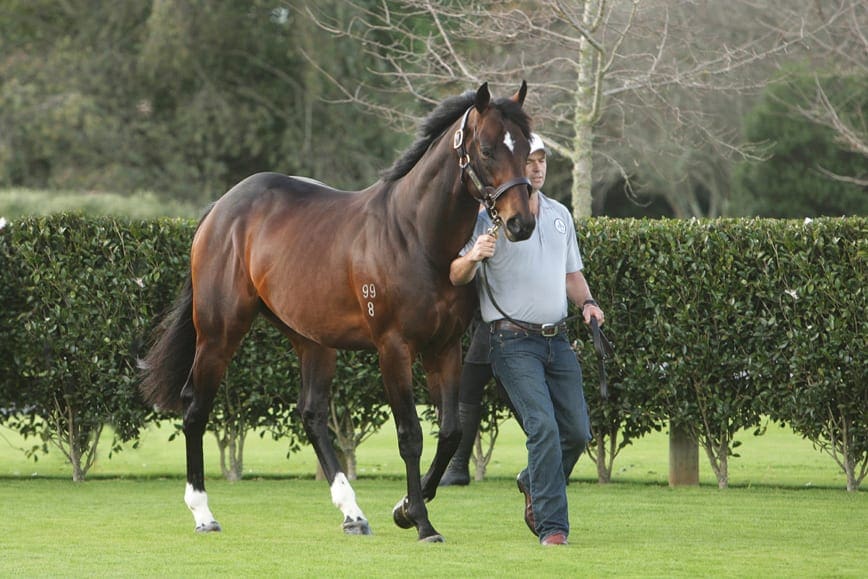 Riccarton trainers Daniel Champion and Kezia Murphy have unearthed yet another bargain buy off gavelhouse.com, with Niagara gelding Panzer running away to a dominant victory at their home track on Friday. The $5,250 yearling purchase went straight to the lead in the Royal Ascot With George and Wheels Maiden (1600m) for jockey Tina Comignaghi, before handing up to sit just off the speed.
The duo found themselves three back on the fence, however, Comignaghi was able to work her way wide at the turn of the straight where Panzer was able to gather in leader Jiminy Cricket and run away to a four length victory.
Champion was delighted with the win and was kicking himself after the race that he hadn't nominated the gelding for some of the better three-year-old races. "I thought it was a super run, he has always shown a lot of ability," he said. "We were just waiting for better tracks and better draws. "I am a bit gutted I didn't put a nomination in for the Levin Classic (Group 1, 1600m). I have got a lot of time for him. He's a nice, big horse but he's still a little bit green."
Champion, who shares in the ownership of Panzer with Murphy and a number of other owners, was expecting a good showing from the gelding who was backed into $3.10 favouritism. "We were pretty confident. He is an easy horse to train, has got a lovely temperament and eats well," Champion said. "He's still quite a big horse, he wouldn't be too far under 600 kilos."
Champion believes the progeny of his sire, Niagara, are just starting to hit their straps. "I think the Niagara's are just starting to show what they have actually got as mile and mile-and-a-quarter horses, and even further."
While he may miss out on some Classic races this season, Champion is not ruling out a potential trip across the Tasman with Panzer, if he continues to improve. "We may take him over to Australia later on if he is working well, but we are not going to get too carried away at this satge, but he is a pretty impressive horse."