Opie Bosson chooses right with Embellish in 2000 Guineas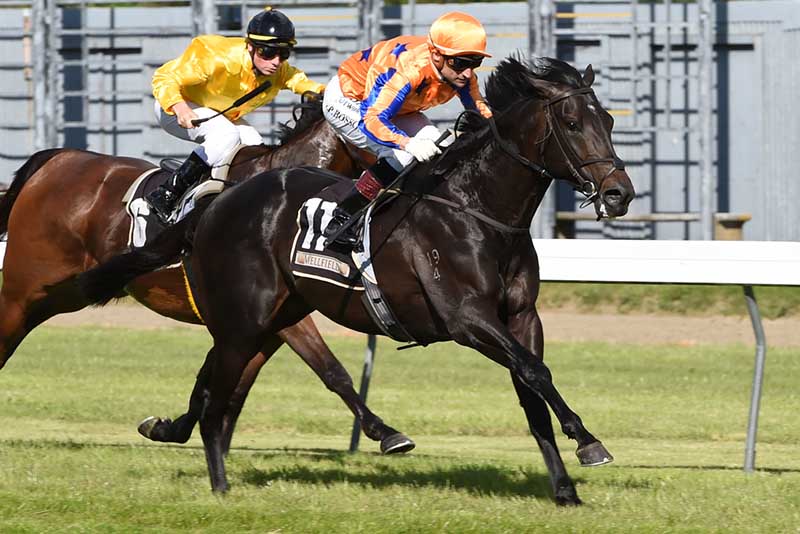 JOCKEY Opie Bosson had a choice between riding Gingernuts in the Emirates Stakes at Flemington and riding 2000 Guineas favourite Embellish at Riccarton – he chose wisely.
Bosson also had the choice between three Te Akau Stud stablemates in the $500,000 New Zealand feature, with Te Akau Shark and Age of Fire finishing second and fourth respectively, but all honours were with $3 favourite Embellish.
The well-bred son of Savabeel came into the race with consecutive wins at Ruakaka and Trentham, and the ease of those wins caused bookmakers to respect its ability.
After getting a gun run in transit, the talented colt tackled Ever Loyal mid-way down the straight before holding off its stablemates to win the three-year-old feature.
"We got a little tightened early, which actually put us in the perfect position and we tracked Ever Loyal the whole way and I knew I had them covered," said Bosson, who won his seventh 2000 Guineas.


"I'm just lucky enough to get on the right horse at the right time for this race, which has been so good to me."
Punters were wanting to know why Bosson chose Embellish over its stablemate, but the beautiful-looking colt showed punters why in the birdcage.
"I've always liked him as a colt, he's just got raw ability, right from the first start," Bosson said.
"He gave me a good feel and I knew as a three-year-old, he's going to be a top class colt."
Co-trainer Jamie Richards didn't want to give punters an indication of his preferred runner in the Guineas as every horse had it chance.
"I didn't want to tip one as all three horses are going really well," Richards said. "It's a credit to the whole team."
Embellish looks like a top colt in the making and winning the 2000 Guineas will increase its stud value later down the track.
"This is a stallion-making race and this bloke has a really nice future," said Richards, who was happy Bosson chose the right runner. "This is the colt he chose, it's just great to see our retained rider and this is what we need to win the big races."