Murdoch's name in lights again with Polzeath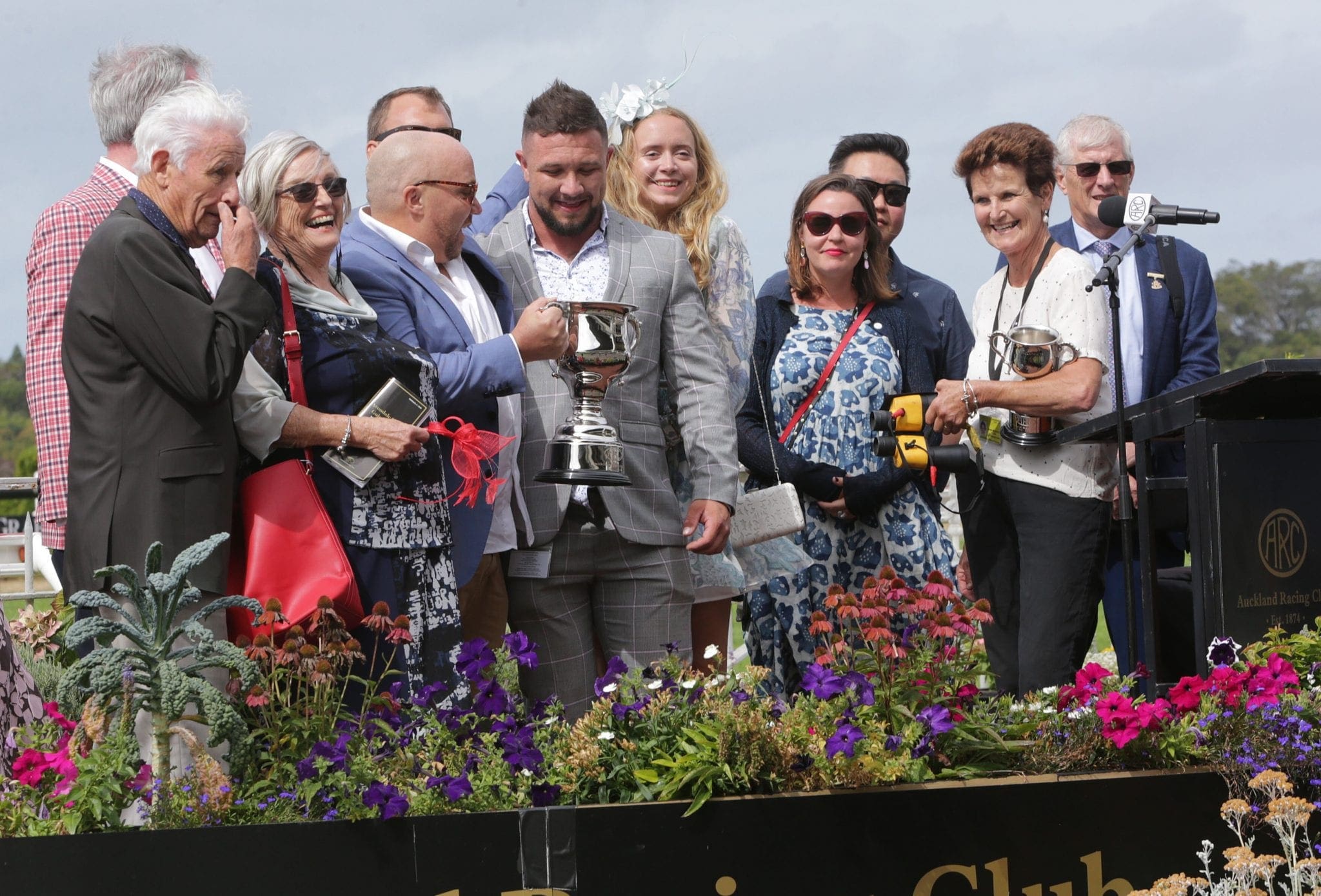 Twenty-six years on from her famous Group 1 Cox Plate (2040m) victory with Solvit, Moira Murdoch's beach training regime is continuing to pay dividends. Now training in partnership with her daughter Kieran, Murdoch sprung a $32 upset with Polzeath in Saturday's Group 2 Joe McDonald Avondale Cup (2400m) at Ellerslie.
"It was very exciting and a great performance by the horse," Murdoch said. "We thought he was nicely placed in the race. He had a good form line, and he's been racing really well all season. He got into the race with a lovely light weight, and Jasmine (Fawcett) gave him a lovely ride and he delivered."
While the Avondale Cup is renowned as the key lead-up to the Group 1 Barfoot & Thompson Auckland Cup (3200m) three weeks later, Polzeath is not nominated for the $500,000 Ellerslie staying showpiece and Murdoch has reservations about making a late payment. "We haven't decided what to do with him next, and we'll have to think about it over the next few days," Murdoch said.
"We haven't nominated him for the Auckland Cup, and I've never really thought he was a two-mile horse. We'll have a bit of a think about it. There'll be plenty of other options that we could look at instead."
As is the case with so many of Murdoch's racetrack success stories, Polzeath joined her stable after a series of unfortunate injuries. She now shares ownership of the Pentire gelding with Tim Black, Blake Buchanan, Julie Kimber and John Kimber, many of whom are first-time racehorse owners.
"He was bred by John Thompson and Peter Merton, but he hurt his eye as a yearling and wasn't able to be sold," Murdoch recalled. "So he joined Graham Richardson's stable and went to the trials for him, but then he unfortunately fractured his pelvis. John Thompson nursed him back to health, I think he had him in a box for about 12 months. "Then John came to the conclusion that the best thing for his pelvis would be to train him in a straight line at the beach, so he came to me. Beach training has worked wonders for a lot of horses, and he's one of them."
Murdoch is a great believer in the therapeutic value of working horses on the sand and in the salt water, as well as the relaxed environment of a small stable near the beach. Over the course of her training career she has received a long line of horses with various injuries and issues and has been tasked with turning them around – a job she is showing no sign of tiring of. "I never get sick of it, it's great to be able to do that for those horses," she said. "Otherwise they'd just be completely lost to racing. It's quite gratifying to be able to get them back into a position where they can show their best on the track."
The mother-daughter partnership was established in the 2016-17 season and has produced 42 victories to date. Saturday's was the second at stakes level, following on from Lasarla in the Group 2 Auckland Thoroughbred Breeders' Stakes (1400m) in November of 2016. "It's really enjoyable to work alongside Kieran, I think we make a good team," Murdoch said. "We could do with the industry being in a bit better health, but we're not alone there. We can just hope for the best and carry on doing what we're doing."
Murdoch is not expecting to train another horse like Solvit, who won 15 races and more than $1.3 million, headed by victories in the Cox Plate, the Group 1 New Zealand Stakes (2000m) and the Group 2 (now Group 1) Kelt Capital Stakes (2000m). "I'd absolutely love to have another special horse like him come along, but he was one of a kind," she said. "But we do have a few nice young horses coming through the stable now. We're not going to be doing much over the winter, but hopefully you might see a few up-and-coming horses from our stable starting to do a bit on the racetrack next spring."