More Americans attending the Melbourne Cup than ever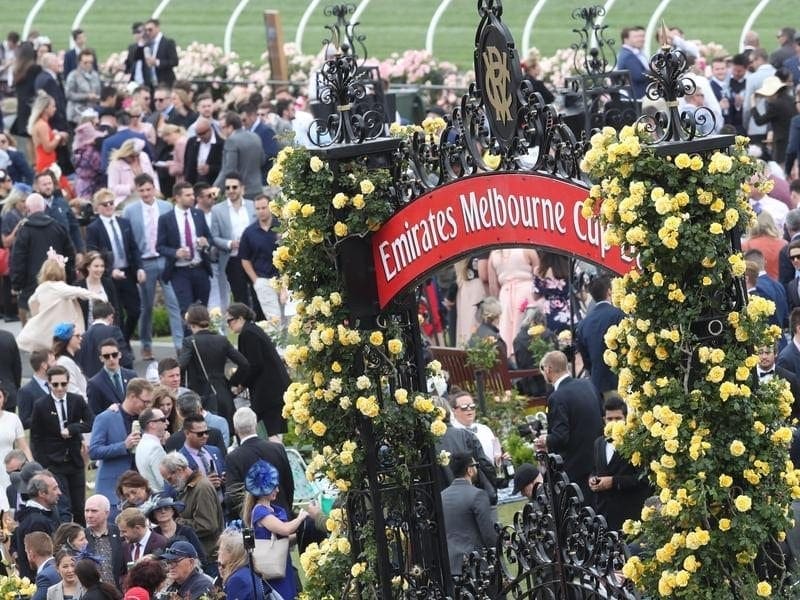 An economic impact study of the Melbourne Cup has observed a doubling of North American attendees.
North Americans seem increasingly keen to experience the Melbourne Cup Carnival in the flesh, with their attendance nearly doubling in 2017 from the previous year.
There were 1889 tourists from North America among more than 82,000 people from outside Victoria at the Flemington festivities in 2017, a study on the economic impact of the racing carnival has found.
That compares to about 967 North American attendees in 2016, and comes as the race was broadcast live across the United States for the first time in 2017 by Fox Sports 1 US.
There was also a 60.8 per cent increase in the number of carnival attendees visiting from China and a more modest 11.7 per cent boost in visitors from Europe.
Ultimately, the impact study released by Victoria Racing Club says $444.5 million was injected into the Victorian economy through the carnival, up 4.1 per cent from 2016.
That includes about $27.1 million spent on food and drinks, $44.8 million on wagering, and the purchase of 326,864 individual fashion items to deck people out for the event.