Michael Freedman wins Hong Kong Jockey Club license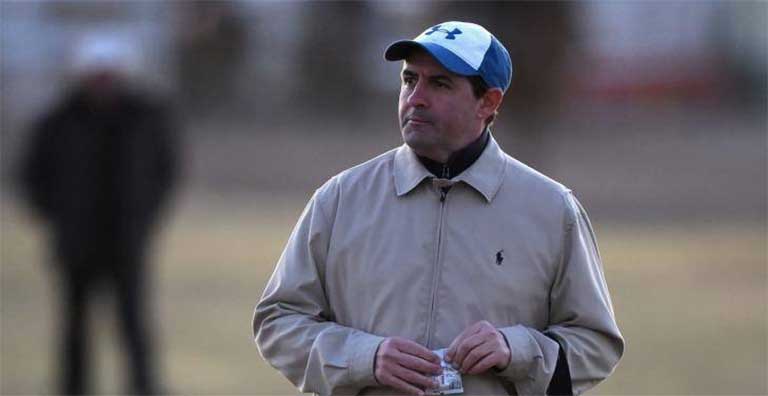 THE Hong Kong Jockey Club has awarded a trainer's license to Michael Freedman for the 2017-18 racing season.
The 48-year-old Australian excelled in Singapore before heading home to Sydney in 2016, where he has found success with a number of younger, untried talents out of Rosehill and Randwick.
"Seizing the opportunity which arose to recruit a new expatriate trainer, the Club has undertaken an exhaustive global search to find a person with the skills and background to make a substantial contribution towards not only maintaining our existing reputation for world-class racing but also propelling Hong Kong racing to even new heights," said Andrew Harding, executive director of the Racing Authority.
"Michael Freedman was selected from a field of high quality contenders and possesses all the attributes required to succeed in the ultra-competitive Hong Kong environment.

"His career of extensive and ongoing success at Group race level, his track record in sourcing quality horses from across the world, the long-time loyalty of his Owners, his ability to operate across multiple and varied training environments, his international experience, and his personal probity and integrity all identify Michael as being an exceptional talent who will make an excellent addition to Hong Kong's roster of trainers."
Freedman is no stranger to the Hong Kong racing scene.
He trained his first runner in the Chinese Special Administrative District back in 2012 – Super Easy, which competed in both the Group 1 Hong Kong Sprint and the Group 2 Jockey Club Sprint.
"I was incredibly excited to get the call up this afternoon from the Hong Kong Jockey Club," said Freedman.
"It has been a long-held ambition to train in Hong Kong, which is a world leader in everything that it does.
"It would be an understatement to say that I am looking forward to this challenge.
"I would like to express my thanks and appreciation to the Licensing Committee for giving me this unique opportunity."