McDonald to appeal 18-month betting ban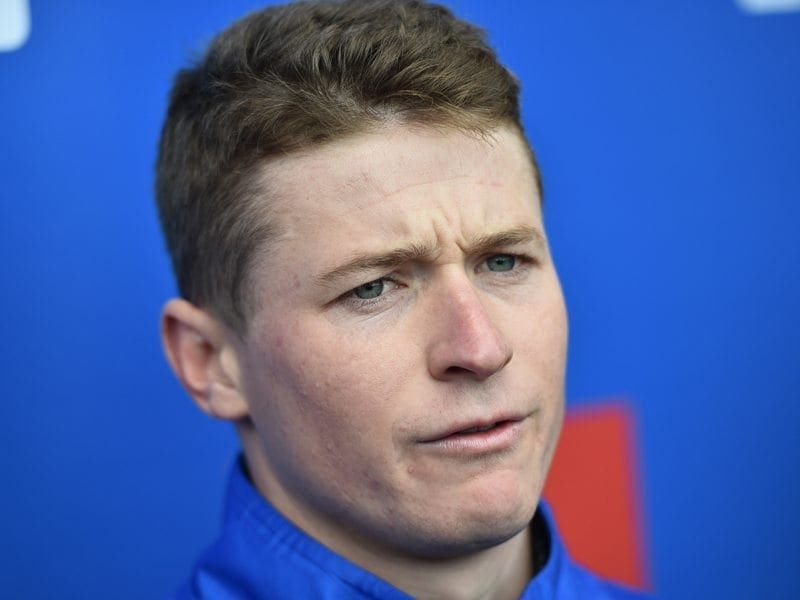 Star jockey James McDonald will fight an 18-month disqualification over a betting charge.
Champion jockey James McDonald will appeal an 18-month disqualification over a betting charge and has vowed to return to racing.
McDonald pleaded guilty at a stewards' inquiry on Thursday to having an interest in a bet on Astern when he won on debut at Randwick on December 5 last year.
The 24-year-old netted $4000 from a $1000 bet placed on his behalf by punter Anthony Gardiner.
Following the disqualification, Godolphin terminated McDonald's contract as the global racing giant's No. 1 Australian rider.
In a statement, McDonald said he accepted full responsibility for breaking the rules of racing.
"I made an error of judgment betting on Astern when I rode it and broke a rule of racing," McDonald said.
"But I am extremely disappointed with the penalty and I will be appealing."
McDonald avoided the mandatory two-year disqualification after stewards determined there were special circumstances including the guilty plea, his remorse and his record.
"I will be back riding, and hopefully sooner rather than later," McDonald said.
"It is not appropriate that I say anything else until the appeal is over."
The ban is backdated to when McDonald stood himself down on November 15 after being charged and expires on May 15, 2018.
During the inquiry McDonald's lawyer Matthew Stirling pushed for a two to three month ban, arguing McDonald had co-operated fully and that the offence was at the low end of the scale because he had ridden Astern.
"In New Zealand where James grew up, a jockey can bet on his mount and it regularly happens," Stirling said.
Stirling said it was inevitable young jockeys would be befriended by players in the industry including punters.
"There is no doubt that Gardiner manipulated the relationship," Stirling said.
Gardiner, who has been warned off NSW racetracks after not responding to stewards' requests to be interviewed over the matter, profited in excess of $125,000 from bets on Astern from the race.
The inquiry heard Gardiner stood to win more than $400,000 from a combination of pre-post and multi bets on Astern to win the Golden Slipper which were placed before the colt's debut.
Stewards had previously warned McDonald about his association with Gardiner before the Tramway Stakes on September 3.
The inquiry heard Gardiner had backed Dibayani who was competing against McDonald's mount Hauraki in the Group Two race at Randwick.
Stewards saw McDonald and Gardiner acknowledging each other in the mounting yard and as the horses went on to the track.
Chief steward Marc Van Gestel spoke to McDonald behind the barriers, warning him he would be watched closely during the race which was won by Hauraki.
McDonald has won 34 Group One races and two Sydney jockeys' premierships and is widely considered to be one of the best jockeys in Australia.