Kahnage set to be unleashed across the Tasman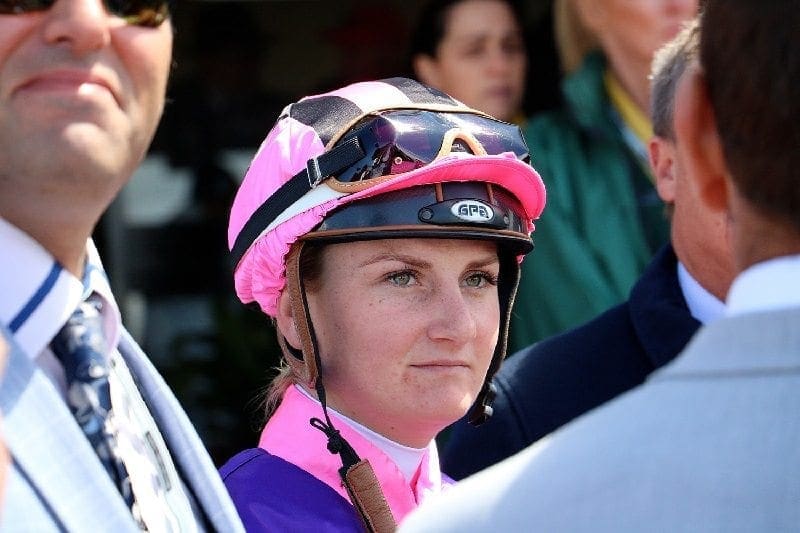 A HISTORY-MAKING South Australian jockey cannot wait to make her New Zealand riding debut.
Jamie Kah will join Melbourne's Damian Lane and Kiwi ex-pat Jason Collett, now based in Sydney, for the Jockeys' World Cup Prelude at Ellerslie on December 13.
"I've been to New Zealand for a holiday before and now to ride there is pretty exciting," the 21-year-old said.
"I'm coming off a great carnival and to be recognised is really nice."
Kah, who replaces the suspended Blake Shinn in the Ellerslie series, has enjoyed a whirlwind rise to the top of her profession and has created South Australian history by becoming the first jockey to win three John Letts Medals.
The prestigious award is presented in recognition of excellence in riding and all achievements at all South Australian meetings.

Kah set a new national mark last season for the most wins by a female jockey after recording 130 victories and was her state's Jockey of the Year and took the awards for leading metropolitan, country and provincial rider.
Top of the South Australian Metropolitan Jockey's Premiership with 23 winners at the time of writing and currently fifth on the Australian Jockey's Premiership with 55, Kah has a career tally of 553 winners.
While she is now in demand inter-state, she has no short-term desire to leave Adelaide.
"I've had terrific support from trainers and people are asking me what I'm going to do, but I'm happy in Adelaide for the moment, it's a great lifestyle," Kah said.
Not too sure about the new hashtag 😂 but I can't complain with those stats at the moment! #lovingtheride pic.twitter.com/3loj5sXZ5c

— Jamie lee kah (@jamieleekah07) November 27, 2017
The New Zealand men's line-up for the series will comprise of Matt Cameron, Michael Coleman and Chris Johnson with the women's team of Alysha Collett, Sam Collett and Danielle Johnson.
Shaun McKay and Sam Weatherley will be joined by Victorian Ben Allen, who as a late replacement for the injured Joao Moreira rode Thomas Hobson into sixth place in the Group One Melbourne Cup, in the apprentice's team.
The brainchild of former New Zealand Thoroughbred Racing chairman Guy Sargent, the competition will run over six races with jockeys combining with drawn mounts.