Joy Anna goes back-to-back at Ellerslie despite rise in grade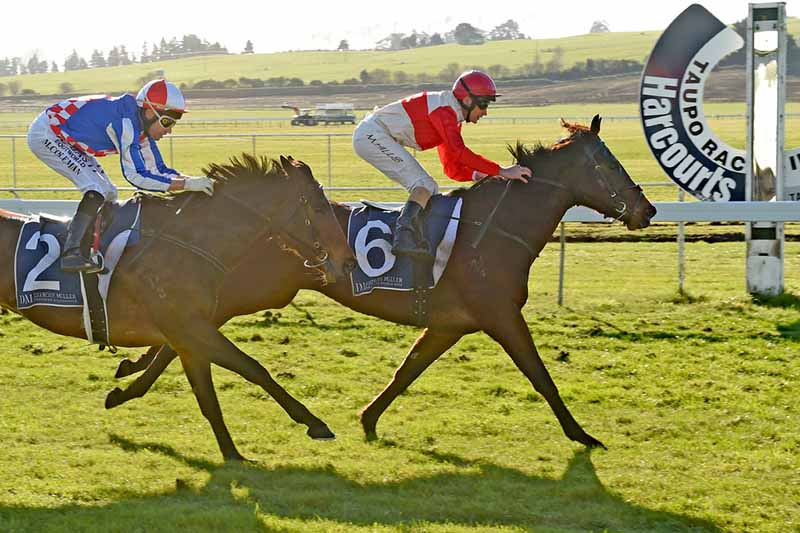 FOUR-YEAR-OLD mare Joy Anna didn't mind stepping up in grade to score the opening race at Ellerslie on Saturday.
Having won on Melbourne Cup day in a rating 65 sprint, the daughter of Iffraaj stepped up to rating 85 in the Brookby Stables Handicap and defeated a talented field in the process.
It was a competitive affair to open the twilight card in Auckland, with the likes of Selfie, Ja Ja Binks and Sweet Leader all bringing in open class form to the race, but it was Joy Anna which came out on top.
Zimbabwe-born jockey Mark du Plessis gave it the perfect trip in transit behind tearaway leader Rich Billie Marsh before holding off Selfie in the run to the line.
"She got a nice sit, I just had to wait and wait and I had the last laugh," du Plessis said. "That (Rich Billie Marsh) just had to carry them up.
"I thought Danielle's (Johnson) horse would be in front of me, but she got the one-one."


Du Plessis was taking over from Sam Spratt, who was sitting on the sidelines for this meeting, but was more than happy to take over the duties.
"It's the first time I've ridden her. She's got a lot of ability," he added.
Unheralded trainer Mark Blackie doesn't have many thoroughbreds in his Tauranga-based stable, but was thrilled to win consecutive races with Joy Anna.
"She's proved today what we have always thought of her," Blackie said. "She's just taken a little bit of time to come to it.
"She's talented with a high cruising speed."
Usually a leader in her races, Joy Anna benefited from getting a nice drag into the race which will help educate the rising four-year-old.
"It was nice for her to get a sit today. Maybe she has too much class earlier on in the lower grades," Blackie said.
"It was only 1100m today and it's nice to teach her some stuff."
Finishing a close second was Selfie, which is struggling to win another race. The Richard Collett-trained five-year-old looked like a real up-and-coming prospect earlier this year, but has since found a few better than it.
Vanilla Moon was making good ground late to run into third position at $3.20 to place at CrownBet and the real eye-catcher was Ja Ja Binks, which will likely line up in stronger races over the summer carnival.