Jockey indebted to fellow rider for Group One chance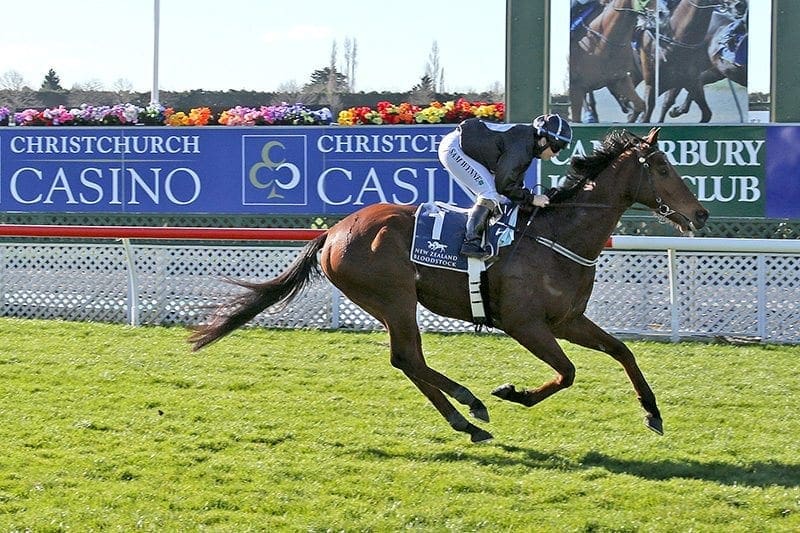 Samantha Wynne will have a fellow jockey to thank if she strikes the jackpot at Hastings on Saturday.
She has picked up the ride on Kevin Myers' Scapolo in the Gr.1 Haunui Farm WFA Classic (1600m), courtesy of the trainer's niece Rosie Myers who will be aboard race rival Beefeater.
"I was speaking to Rosie earlier this week and she told me to ring Kevin, but I couldn't get him and then she let me know later that night that I had the ride," Wynne said.
"I'm very excited and I know the horse so that takes a lot of worry out of it. The beauty of him is that regardless of the conditions he can win, he's very versatile.
"He's got a good chance at weight-for-age, he's used to carrying huge weights."

The Irish-born Wynne has ridden Scapolo on four previous occasions for two open handicap wins and a couple of minor placings.
"I usually help out Kevin when he comes down to the South Island and I've ridden Scapolo a fair bit in trackwork over the years," she said.
"It's a great opportunity and Kevin has been very good to me since I started riding here."
In the meantime, Wynne has six rides at Riccarton on Friday and said Opihi Jade (Hororata Racing Supporters 2000m) and Mahana (New Zealand Bloodstock Insurance Pearl Series Race) were two of her best.
"Opihi Jade looks well enough in and it's not a strong field and I don't mind Mahana's chances. She's been going okay and she should really enjoy the track conditions."