Jockey Alberto Sanna & trainer David Hall claim first Happy Valley win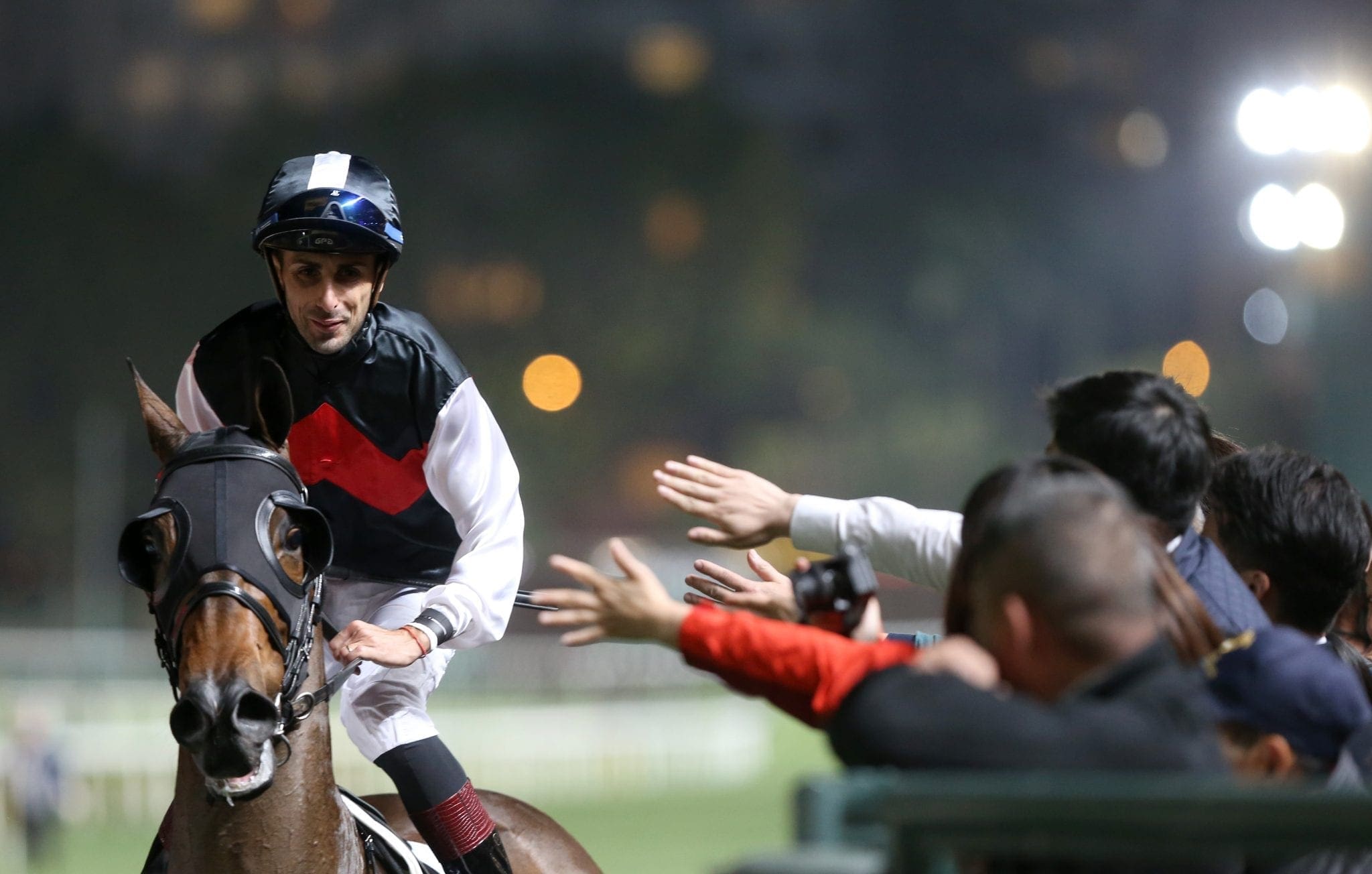 Wednesday night's (14 February) meeting proved important for a number of members of the Hong Kong racing fraternity, including jockey Alberto Sanna and trainer David Hall, as both found the winners' circle at Happy Valley.
Sanna was the first to get on the board, steering 15/1 winner Young Dreamer to take the Class 5 Peony Handicap (1200m) for trainer Tony Millard and the enthusiastic members of the Hong Kong Jockey Club's Racing Club. It was the Italian rider's first victory since scoring a double at Sha Tin on 23 December.
"Alberto rode him great, he did exactly what he should do today," Millard said. "I was very happy with his ride and I certainly will be supporting him. I think he's hungry, he wants to have winners and there's nothing wrong with the way that he rides. I've been happy to have him on and I will keep putting him on.
"The horse has had his problems and he hasn't been easy. I think he could have been a better horse than what he is now, but he's had a couple of issues. Still, to get any win here in Hong Kong is a pleasure."
Sanna added: "It's certainly frustrating when you don't ride a winner for a while. You just have to take the positives, no matter how few – for me, I have my family here and I've been able to hike in the mountains and stay grounded. Finally, it came tonight and I'm so grateful to Mr. Millard, he's a top trainer.
"Now, I'm just hoping to build on it, I'm riding out quite a few horses in the mornings and just trying to make myself a part of the Hong Kong system."
Later, trainer David Hall expressed relief after finding the winners' circle for the first time since late October. Hall's breakthrough came with the front-running victory of the Matthew Poon-ridden Gracydad in the Class 4 Lily Handicap (1200m).
"You feel the pressure, of course, because it's there in front of you wherever you go," he said. "But when the horses are running well, when they are running second, third and fourth and getting prizemoney, there's not too much wrong – it's just about when it's going to turn. You could talk about many incidents over the last few months where we could have had up to 10 wins, really, but that's the game and it happens to us all.
"When I first moved from Adelaide to Melbourne, I didn't train a winner for three months so I've been in this position before. When it turns around, though, it's a little bit sweeter than normal – so it is tonight."