Japanese superstar Almond Eye out of the Arc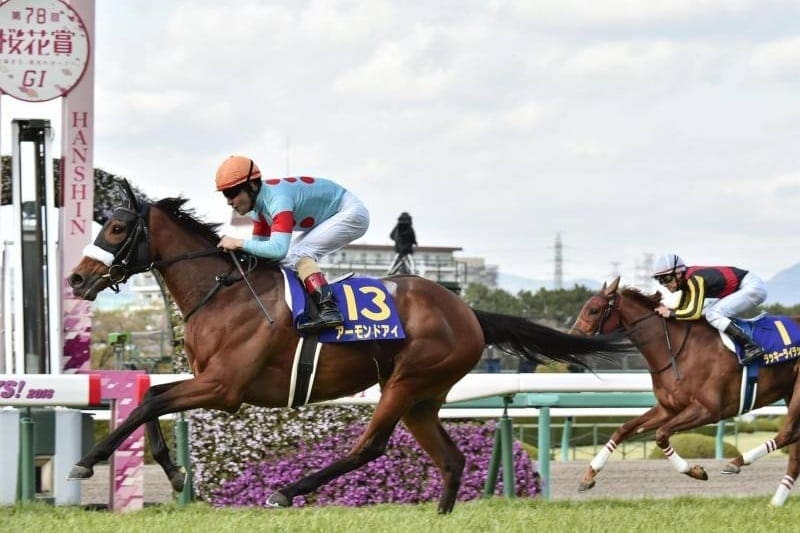 The superstar showdown between Almond Eye and Enable is officially off the table with connections of the Japanese wonderhorse confirming she will not compete in this year's Prix de L'Arc de Triomphe.
Almond Eye was a joint favourite alongside Enable for this year's Arc in what was set to be the most anticipated race of the year, but connections have elected not to make the trip to France for October's Group 1 feature.
アーモンドアイ、凱旋門賞に出走予定なし!

Almond Eye has no plan to run ARC🇫🇷#アーモンドアイ#AlmondEye https://t.co/NxV0G7KrTw

— Almond Eye🇯🇵🇯🇵🇯🇵🇯🇵🇦🇪 (@AlmondEye150310) April 17, 2019
The decision not to take Almond Eye to France for the Arc has left Enable as the $4.50 favourite at online bookmaker Ladbrokes.
In a statement released on their website in Japanese, Silk Horse Club said the decision was about the health of Almond Eye following a taxing trip to Dubai.
"Thank you very much for your warm support and support," the statement read.
"Almond Eye returned home on April 2 after winning Dubai Turf, and after quarantine at the horse race school, it has been successfully moved to Northern Farm Tenei in Fukushima Prefecture on April 8 and is now in the quarantine quarantine."
"We are carefully examining the next run of (Almond Eye) with Kunieda Susumu, based on the results of the Dubai expedition. On the other hand, with regard to the Arc de Triomphe Award, April 18 is the deadline for registration request to JAIRS for primary registration, but we decided not to register Honma at the race.
"We are sorry for not being able to meet everyone's expectations, as we have many expectations for Honma's Triumphal Arch Award Challenge. We will continue the race so that we can continue to show the excellent running with the health of this horse first, so we appreciate your understanding and continued support."