Jake Bayliss making the most of his opportunities in New Zealand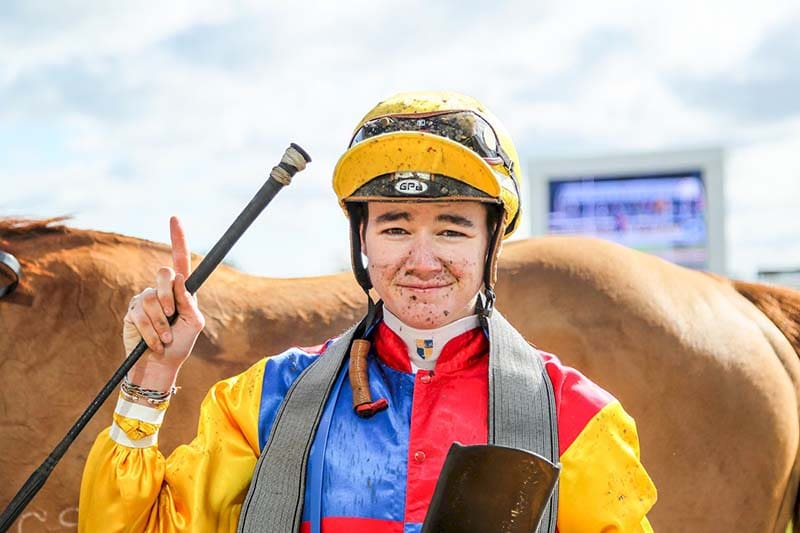 VICTORIAN jockey Jake Bayliss has taken the opportunity to ride for some of New Zealand's most iconic trainers over the Tasman.
The successful 23-year-old was riding during the Melbourne Cup carnival earlier this month, but he has since relocated to Waikato in New Zealand where he will be the stable rider for both Michael Moroney and the Lance O'Sullivan/Andrew Scott team.
It was an opportunity the young rider didn't think twice about.
"Mike Moroney called me up one morning and he introduced me to Lance O'Sullivan," Bayliss told Horsebetting.com.au. "They asked me if I wanted to go to New Zealand for a 3-6 month stint to be stable rider for them both.
"They said there's a lot of nice horses coming up and some nice feature races.
"I'm only young and they thought I'd be a good opportunity for new surroundings and to meet new people.
"It's something I didn't have to think hard about."
Being the stable rider for two quality New Zealand stables will help Bayliss build a solid profile in New Zealand and he's already been successful for the Moroney stables in his brief NZ career.
"I'm only 23, so I think it's a good opportunity to ride new horses and to get the opportunity to ride in good races, such as The Boy Wonder, who I won on today," Bayliss said.


"He's going towards the New Zealand Derby, so that's one ride I'm looking forward to.
"There's also a couple that might get into the Karaka Million, so it really wasn't a hard decision and if anyone else had asked me from New Zealand, I might have needed more time to think about it."
Having ridden for Mike Moroney frequently in Australia, Bayliss had built up a trust with the trainer and he knows he wouldn't steer him in the wrong direction.
"I know Mike well, I knew he wouldn't steer me in the wrong direction," Bayliss said. "Lance O'Sullivan is a racing icon, he's been there and done it all, so if he's asking me to go over, I can't deny him that."
Bayliss won't just ride for those two stables, the promising jockey has been putting in the hard yards in track work to try pick up more rides over the summer.
The goal is to pick up more rides, but I'll have plenty on hand for the two stables," Bayliss said. "I've been riding plenty of work for Gary Hennessy, Graham Richardson and the O'Sullivan/Scott stable."
Bayliss had only traveled to New Zealand once prior – that was to ride in the 1000 Guineas a couple of years ago.
"I've ridden in New Zealand once, that was back in 2015 in the 1000 Guineas for Francis Finnigan on a filly called Trinity Hill," he said.
"It finished seventh and that was my only other stint here."
Bayliss has four premier rides at Hastings on Sunday where he hopes to continue his success.