Husson Belle set to debut at Pakenham after prolonged preparation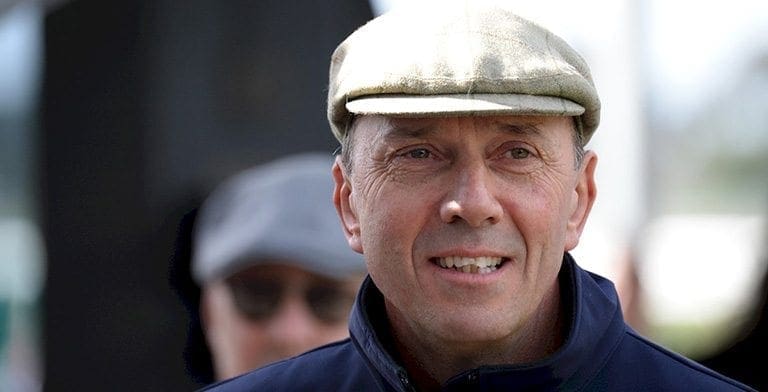 IT'S been a long time coming for trainer Nigel Blackiston, but talented Inglis VOBIS Gold Sale product Husson Belle is set to make its racing debut at Pakenham on Thursday night.
The three-year-old filly – which was described as "One of my top two fillies in the Inglis VOBIS Gold Sale" by Blackiston – experienced a number of "minor" setbacks as a two-year-old last year, but the trainer is looking forward to seeing the Husson product finally make its racing debut.
There are high expectations of the filly, but Blackiston told HorseBetting.com.au the team is tempering expectations ahead of Thursday night.
"She's very green and very new still, she's got a lot to learn." Blackiston said.
"Whatever she takes from this race, she'll improve on and learn from the experience."
Husson Belle debuts the first race on the card, the Racing.com Maiden Plate at Pakenham on Thursday night which kicks off at 6pm.
The precocious filly had a jump out on February 24, finishing second behind Caulfield Guineas winner Divine Prophet and looks ready to go in the competitive circuit.
Blackiston knows when he has a highly-talented prospect on his hands, given he trained multiple group-winner Suavito and group placed-runner Desert Jeuney, but the trainer won't put too much pressure on Husson Belle.
Despite the strong showing at Flemington, alongside being sired by a Husson – which has an incredible track record for producing group racing talent – the trainer has no pathway set in place for his filly.
"There's no big plans yet," the trainer said.
"She hasn't even raced yet, we'll just take it one step at a time and see where we end up.
"Especially with a horse going through her first preparation it's hard to make big plans, that's for sure."
After picking up several innocuous injuries throughout its two-year-old campaign, Husson Belle has a tough debut race.
There is only one other first starter in the field, but less than half of the nine runner field has placed in a competitive race in the past.
Blackiston said his horse will be ready to go on Thursday night, and the trainer is looking forward to what Husson Belle can do on the Pakenham turf.
"She's just a very immature horse and has taken awhile to come to hand," Blackiston said.
"She's taken a while to grow and develop, she's had a couple of jump outs at Flemington then she was put out, then she had a couple of jump outs this preparation and she's holding together nicely.
"It's time to go to the races and see what she can do."
[rmOC_events_list event_ids=1130474_01]