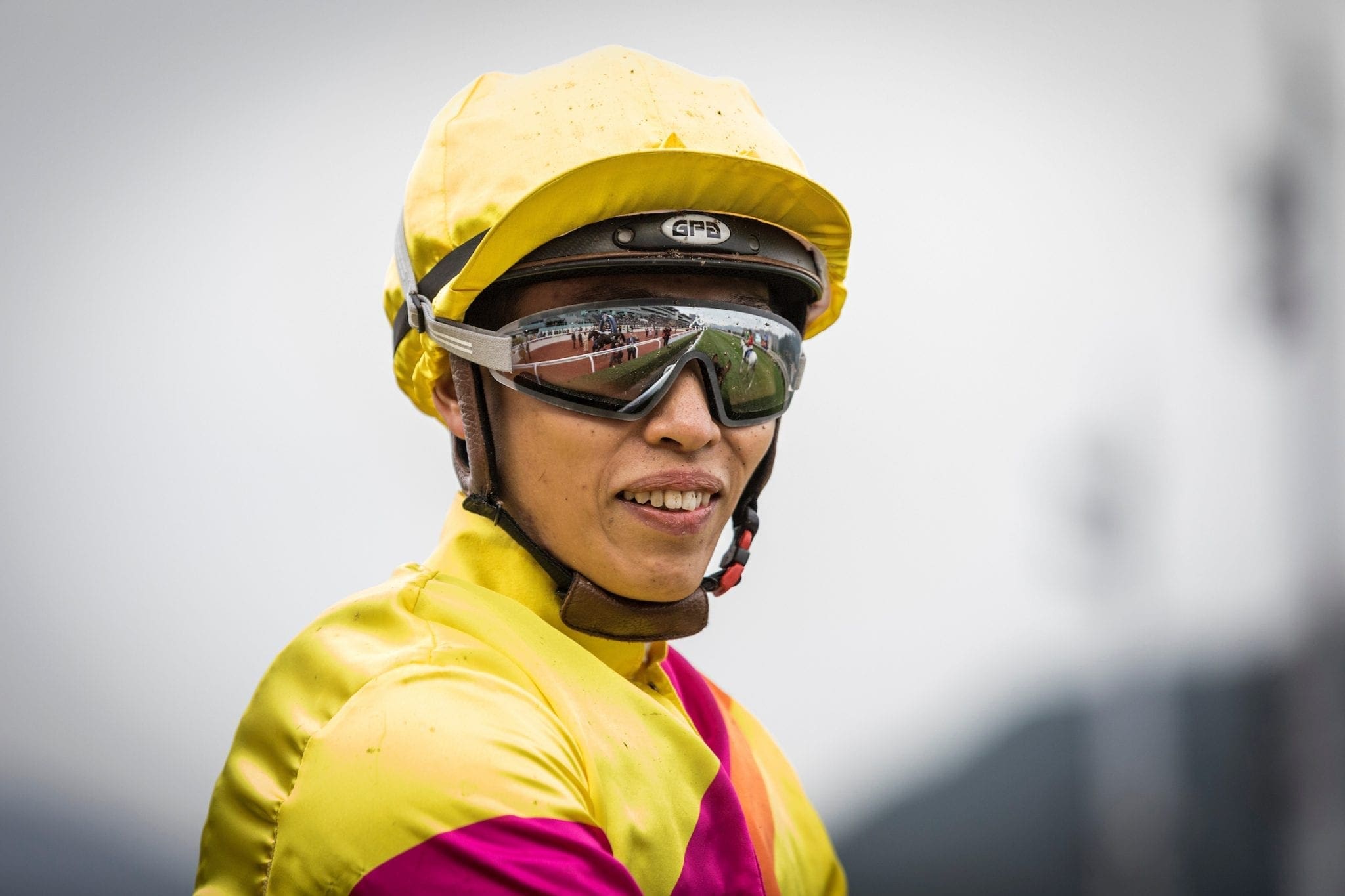 Vincent Ho has had it better than most of his jockeys' room rivals of late. The Hong Kong Jockey Club Apprentice School graduate is riding higher than ever before at fourth position in the premiership with a career best 48 wins on the board. He has notched six wins since 1 May, including a couple of doubles.
"It's always been tough in Hong Kong but you just hope you can pick up some good rides and when you're on a horse that can win, you have to make it count," he said.
"Zac and Joao get all the best rides so it's definitely not easy but I just do my best and get the best possible result for my horses. Winners are difficult because the horses they are on are pretty good, so it's difficult to compete with them."
Ho is well-known around Sha Tin for his determination to improve. Last season he went to Britain and made his first ride a winner, thanks to the Mark Johnston-trained X Rated. He plans to return to the North Yorkshire handler during Hong Kong's off-season.
"I'll go to Mark Johnston again," he said. "I need to plan my time because I only have four weeks so that's not much time to learn, especially as it's hard to get rides there.
"I went there last season and since I've come back I've shown that I've improved and I've made the effort to make that experience count. I just try to learn as much as possible and pick up new things to do with horsemanship and riding, which helps."
Ho looks set to nail a second consecutive Tony Cruz Award as the season's leading 'home grown' jockey. But he is not content with that accolade.
"The season could have been better: it's never good enough," he said. "I still have lots of things to improve, that's why I'm going to the UK again. When most people are taking a break, I take the opportunity to try to improve myself."