Hong Kong Jockey Club sets its sights on Chinese racing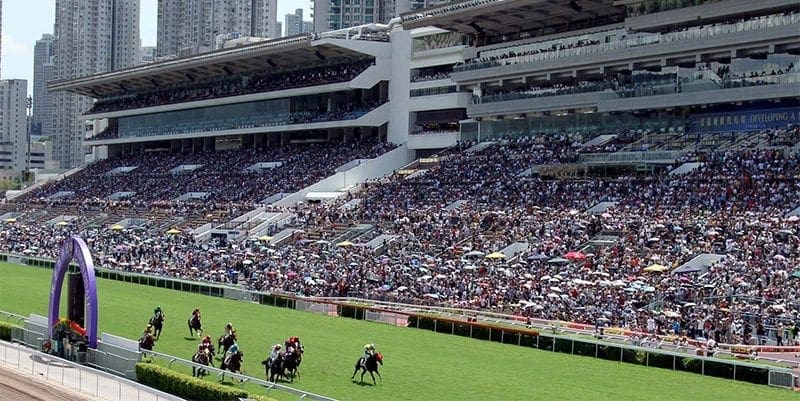 THE Hong Kong Jockey Club is trying to infiltrate the notoriously anti-gambling stronghold of China after the announcement the club intends to invest HK$3 billion in the Conghua training facility near Guangzhou.
Originally announced back in 2012, the Conghua training facility has been marred by setbacks but the project is set to completed in 2018.
The new facility is a testament to the HKJC's commitment to building a close relationship with mainland authorities.
The club staged the equestrian events of the 2008 Beijing Olympics at Sha Tin and built the equestrian facility for the 2010 Guangzhou Asian Games, on the same site at Conghua.
The HKJC is also investing HK$1.5 billion in improving the aging Sha Tin racecourse.
Hong Kong Jockey Club chief executive Winfried Engelbrecht-Bresges said the plan for the HKJC is to get a head-start on the competition in the mainland of China if harsh anti-gambling laws were to change.
"The portfolio of a renovated Sha Tin and Conghua will be a much better platform to take Hong Kong racing to the next level, and will position us uniquely if, for example, a sizeable breeding industry would be developed in China, or changes in racing policies in China would materialise," Engelbrecht-Bresges said.

"But I can't stress enough that first and foremost, it is something that we need to do for Hong Kong racing and other benefits are a happy by-product."
It looms as a prudent for the HKJC who were dubbed 'crazy' according to Engelbrecht-Bresges for ever pushing Hong Kong racing as hard as they did, but the chief executive said they were vindicated in that decision and the Conghua move will prove to be a shrewd one.
"A lot of people were thinking it was crazy, not worth the money, but now I think people see it was probably the best investment we could have made to ensure long-term sustainability and the worldwide branding of Hong Kong racing," he said.
We have an average of HK$50 million-HK$60 million coming from overseas every meeting, which is around 3 per cent of our turnover and I'm convinced it will grow to as much as 8 or 10 per cent,
"If you look at this strategic investment in the internationalisation of Hong Kong racing, which now generates significant income, it shows you have to have a strategic view and not look at a two- or three-year window but five or 10 years, and that is what we think will happen with Conghua, too."
The Conghua facility is twice the size of the Sha Tin complex and is being built in a specific equine disease-free zone in a mountainous area known for hot springs and future eco-tourism.