Gun Runner capable of dethroning Arrogate as America's best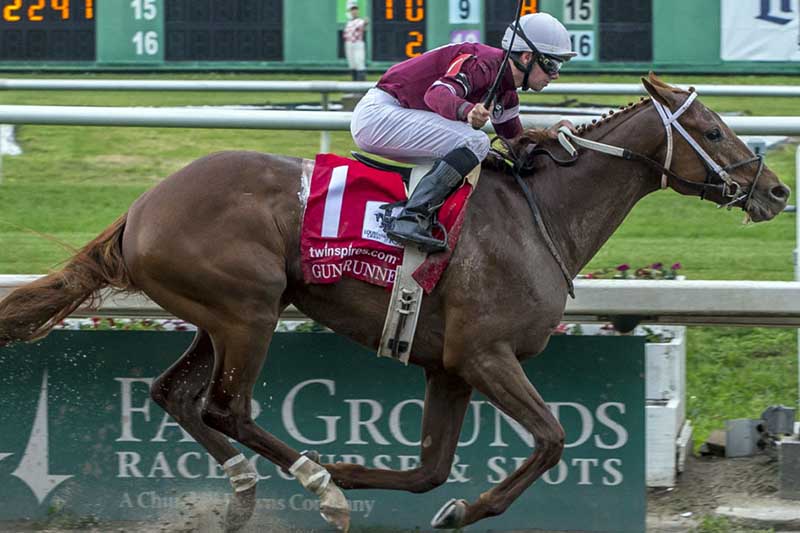 IS the aptly-named Gun Runner capable of beating Arrogate in the Breeders' Cup Classic in November?
These questions are now being asked after Arrogate's shock defeat last month and Gun Runner's victory in the Grade 1 Whitney Handicap at Saratoga on Sunday morning.
Gun Runner was simply brilliant in the Whitney Handicap, winning by 5.25 lengths and it continues to rise up the U.S. Thoroughbred rankings. Winning trainer Steven Asmussen believes the win of such a magnitude elevates its status.
"Gun Runner has spoiled us with his ability and his consistency. For him to win a race of the quality of the Whitney at Saratoga under the pressure that Saratoga brings only elevates his status," Asmussen said.
It now begs the question whether Gun Runner can turn the tables on Arrogate, which has beaten Gun Runner on two previous occasions. The first coming in the Grade 1 Travers Stakes where there was 15 lengths between them, but Gun Runner bridged the gap in Dubai.
It finished only 2.5 lengths back in the Dubai World Cup where it seemed as though Arrogate was on top of the world, but fast forward three months and the racing landscape has changed. Arrogate no longer looks invincible after its shocking performance in the Grade 2 San Diego Handicap at Del Mar.


Arrogate was beaten by over 15 lengths at odds of $1.05 – certainly not a performance typical of the LONGINES highest rated thoroughbred.
Asmussen is looking forward to a rematch with Arrogate in the Breeders' Cup Classic where Gun Runner is currently on the second line of betting at $6 with Bet365.com.
"He beat us both times," Asmussen said of Arrogate. "Hopefully, the stars will align and we'll have another opportunity at the end of the year.
"I got on the plane leaving Dubai thinking that way. He beat us 15 lengths in the Travers and 2 1/2 in Dubai. I felt like it's headed in the right direction."
To be considered a great horse, Asmussen believes Gun Runner will have to continues its winning ways for the rest of the year.
"He needs to finish off this year. Nothing but respect for Arrogate," he said. "I witnessed the Travers here last year in person and to see a horse finish up like that at a mile and quarter is as rare as ever.
"Gun Runner gives us the confidence. We're up to the challenge and if he can finish off the year, it'll be deserving."
Arrogate is still the warm $1.90 favourite for the Breeders' Cup Classic, but has the prior task of winning the Pacific Classic on August 20 before thinking ahead
The son of Unbridled Song put in some pleasing work in a gallop at Del Mar and trainer Bob Baffert believes it's back to its old self again.
"It was a serious work," said Baffert. "He's moving forward. I've seen a big difference in him since that last race. He's back to his old self again."
Many U.S. racing critics believe they haven't seen enough from Arrogate to believe it's back to its best, but time will tell and hopefully racing fans are rewarded with a match-race come Breeders' Cup time.