Group One winner El Soldado retired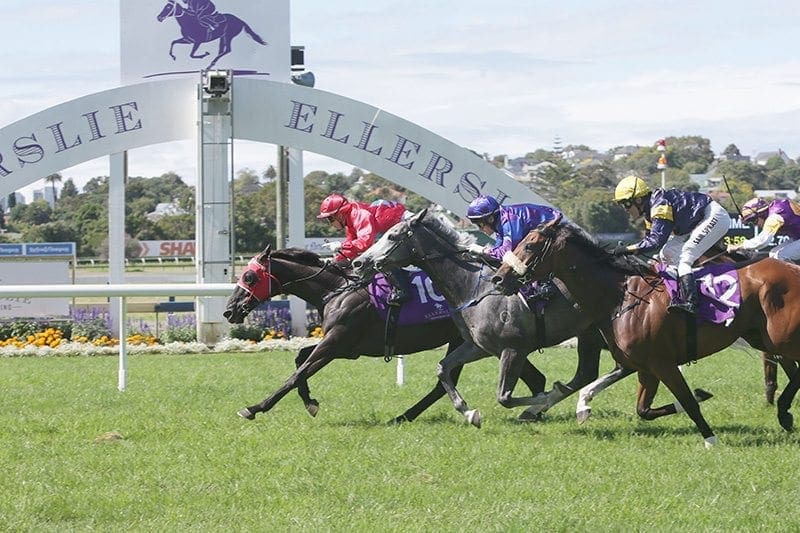 Group 1 Auckland Cup winner El Soldado has been retired, denying him a chance to win the 3200m feature as an 11-year-old.
Cambridge owner-trainer Phillip Devcich called time on the Colombia gelding's career after he injured a suspensory ligament in training last week.
"He'll have six months in the paddock and then he can live out a good retirement. I'll probably ride him later on and he'll be a handy horse to help educate the young ones," Devcich said.
"If he was a two-year-old, you'd have no trouble giving him some time out and then bringing him back, but not when he's 11. He's been a great horse for us."
Devcich bred El Soldado and raced him with his sister and her husband, Christine and Brett Higginson.

In 79 starts, El Soldado won eight races, most notably the 2016 Auckland Cup and last year's Gr.2 Avondale Cup (2400m) at Ellerslie, both with bold frontrunning displays and he banked more than $600,000 in stakes.
"It was pretty amazing winning that Auckland Cup. He won it in style too and that's what made it so special – and the Avondale Cup too," Devcich said.
"We knew he had the ability. It was just getting someone to work him out and ride him to give him that opportunity. He was spot on going into both of those races."
Devcich said El Soldado's success had spin-offs in raising the profile of his fencing contracting business and now he was looking forward to training his four-year-old unraced and un-named St Reims half-sister.
"We've got our eye on the 2019 Auckland Cup with her. You've got to dream big, don't you?" – NZ Racing Desk.