Freedman relives Melbourne Cup-winning feeling in Hong Kong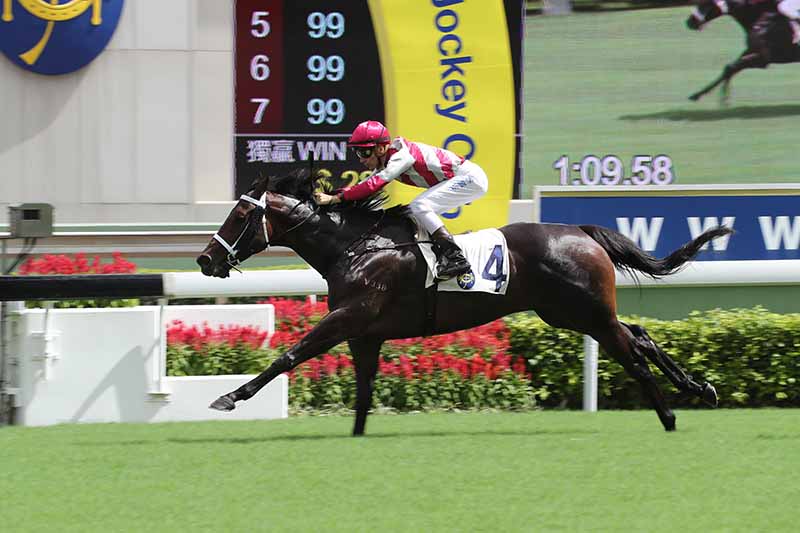 AUSTRALIAN trainer Michael Freedman scored a double at Sha Tin on Sunday and rated the wins on par with winning the Melbourne Cup.
Having only been training in Hong Kong since the start of the new season, Freedman got his first taste of success in the Lam Tei Handicap and later in the Nam Sang Wai Handicap.
Five-year-old Endearing as a $3 chance at CrownBet.com.au to win and Freedman compared the success to when he won the Melbourne Cup.
"It's a big thrill – I said to Sam (Clipperton) when he came back aboard Endearing, it felt like winning a Melbourne Cup again," Freedman said, who prepared five Melbourne Cup winners with brother Lee.
"That is the pinnacle for any Australian trainer, but winning the first race, that matched the feeling, it was certainly a big thrill."
Freedman admitted it hasn't been the easiest start in a foreign atmosphere, but scoring his first win from only his fourth runner is a good way to kick off his Hong Kong trainer career.

"It's nice with only our fourth runner to get a winner at Sha Tin, it's very pleasing. And to then add a second, it makes me think that we are starting to do things right in terms of our systems down at the Olympic Stables," Freedman said.
"It hasn't been the easiest start, we had a couple of testing weeks there, but the staff have been great, my assistant Carol (Yu) has been terrific and we're on our way now."
Sam Clipperton had Endearing in a good position throughout the race before pulling out at the top of the straight and putting its opposition to the sword.
"I've found him a real pleasure to train, he's been fairly trouble-free," Freedman said. "We made a couple of subtle gear changes, we put a tongue tie on him and took the blinkers off.
"Sam's done a lot of work on the horse so it's great that he could win on him today. I think, on what I saw him do today too, I'd be hoping he could stretch out to 1400m and maybe even 1600m later on."
Silverfield gave Freedman his second winner of the night, but the Clodovil gelding was originally planned to run a week later at next weekend's National Day meeting.
"I think he was a bit rusty first-up so I thought we'd go again today," Freedman said. "Having some rain around helped, I think he appreciated being on a track that had just a little bit of give in it.
"Chad's ride was ideal, he tracked the speed and had him ready to go at the top of the straight."
The French import didn't race for almost three years before coming to Hong Kong, but Freedman says the injury issues haven't been a problem this campaign.
"Touch wood, he's been great," he said. "Obviously, Gary (Ng) had him for a long time and he had some injuries early in his career here. However, he's been sound since I've had him and he's a pretty easy horse to train.
"He obviously arrived with high credentials, so the ability was always there, and hopefully he can continue to progress."