Five things we'd change about Australian racing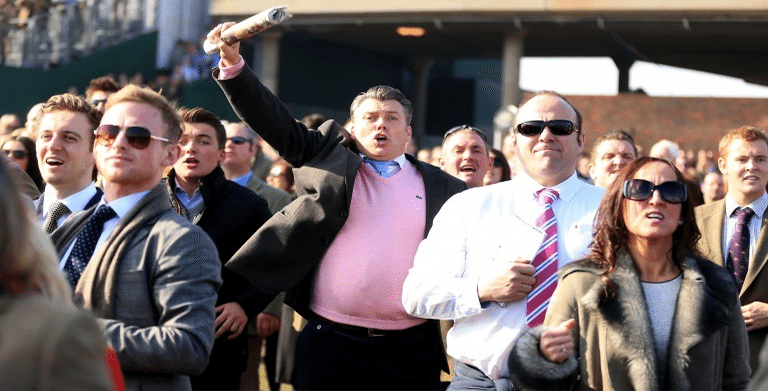 THERE'S plenty to love about Australian racing, which presents one of the best racing products anywhere in the world, but there's some things we'd like to see changed in 2017.
2016 was a drama-filled year which provided punters with plenty of excitement, but this horse racing game could get even better with a few changes which would affect the industry positively.
The first issue on our list is dedicated to the punters who love to bet on exotics.

1. Not enough exotic betting types
In an environment where bookmakers are offering markets on what Kayne West is going to name his next child, why can't there be more exotic options available for horse racing punters?
Most bookmakers offer exotic markets on such things as the Jockeys' and Trainers' Premierships, but that's hardly going to entice punters into having a go.
There are some good options available during the Melbourne Cup Carnival, but there seems to be a lack of creativity in the bookies' ranks.
Exotic bets usually make things more interesting for all levels of punters and we'll be pushing the bookmakers to start offering some great options for the horse racing pundits.
2. The ever-changing weight scale
This is more of a personal pet peeve, but independent racing boards around Australia need to make their minds up regarding the weight scale.
Racing NSW recently decreased the maximum weight a jockey is allowed to ride and although carrying lighter weights gives horses a better chance of running quicker times, we must feel for the heavier jockeys.
What's wrong with raising the minimum weight to around 55kg and having the maximum at around 63kg? The horses certainly won't mind carrying an extra kilogram or two, so why are racing bodies making it harder for our talented jockeys to stay healthy?
Jockeys are making split-second decisions and having some food in the belly certainly helps your frame of mind.
3. Sydney field sizes need to improve
Given that Racing NSW raised the minimum metropolitan stake to $100,000 per race, why are the fields week-to-week so poor in Sydney?
We're not talking about field sizes during The Championships, as trainers from all over the world gather at Randwick, we're talking about the weekly fields which are attracting small numbers.
Take Warwick Farm this Saturday for example. The nine-race meeting has field sizes of; 7, 8, 7, 12, 4, 8, 11, 16 and 15. Remove the last two races and that's 57 horses running for a combined stake of $700,000.
We have no doubt that if Victorian race meetings offered $100,000 every race the field sizes would average around 14-16 horses per race.
Take out champion trainer Chris Waller and the fields would be even more depleted. It's not a good look and it's something we can't quite fathom.

4. More information to the punter
Punters are supplied with a good amount of information (if you know where to look), but the bookmakers could be doing more to give punters every bit of information possible.
There is a lot of information not covered on the bookmakers' form guides, which could easily be added. We endeavour to provide punters with information that is harder to find, but when we find out about vital statistics after the race, the frustration levels rise.
In this day and age, punters shouldn't have to dig around to find the information which could be easily supplied in form guides. We would also like betting statistics and reports added to bookmakers websites so punters know where the money has gone.
5. Earn your Group status
This is not just a problem in Australia, but there are some races which shouldn't be at Group level.
Races can be promoted or demoted into Group status, which is decided by the state's racing board, but some races in Australia have lost their appeal and should be downgraded.
Racing personality Richard Freedman continually questions how the Perth and Adelaide carnivals can host Group one racing, and whilst we don't completely agree with his thoughts, he does make a point.
His point is that just because a race used to hold some significance, doesn't mean that it still applies. One race which falls into this category is the Group 1 South Australian Oaks.
This $500,000 staying event has been won recently by the likes of Howard Be Thy Name, Kushadasi, Escado and Zabeelionaire – hardly names which would compete at any other major carnival in Australia.
Unfortunately clubs can't determine what horses will enter these races, but if there fields aren't stacking up each and every year, the status needs to be altered for reputation and breeding purposes.