First seasons sire Ghibellines in high demand at Karaka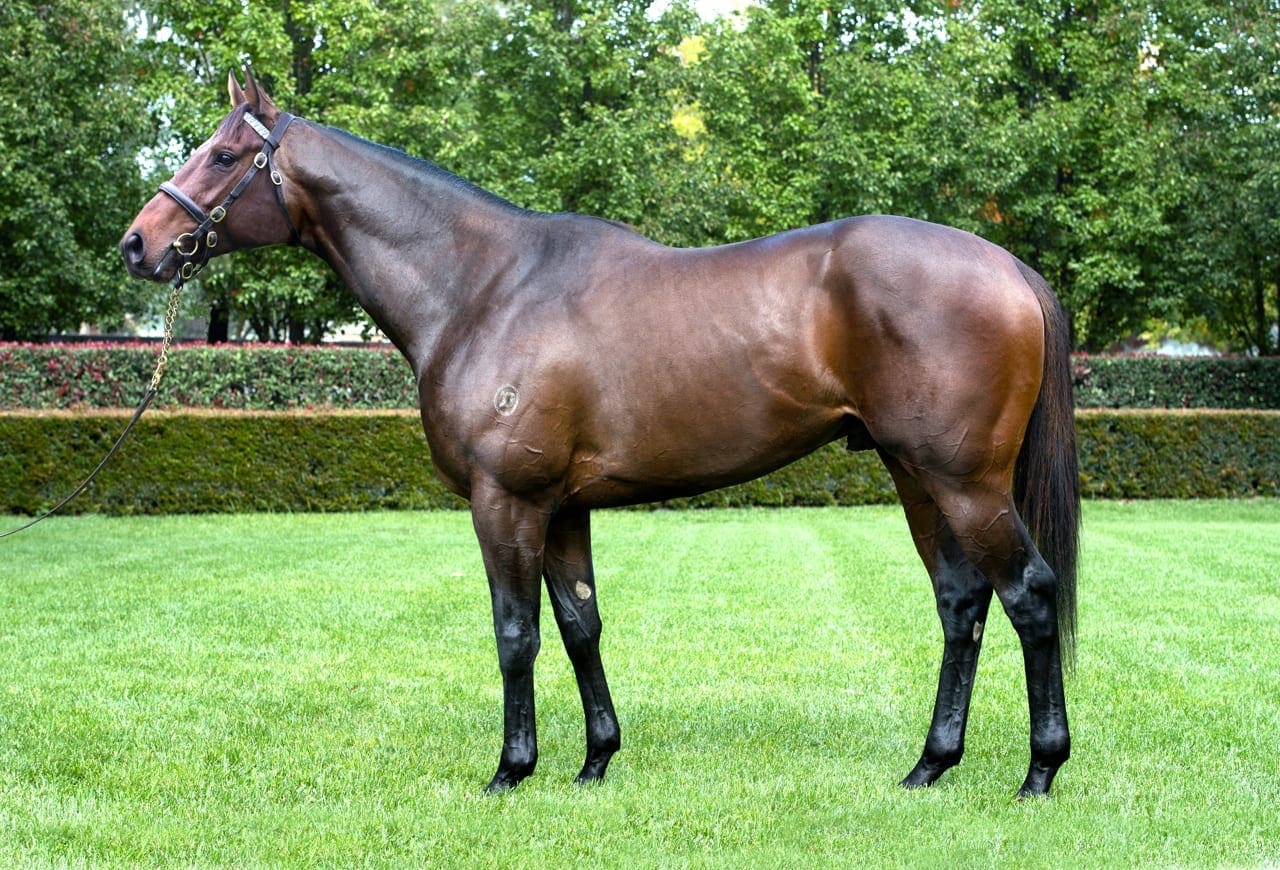 White Robe Lodge's resident stallion Ghibellines has got off to a roaring start at Karaka, with his first crop of yearlings being in high demand at the Auckland sales complex this week.
The Mosgiel farm brought five yearlings north for New Zealand Bloodstock's National Yearling Sale, offering three yearlings in Book 1 which fetched an average of $80,000.
"It has been really good, he has been well received," White Robe Lodge Stud Manager Wayne Stewart said.
"We thought they would sell well because they are lovely, good well-grown horses.
"The big thing for us is they have all gone to top stables, so they are going to get every chance."
One of those trainers is leading Victoria horseman Darren Weir, who has had success with progeny of fellow White Robe Lodge stallion Raise the Flag.
He secured Lot 273, a son of dual Group 3 Canterbury Gold Cup winner Inferno for $52,500, while Stewart said the half-brother to Who Shot Thebarman (Lot 179) could also be heading his way after being purchased by Wylie Dalziel and Peter Moody for $115,000.
The demand for Ghibellines yearlings continued into Day 1 of the Book 2 sale when Wexford Stables and Andrew Williams secured Lot 714, a colt out of Personal Escort mare Ali Rosa, early in the day with a bid of $80,000.
White Robe Lodge still has one Ghibellines yearling to sell late in the piece on Day 2 of the Book 2 Sale when they offer a colt out of stakes performing mare Turn the Page.
"There has been a lot of interest in him, he's a lovely colt," Stewart said. "It will be interesting to see if people are still here, but people always wait on a nice horse."
Stewart said White Robe Lodge still has some quality Ghibellines yearlings up their sleeve and will offer a strong draft at New Zealand Bloodstock's South Island Sale in April.
"We will offer between ten to a dozen at the South Island Sale," he said. "We have got some nice colts we have held back for that sale and some later foals, so we have got a lovely draft."