Feature international double for breeders Willie & Karen Calder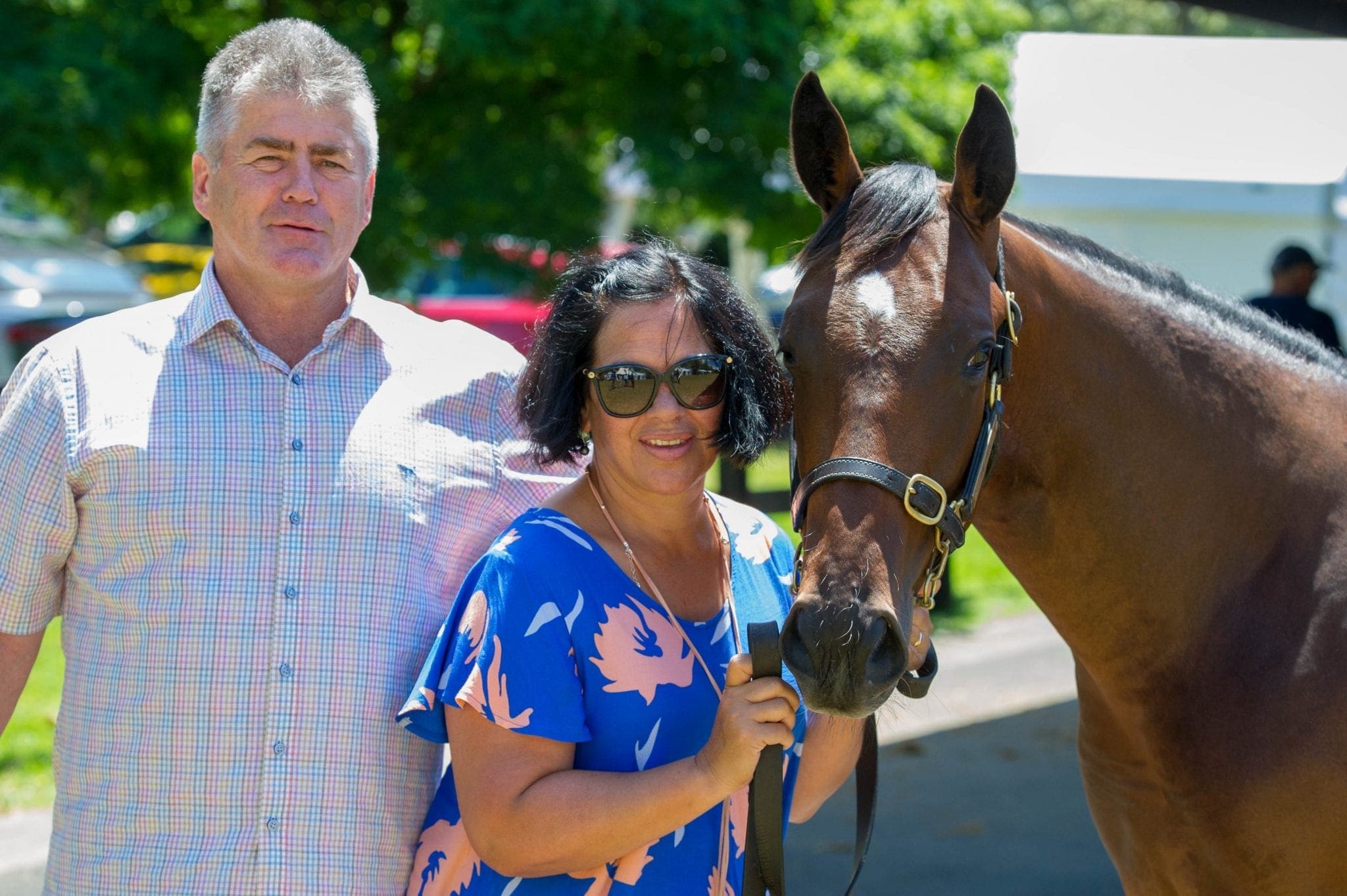 Bluff oysterman Willie Calder achieved a result that most thoroughbred breeders can only dream of when he produced a remarkable winning double over the weekend.
Flying two-year-old Avantage started the ball rolling when she dashed away with the Listed Karaka Million (1200m) at Ellerslie on Saturday evening. The Fastnet Rock filly is the daughter of useful race mare Asavant who Calder bred and raced from the South Island stable of John and Karen Parsons stable.
Asavant is a daughter of Calder's foundation mare Pins 'N' Needles who was also prepared by the Parsons to win on six occasions including the Group 3 White Robe Lodge Handicap (1600m). Retired after suffering a racetrack injury, the ill-fated Pins mare provided the second chapter in Calder's weekend of wonder when her fourth foal, Darci Brahma gelding DB Pin, took out the Group 1 Centenary Sprint Cup (1200m) in Hong Kong.
Calder was on-course at Ellerslie to witness the win of Avantage, who he sold to Te Akau Racing's David Ellis for $210,00 at the 2017 Karaka sale.
"What a magic evening it was," he said.
"The atmosphere was amazing and when Avantage won the noise was unbelievable.
"While she's not ours anymore you still get a special feeling seeing one that you bred and raised achieve something like that."
Calder admitted his emotions were running high after witnessing D B Pin provide him with his first Group One win as a breeder, given the untimely demise of dam Pins 'N' Needles last year.
"We yelled ourselves hoarse watching the race on Sunday at the motel," he said.
"What a thrill to breed a Group One winner, from the first horse I ever bought from the sales.
"Pins 'N' Needles was a wonderful mare who has done us proud on the track and as a broodmare. It was a very sad day when we lost her last year."
Calder, who is a fifth-generation oyster fisherman, was introduced to racing by his mother Marjorie and grandfather William Johnson. He bought Pins 'N' Needles from the 2002 New Zealand Bloodstock South Island Sale of Two-Year-Olds and Mixed Stock after receiving advice from John Parsons.
"We'd been involved in racing right from when we were kids as Mum and my grandfather bred and raced horses," he said.
"When they passed away we kept things going, however I had a look around one day and decided we wouldn't really get anywhere without injecting some better blood into the operation.
"I decided to go to the sales and put together a short-list of twelve for John Parsons to take a look at. He rejected ten of them straight away, but he did tell me there were a couple of weanlings I should buy and that's how we ended up with Pins 'N' Needles."
The Pins mare became Calder's foundation broodmare with her daughter Asavant added to the family breeding operation once she finished racing in 2013.
Despite the success of both mares Calder and wife Karen experienced the lows of the breeding game shortly after selling Asavant last year.
"We made the commercial decision to sell Asavant last year and ten days later Pins 'N' Needles died," Calder said.
"Basically, within a week, we had no more mares so that was very tough."
It was Calder's wife, Karen, who made her presence felt in the auction ring on Tuesday when she paid $550,000 to buy out a foal share agreement on Lot 479, their Fastnet Rock full sister to Avantage.
"It was important for our breeding side of things to buy this filly," she said.
"This was definitely a heart over head decision although I was prepared to go a little higher as it was really a matter of securing her.
"We're going to take her home and just let her become a horse. Even though they go early we prefer to bring them back as three-year-olds after some education as a two-year-old.
"Hopefully if we can get some black type and win a nice race, then she can go to the breeding paddock."