Espumoso sold to Hong Kong – will not race in Karaka Million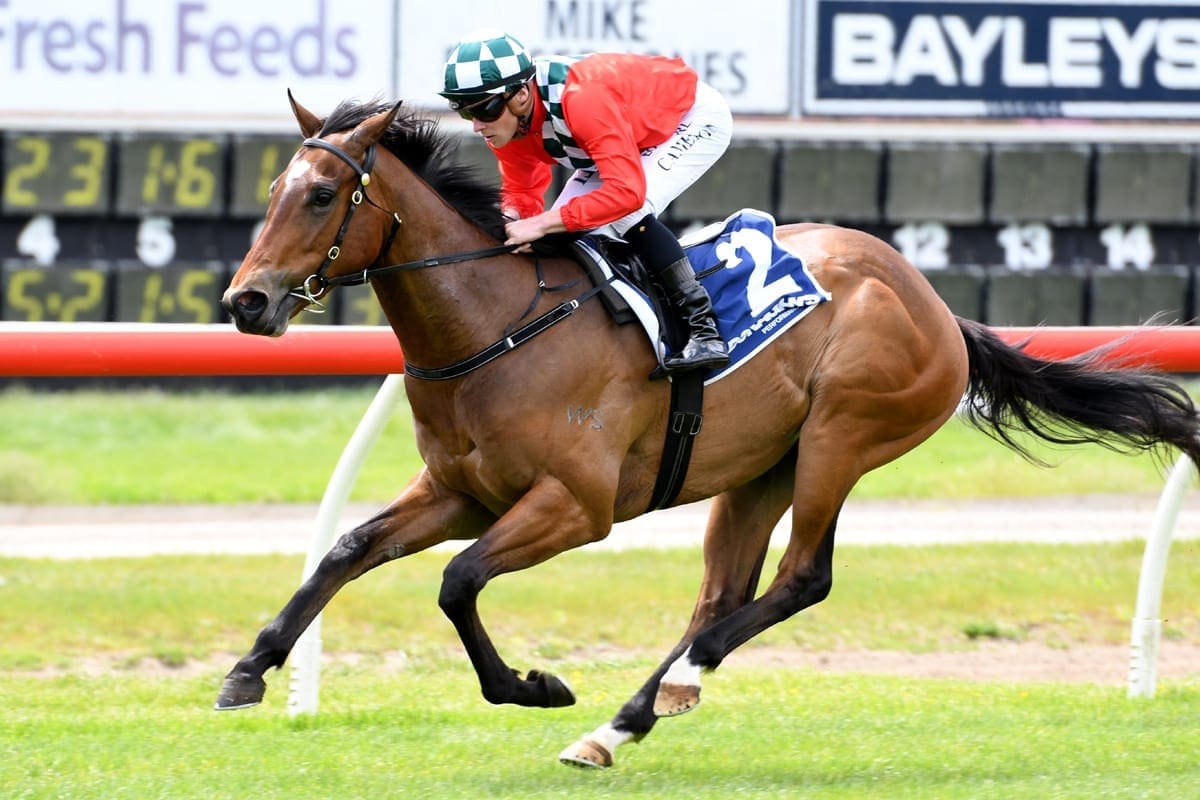 One-time Karaka Million (1200m) favourite Espumoso will miss the Ellerslie feature later this month after being sold to Hong Kong interests this week.
The son of Pins entered quarantine on Wednesday morning ahead of his future racing career in Hong Kong where he will join the stable of respected horseman Tony Cruz.
Prepared by leading New Zealand trainers Murray Baker and Andrew Forsman, Espumoso won two of his three juvenile starts and was runner-up last-start in the Group 2 Wakefield Challenge Stakes (1200m) at Trentham last month.
Part-owner David Seldon said he was over the moon with his run, but thought the sale had cost Espumoso his first stakes victory.
"We were ecstatic," Seldon said. "He had actually been sold to Hong Kong before that run in the Group 2 and Murray and Andrew had pulled up on him because we thought he was sold and then the money never came through, so he went into that race probably a little underdone and I think that probably cost him the win."
An equine nutritionist, Seldon owned the Pins gelding with his father Robert and close friend John van den Nieuwber.
Seldon purchased him at Karaka last year for $50,000, but nearly missed the sale after being at Brendan and Jo Lindsay's Karaka property at the time Espumoso went through the ring for Vendor's Waikato Stud.
"I missed the horse and I got back to the sale ring and found he had been passed in," Seldon said.
"So I went and saw Gareth Downey and Mark Chittick from Waikato Stud and I was lucky enough to get a deal done. I would have got him in the ring if I had been there, but I was just lucky."
Seldon, who provides nutritional advice to Waikato Stud, spotted Espumoso at one of the Matamata farm's yearling parades.
"I had seen all the horses, but I saw him there and saw him again at the sales and I liked him. I liked his attitude and the way he walked and I thought he would fit my budget.
"He was originally destined to come to Australia after we bought him, but he ended up staying with Murray."
It was a move that worked out for his owners, reaping the rewards of a substantial six-figure sale less than a year after his purchase. However, they will now miss the chance of watching their star juvenile race in the Karaka Million on January 27.
"It's a little bit bitter sweet as we were all booked to come over to watch the race, my Dad and all of us, we had all made arrangements. But we are still coming and will go to the sales.
"I tried to buy the half-brother at Magic Millions, but I didn't have enough ammunition. We will see what we can find at Karaka, and try to do it again."
Any purchase would join Seldon's growing international racing team, which he operates in partnership with family and friends.
"Dad and I and our friends have got between 20 and 25 horses in training at various times, from Singapore to New Zealand to Melbourne and Sydney, so it's not just a hobby for us, it's another thing that we do."