Drop back in grade does the trick for Brookbars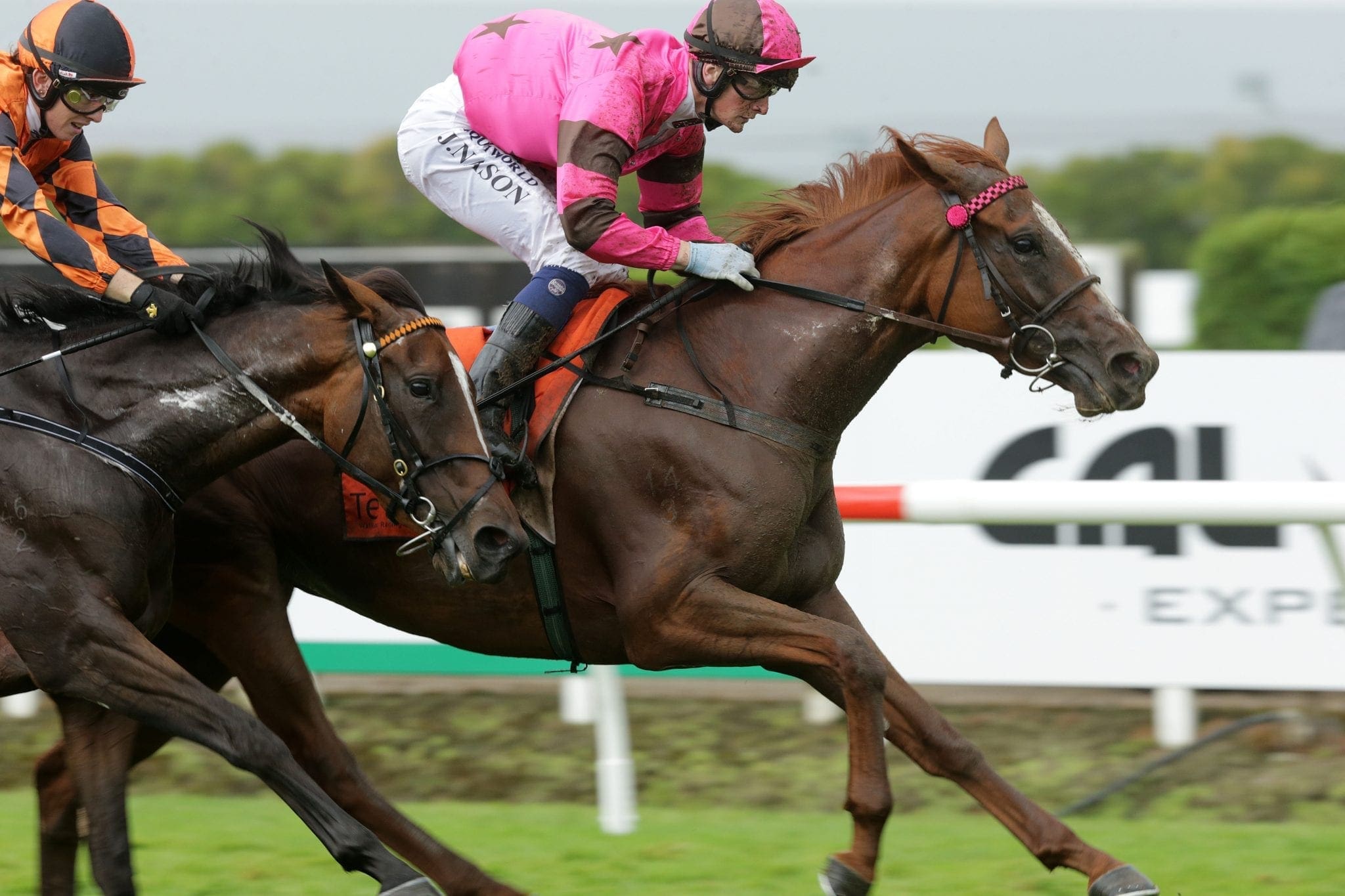 Tauranga trainer Brian McKeagg got just what he was aiming for when handy staying prospect Brookbars stormed home from a seemingly hopeless position to score a convincing victory in the last race at Te Rapa on Saturday.
The Bullbars mare had performed with credit in higher grades at her previous two starts with McKeagg returning her to the more suitable rating 65 company for Saturday's 2100m contest.
Handled confidently by apprentice Jordan Nason the four-year-old mare settled last in a strung-out field and was still near last approaching the home bend. Angled into a challenging position towards the centre of the track Bullbars found a withering finishing burst in the water-logged conditions to haul back eventual runner-up, Thailand, within the shadows of the winning post.
"She always gets back but she has been in great form in rating 85 races on decent tracks lately," said Nason.
"She was back down in grade today and the rains came for her as she acts so much better on a wet track.
"She travelled through the middle of the pack and I always knew she was going to pick them up.
"She won quite well in the end."
McKeagg, who also co-owns the mare with wife Joanne, was full of smiles as he reflected upon the successful completion of his pre-race plan.
"That's an amazing buzz," he said.
"We looked at this race as I've been running her up in grade to keep her weight down but when I saw the $30,000 rating 65 I thought I've got to have a crack at that.
"We had a plan before the race as, although a lot of horses were coming from towards the front, I did say don't change her style of running.
"He rode her perfectly and I must say he is a very under-rated young man."
McKeagg will continue to progress his charge through the grades as she attempts to add further victories to the three she now has from 18 career starts