Don Carlo a force to be reckoned with in Sth Island sprints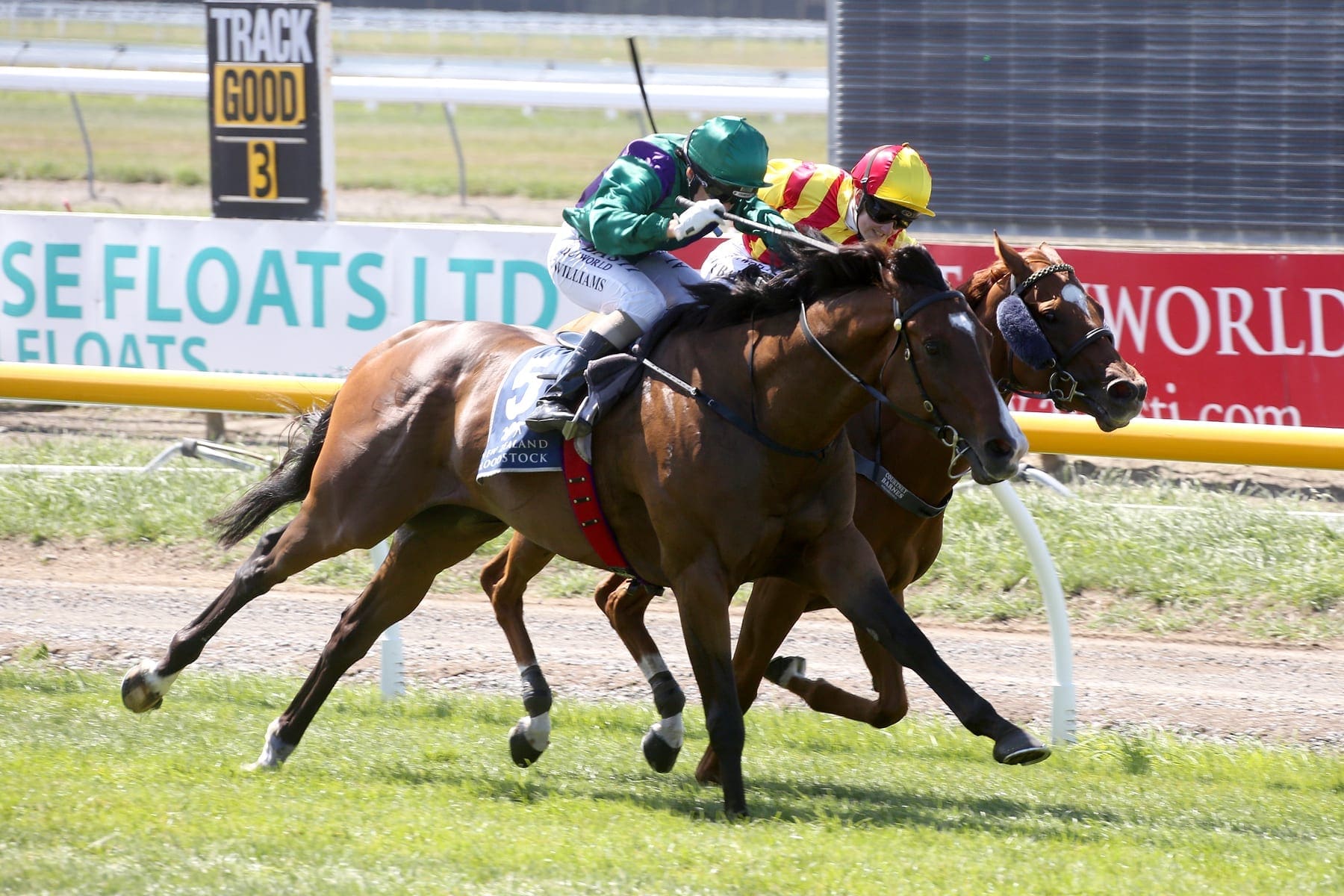 Lightly raced South Island speedster Don Carlo made an emphatic statement when he downed the open class sprinters at Riccarton on the weekend.
Having his first start since finishing well back behind Carnival in the Group 3 Stewards Stakes Handicap (1200m) in November last year, the Per Incanto four-year-old turned the tables on his conqueror from that day with a gritty victory over 1000m on Saturday.
The Michael Daly trained galloper paraded in good order and raced accordingly as he downed Carnival in a driving finish with Signify finishing on nicely to grab third.
Daly had been confident of a good performance but was also relieved to see his charge race well after he contracted a mystery virus during his spell.
"We put him aside for a break after he finished down the track at Riccarton in the Stewards," he said.
"He did well while he was out, but he picked up a bit of a bug. It was nothing you could really put your finger on but he had gunk in his eyes and coming out his nose a bit, so we had to try and get him right from that.
"I did have him in at Waikouaiti on New Years Day when I first noticed it. They called them off early that day which was probably a blessing in disguise as if he had of run it could have really flattened him."
Daly makes no secret of the high regard he has for his charge who he believes is still 12 months away from his peak.
"He has shown us all the ability in the world since we first got him," he said.
"He's one of those horses who really only does what he has to but takes everything in his stride. He's very competitive though and does have a bit of mongrel in him.
"He always wants to lean all over the other horses in trackwork and boss them around as he wants to be number one.
"He still has plenty of maturing to do but when you can go 56.34 for the 1000m fresh up after a three month break I think he stood up and made a statement on Saturday."
Daly will now look for more suitable races over the next two months before sending Don Carlo to the spelling paddock as he contemplates a tilt at the major South Island sprint titles next season