Danon Smash out to uphold family honour for Yasuda and Lord Kanaloa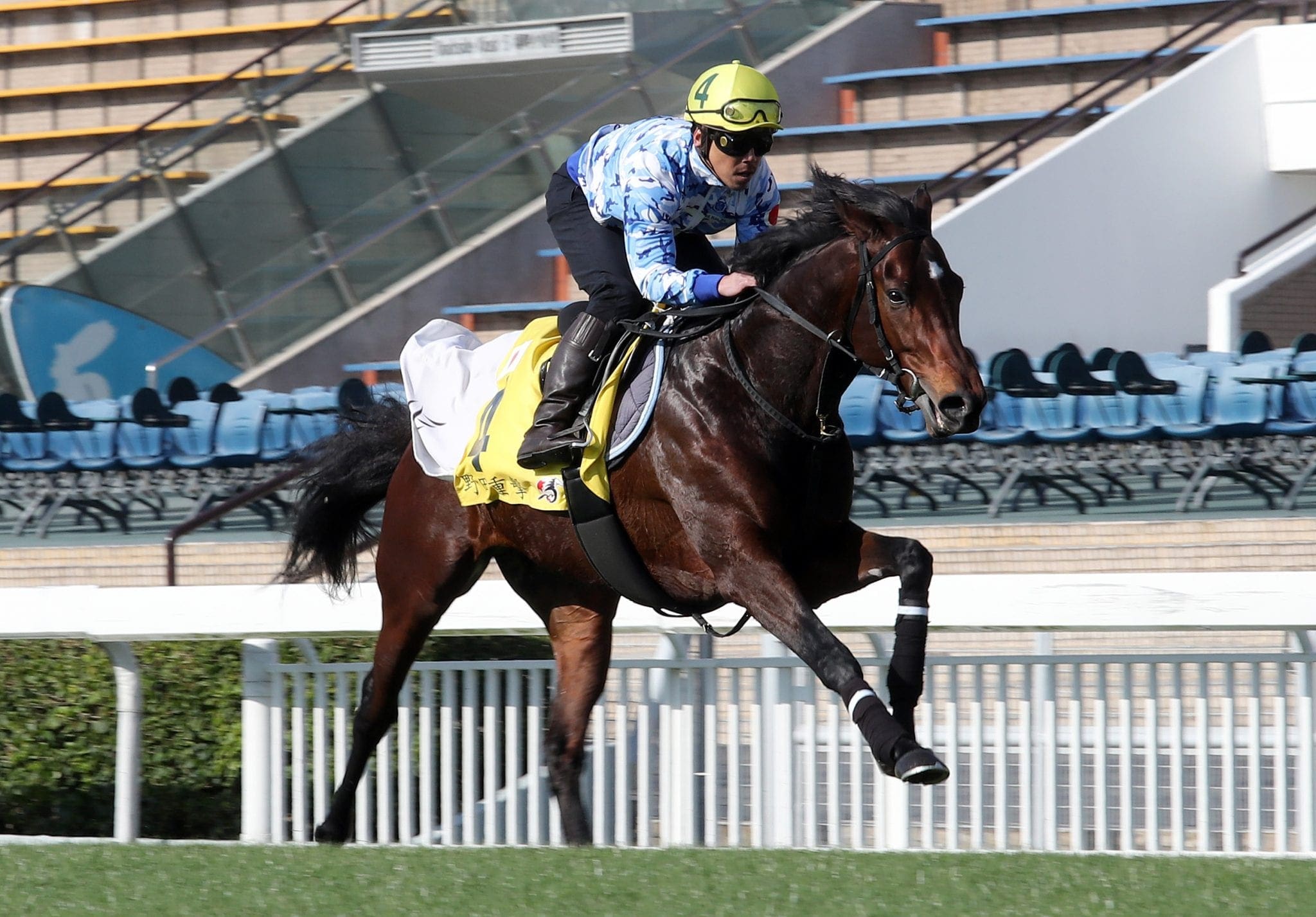 In the recent annals of the Group 1 LONGINES Hong Kong Sprint there have been few foreign challengers that have been able to seriously trouble the local flyers around one turn of Sha Tin's 1200-metre course.
The most striking exception has been Lord Kanaloa, who arrived in Hong Kong for the 2012 meeting with a big reputation as the best Japan had to offer over the distance but no form abroad.
Fast out of the gates before being settled in the second rank by Yasunari Iwata, the son of King Kamehameha surged to the front before grinding his toiling rivals into submission late.
Twelve months later all of world racing knew what to expect, with Lord Kanaloa having proved himself equally adept over a mile in the Group 1 Yasuda Kinen (1600m) en route to a repeat success in the Group 1 Sprinters Stakes (1200m).
Knowledge didn't equal power as Lord Kanaloa roared to an even more dominant victory on his final career start.
To have one horse of that calibre is more than most trainers can dream of and Lord Kanaloa has undoubtedly changed the life of trainer Takayuki Yasuda, as well as those of his sons.
Now 66, Yasuda had the speedball mare Curren Chan in his stable at the same time as Lord Kanaloa and his facility with sprinters has once again been shown to good effect with the emergence of Danon Smash over the last 18 months.
The powerfully-built four-year-old has extra significance in the Yasuda household given he is from the first crop of Lord Kanaloa, a generation which also boasts Almond Eye.
And as Yasuda's son and assistant, Keiichiro explains, the team were keen to re-establish the Hong Kong connection, given both equine and human family history here.
Yasuda said: "We figured that, win or lose in the Sprinters Stakes (on 29 September), if we got an invite to Hong Kong, that being a son of Lord Kanaloa, then it would be a lot of fun to bring him, not only for the Japanese racing fans but also the Hong Kong fans."
Danon Smash was only beaten three quarters of a length by Tower Of London in the Sprinters Stakes at Nakayama after his rival got first run on him, a reversal of the pair's running in the Group 3 Keeneland Cup (1200m) at Sapporo in August.
Yasuda has called up Frankie Dettori in an effort to wring that little bit of extra improvement which might be required to raise Danon Smash from his current rating of 114 into a genuine threat to Aethero, Mr Stunning, Beat The Clock and the rest of the home defence.
"We wanted to give him the best chance possible so we wanted to ask the best jockey in the world to ride him," says Keiichiro Yasuda.
"It was about two weeks after the Sprinters Stakes when we decided to try Hong Kong. He is really going to be a rising star and I think he'll do better in time so, win or lose this time, this is a horse we'd like to bring back to Hong Kong again because we feel he will be even better in the future."
Back to the Future: another Super Saturday gallop?
While the power of Lord Kanaloa's exploits on race day at Sha Tin might ordinarily be enough to obscure the details of his preparation, his legend in Hong Kong rests at least in part on the decision to give him a final fast piece of work on the eve of the race.
Yasuda's speedball clocked 24.3 seconds down the straight on the Saturday morning in 2012, a performance which convinced onlookers that Lord Kanaloa was the real deal, though many assumed that after such a blowout his race might already be run.
The show was repeated ahead of his 2013 victory – though this time in front of a significantly bigger audience – and so Danon Smash will also be given a hit-out on the turf just 24 hours before the big race.
"It was my brother Shogo who was in charge of Lord Kanaloa while he was here," says Keiichiro Yasuda. "He was the one who made the decision to do that and it worked out really well so we are going to definitely try to do the same thing with Danon Smash this time.
"When he originally went into quarantine in Japan he was really nervous. But since coming here he has settled in really well, he is eating and seems to be enjoying himself.
"It's a bit hard to compare the two horses since Lord Kanaloa was so good, it's maybe not fair. But since arriving in Hong Kong he's been doing so well that it seems he has at least inherited his father's love for Hong Kong racing."
Dettori rekindles love for Hong Kong and Japan
Nobody in the Yasuda camp is underestimating the task laid before them, though judging by their words to Dettori there is a quiet confidence that Danon Smash can take another step forward on Sunday.
"They rate him quite highly in Japan," says Dettori. "Obviously it looks as if the three-year-old Aethero will be very hard to beat but these Japanese horses, wherever they go in the world, they're very competitive."
Dettori has been a while absent from the big end-of-year meetings but returns now thanks to a piece of LONGINES Hong Kong International Races history dating from 2003.
Dettori says: "I rode Falbrav for Teruya Yoshida to win the Hong Kong Cup. This year I carried on riding, whereas I usually stop after the Breeders' Cup. I went to Melbourne and Teruya Yoshida was the one that asked me to come to Japan recently for a stint."
Can Danon Smash emulate his superstar, now super sire father? There could be clues on offer if he can scorch the Sha Tin turf in Saturday's workout.