Cup rider Katelyn Mallyon has the pedigree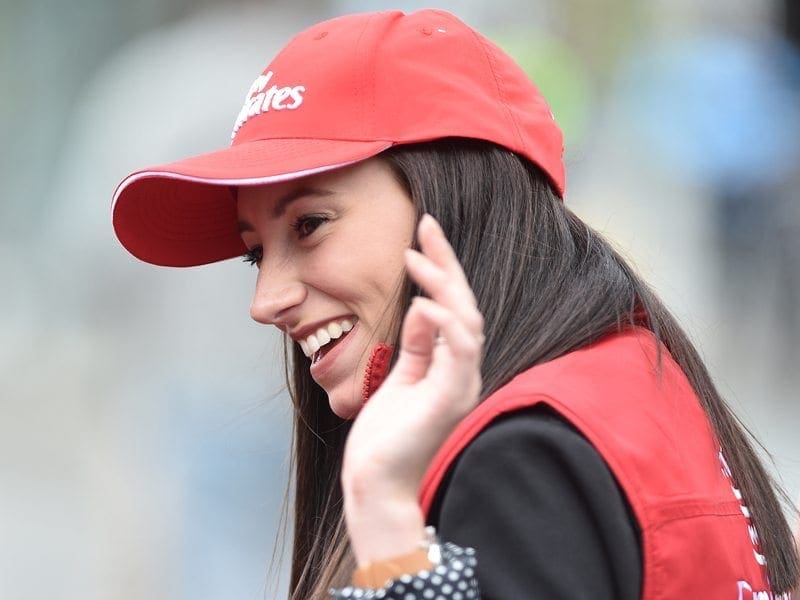 Jockey Katelyn Mallyon has her maiden Melbourne Cup ride aboard Assign.
For as long as she can remember, Katelyn Mallyon has wanted to be a jockey.
She has the pedigree: her grandfather Mick is a three-time Caulfield Cup winner, her father Brett rode before coming a trainer and her brother Andrew and cousin Jordan are both jockeys.
But it is Mallyon's mum Mary who has provided special inspiration for the 22-year-old as she prepares for her maiden Melbourne Cup.
"Mum's a huge inspiration to me. She rode too," Mallyon said on Monday.
"She'll be out there tomorrow. I'm looking forward to it."
While her mother rode at a time when women were not allowed to ride in the same races as men, Mallyon is glad the industry has progressed.
"It's a great industry to be a part of."
Mallyon, who turned down the offer of a modelling contract in the US, always knew she wanted to be a jockey.
"I can't remember not wanting to be a jockey."
Mallyon was crowned champion Melbourne apprentice for the 2011/12 season but her career was halted when she was forced to spend nine months on the sidelines recovering from injuries sustained in a fall at Flemington in May 2012.
Two weeks after her first Caulfield Cup ride, Mallyon heads into her first Melbourne Cup with the aim of becoming the second female rider to win, following in the footsteps of Michelle Payne's historic victory last year.
The 22-year-old will ride Assign, one of four runners owned by retired businessman Lloyd Williams.
"He's an excellent chance," Mallyon said.
"He's had a faultless preparation."
Her family will be cheering her on.
"I'm sure they're super proud of me. I can't wait to get out there tomorrow.
"I'm really excited to be aboard Assign for Mr Williams."