Consistent Tregea horses after stakes wins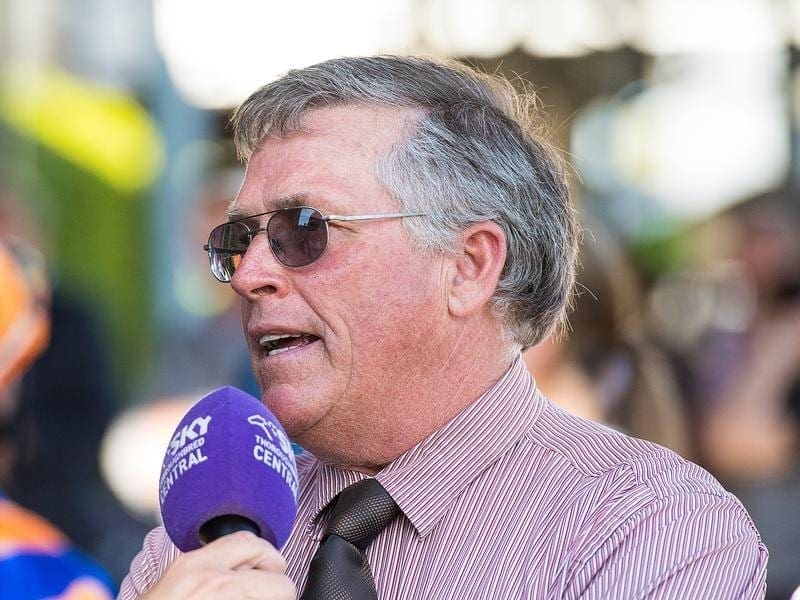 Trainer Steve Tregea will take three-in-form horses to Doomben in search of stakes success.
Toowoomba trainer Steve Tregea has developed one of the most consistent stables in the state and hopes to parlay that into stakes wins over summer.
Tregea runs a boutique breeding and training business on the Darling Downs and has had plenty of success with stakes winners such as Love Rocks and Baqaba.
This season his team has been in exceptional form with Tregea boasting a 26 per cent win strike and a 56 per cent place strike rate from 34 runners.
He will again play a major role on Saturday with Niccanova and Prioritise in the Listed Recognition Stakes (1350m) and Conquering Lass in the Listed Legacy Classic (1200m) at Doomben.
The trio has won seven races between them from their combined past seven starts.
"I have given Niccanova plenty of time to recover from his last start and the 1350 metres around Doomben suits him," Tregea said.
"I was going to run him at Doomben in late October but that was the week of the strike so he has come back to 1350 metres.
"Prioritise is coming back from a 2020 metre-win at his last start which gave him four in a row. But he is well and he can sprint well on the fresh side."
"I had Conquering Lass in a restricted class race as well but she is in form and drew well so I thought why not give a stakes race a go."
Tregea is aiming Niccanova and Prioritise at the Listed Bernborough Handicap (1600m) on December 29 at Doomben.
There is a $100,000 bonus for any horse that can win the Group Two Villiers (1600m) at Randwick on December 15 and the Bernborough.
Tregea admits the bonus is a lure to try the Villiers although Prioritise is the more likely to head south.
"Of course there are also some other mile races in Brisbane which would suit," he said.