Club Chairman presents HKJC trophies at Deauville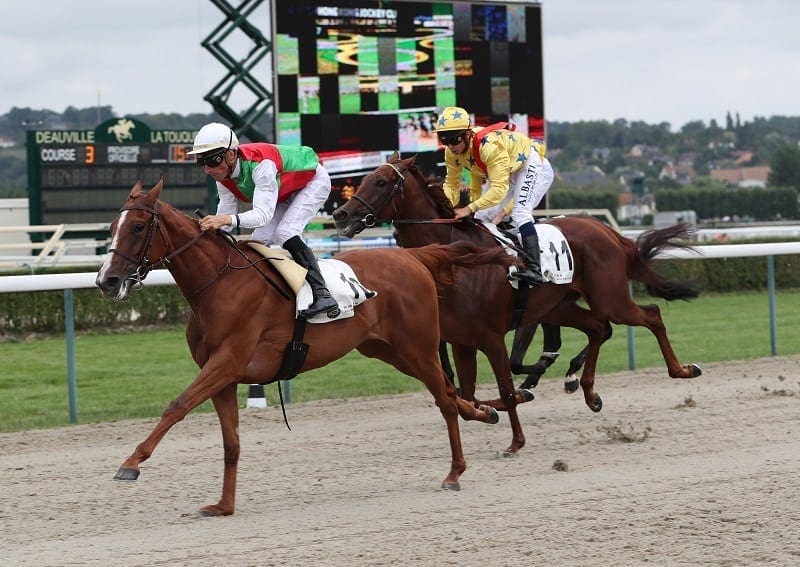 Dr. Simon Ip, Chairman of the Hong Kong Jockey Club, presented trophies to the winning connections of two feature races held at Deauville Racecourse in France, yesterday (Wednesday, 15 August).
The two HKJC-backed races staged at one of world racing's most prestigious venues were the Group 3 Prix Gontaut-Biron Hong Kong Jockey Club (2000m), won by the Andre Fabre-trained Talismanic, and the Prix du Hong Kong Jockey Club (3yo handicap – 1900m), won by the Julien Carayon-trained Prima Perfect.
Horse racing has a long history in both France and Hong Kong. In 2009, The Hong Kong Jockey Club and France Galop inaugurated two races to be run each May at Happy Valley under the Le French May and France Galop banners.
Likewise, the Hong Kong Jockey Club supports two races at Deauville each August. These events reflect the strong links between France Galop and The Hong Kong Jockey Club, which both play an important role in promoting global horse racing development.
This year's Le French May Trophy and France Galop Cup were run at Happy Valley Racecourse on Wednesday, 23 May and were won by the John Size-trained pair Prawn Baba and Gunnison respectively.