Bradley deflects credit for Group One milestone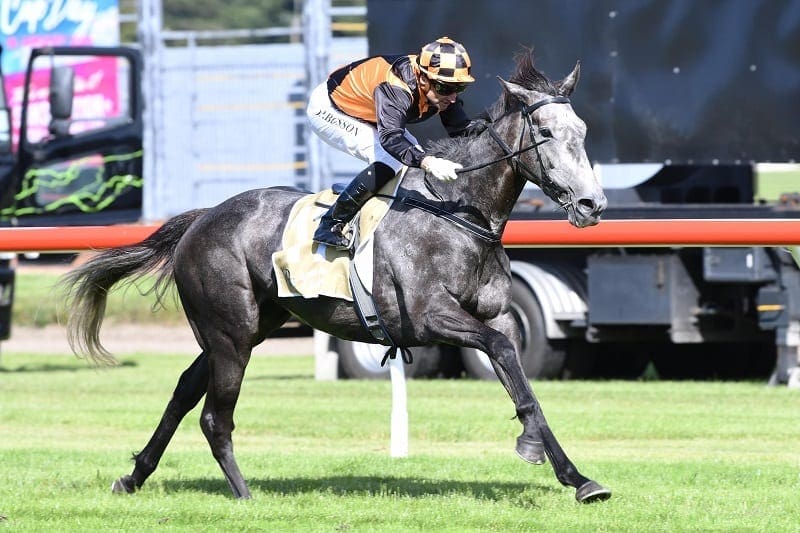 Michelle Bradley still struggles to believe she has landed her first Group One success as a trainer, but she doesn't hesitate in passing on the major credit for her achievement.
Within six months of training in partnership with Chris Gibbs, the Ruakaka horsewoman achieved a career highlight when Danzdanzdance, freshened since her third in the Group 1 Livamol Classic (2040m) at Hastings, dominated her rivals over the closing stages of the Group 1 Rydges Wellington Captain Cook Stakes (1600m) at Trentham on Saturday.
"It still really hasn't sunk in," Bradley said.
"It's pretty exciting and I owe a big thanks to Donna (Logan). If she hadn't given me the opportunities she has it would never have happened.
"I look up to her a lot. She's like a sister and a mother to me. We're like family.
"My phone went mad after the win and she was one of the first to call. She was over the moon."
Logan handed over the training of her Ruakaka team to Chris Gibbs, with whom she had been in partnership for the previous three seasons, when she headed to Singapore earlier this year and in July Bradley was brought into the partnership with Gibbs.
The pair saddled up their first winner, Vinevale, at their local meeting on July 14, three days after the partnership's first couple of runners at Avondale.
They also won with Marbles that day and have saddled up 19 winners so far this season to be fifth equal on the New Zealand Trainers' Premiership.
"To get a Group One win with Danzdanzdance has topped it all off," Bradley said.
"She has come up so well since the Livamol and after watching her last couple of gallops I knew she would be hard to beat, but I was a bit worried about the (slow8) track.
"To be three-wide the whole way and win it that easily. I didn't expect her to do that. She annihilated them."
Bradley was at Ellerslie with other members of the team, while Gibbs was in charge of Danzdanzdance down at Trentham.
"I would have loved to be there. It would have been amazing, but I get pretty emotional and I would have been a blubbering mess when they went to interview me," she said.
Bradley also does the office work for the stable and that's a role which first brought her to Ruakaka.
"Donna first got me up here to do the office work," Bradley said.
"I then also started riding trackwork for her and got up to doing eight to 10 a morning and it's all gone from there."
Bradley's background with horses stems back to her father, Murray Marshall, who worked for top trainer Trevor McKee and is now course manager at Ruakaka.
"When I was 11 or 12 Dad got his first racehorse and I was riding trackwork for him at Pukekohe when I was 13," Bradley said.
"Dad had a few horses over the years and won bits and pieces. Latin Zone won two at Pukekohe and that was a big thrill for me."
Bradley spent three years working for Shaun and Kim Clotworthy and a lengthy stint in Matamata with Paul Jenkins before her shift to Ruakaka, which also resulted in her gaining an owner-trainer's licence.
She saddled up her first winner, Shouldilaughorcry, at Ruakaka in May 2009 and went on to notch five wins on her own account with Delegator being responsible for three of them.
Through it all Logan has been there to offer advice or provide help when needed and it was a bit of her matchmaking that ended up with Bradley's marriage to Aaron five years ago. The couple have a four-year-old son, Cooper.
"It's been great being involved with horses like Habibi, Rising Romance, Volkstok'n' barrell, Jazzella and Durham Town, who was my favourite, and now Danzdanzdance," Bradley said.
Danzdanzdance is having a few days rest before her next big mission, the Group 1 Cambridge Stud Zabeel Classic (2000m) at Ellerslie on Boxing Day.